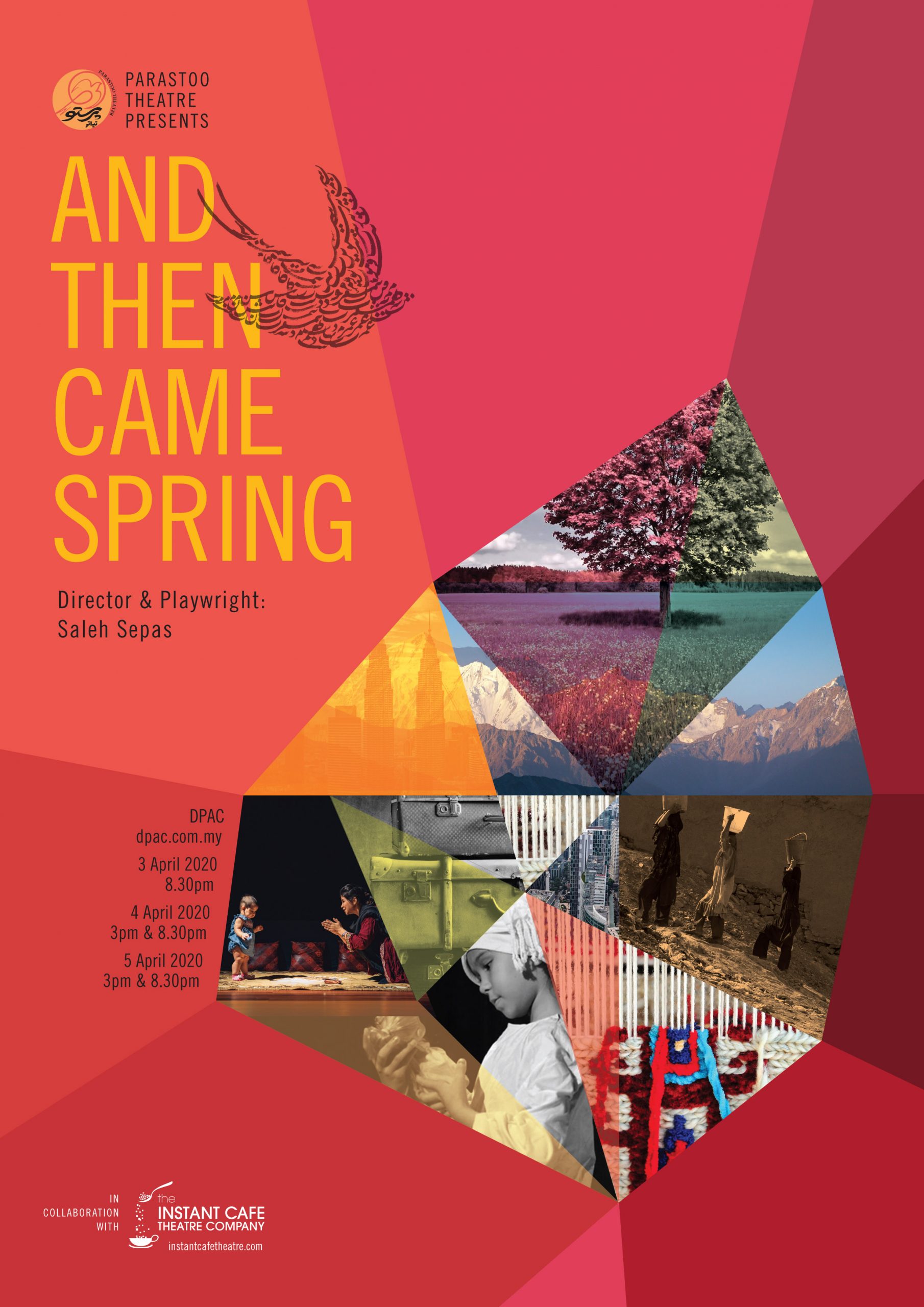 "And Then Came Spring" is the latest production of Parastoo Theatre in collaboration with The Instant Cafe Theatre Company.
What makes this play special?
*Like Parastoo's previous shows, this play is not only a piece of theatre, but it also attempts to connect people together and help people of different cultures to understand each other.
*The play is written in a way that while the audiences enjoy watching a theatrical show that has emotions such as humour, sadness, love, hatred, kindness, cruelty, etc., they also get
exposed to some serious subjects such as Child Labour, Women issues, Education, Drug abuses, Migration & Refugee issues.
*The fact that a refugee based theatre group, Parastoo is working closely with a prominent local theatre company, The Instant Café Theatre Company to make a new play for all Malaysians.
*Through this theatrical experience, audiences from diverse backgrounds will be able to witness a multi-layered story that moves from Kabul to Kuala Lumpur.
Production Details
■Director and Playwright: Saleh Sepas
■Additional Text: Jo Kukathas & Mwaffaq Al-Hajjar
■Artistic Director/Dramaturg: Jo Kukathas
■Producers: Saleh Sepas, Jo Kukathas, CK Tan, Amin Kamrani
■Starring: Farzana Hussaini, Reza Hussaini, Madina Hussaini, Masuma Sepas, and Mwaffaq Al-Hajjar
■Produced by: Parastoo Theatre in collaboration with The Instant Café Theatre Company under their Bronze Lion Project and FIRSTWoRKS.
Tickets are available at DPAC website:
http://www.dpac.com.my/page/ticket/bookTicket/view/1058.html