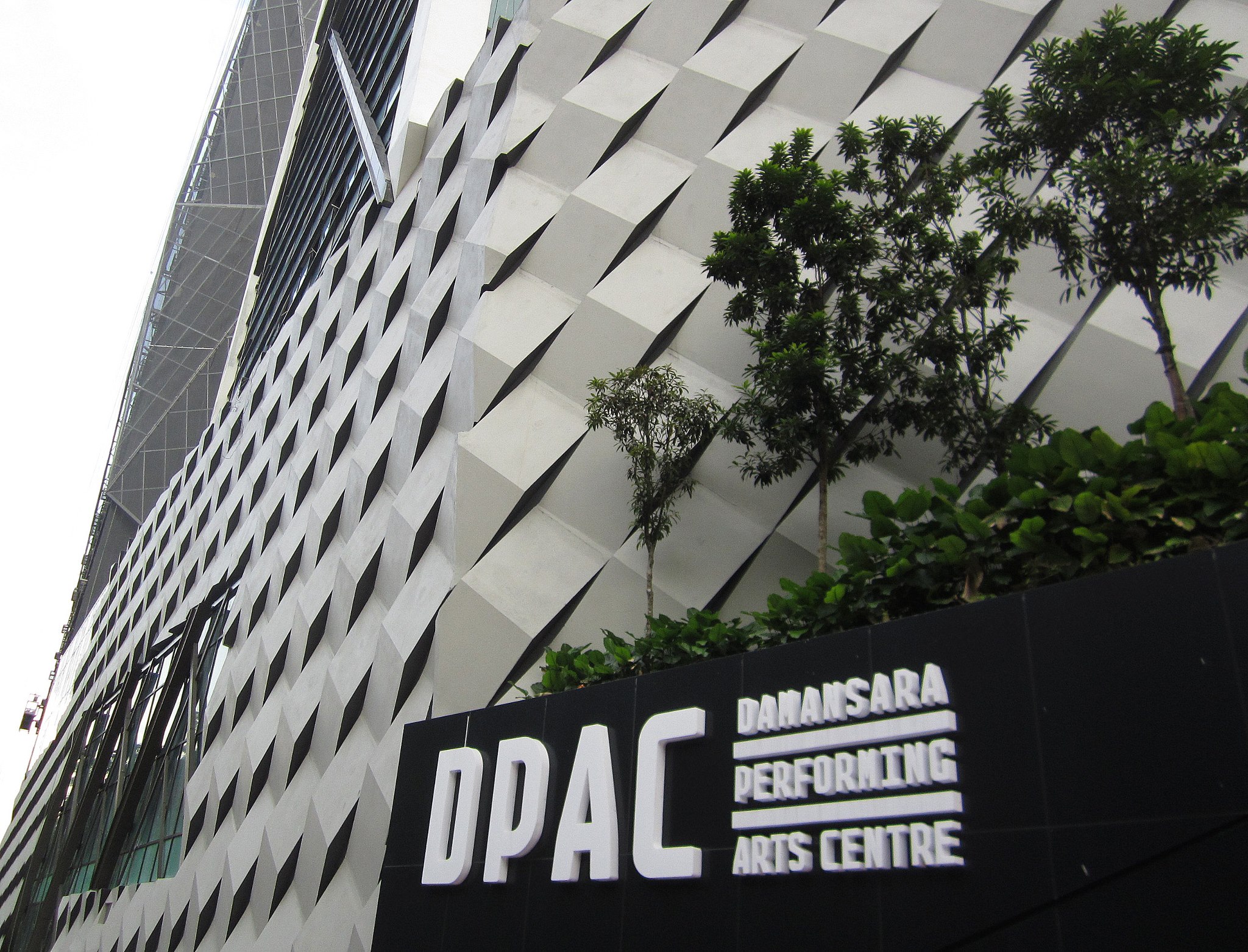 Anchoring on the growing awareness in the arts among various Malaysian communities, Mammoth Empire Holdings Sdn Bhd extends its corporate social responsibility to the development of arts and culture in Malaysia. This meaningful endeavour takes the form of a new arts space to meet the growing needs of arts practitioners and arts aficionados in the Petaling Jaya / the Damansara district. Hence, the new performing arts space has been strategically named Damansara Performing Arts Centre (DPAC).
Damansara Performing Arts Centre (DPAC) is an organisation dedicated to promoting arts in Malaysia, through learning, practising, and appreciating arts. DPAC aims to further enhance public awareness on the importance of art-forms that enrich our lives while shaping today's world. DPAC has a proscenium theatre, a black box, an experimental theatre, an indoor theatre-foyer and several dance studios. They are all equipped with state-of-the-art facilities. These facilities cater to the professional practices of different performing arts practitioners in various forms.
Please click here to have a sneak preview of DPAC.
Mission Statement
To provide quality production while building an environment which bridges art and humanity.
To promote the production of local performing arts and the improvement of quality and value of local works.
To offer quality training and conducive performance environment for arts practitioners in Malaysia.
To cultivate and nurture young and prospective artists in Malaysia.
Our Initiated Productions
Our In-House Dance Programmes
Focusing on dance, DPAC aims to be Malaysia's leading dance platform, uniquely dedicated to broaden and raise dance standards in Malaysia by organising quality educational programmes, and presenting quality programmes from both local and international performers. Through our in-house production, D for Dancing, we aim to cultivate artistic exchanges in professional practices by inviting reputable international dance artists for collaborative residencies. Contributing to dance education in Malaysia, DPAC has also introduced the Dancer's Training Programme (DTP) to young budding dancers to provide them with further training in professional practices. Under the guidance and direction of Artistic Director, Wong Jyh Shyong (JS), DPAC Dance Company (DDC) was formed along with the establishment of DPAC as a choreographic workplace with local and international dance artists.
Our Collaborative Projects 
Year 2013:
October – Hiroshi Koike Bridge Project (Japan) "The Restaurant of Many Orders"
November – Sun Son Theatre (Taiwan) "Into The Flood"
Year 2014:
January – cieLaroque/helene (Austria) "30 1 30 1 IS IT ME & THINK FISH" by DPAC, Gardner & Wife Theatre & ASWARA
Year 2015:
January – Hiroshi Koike Bridge Project (Japan) "The Mahabharata Chapter Two"
Our Supported Events & Performances
Year 2013:
#TSBreakAway Prize Giving Ceremony  by Tourism Selangor
6th Nyoba Kan International Butoh Festival 2013 by Nyoba Kan
Year 2014:
7th Nyoba Kan International Butoh Festival 2014 by Nyoba Kan
Petaling Jaya International Fair 2014 – Folklore Festival by Petaling Jaya City Council
Year 2015:
LuluLand 2 by Tan Eng Heng
Macbeth by Chin San Sooi
LaguKu by Orang Orang Drum Theatre & Checkmate Creative
Play Music 2 by Vivo Experimental Orchestra
This Moment of Yesterday by Fiery Films (M) Sdn. Bhd.