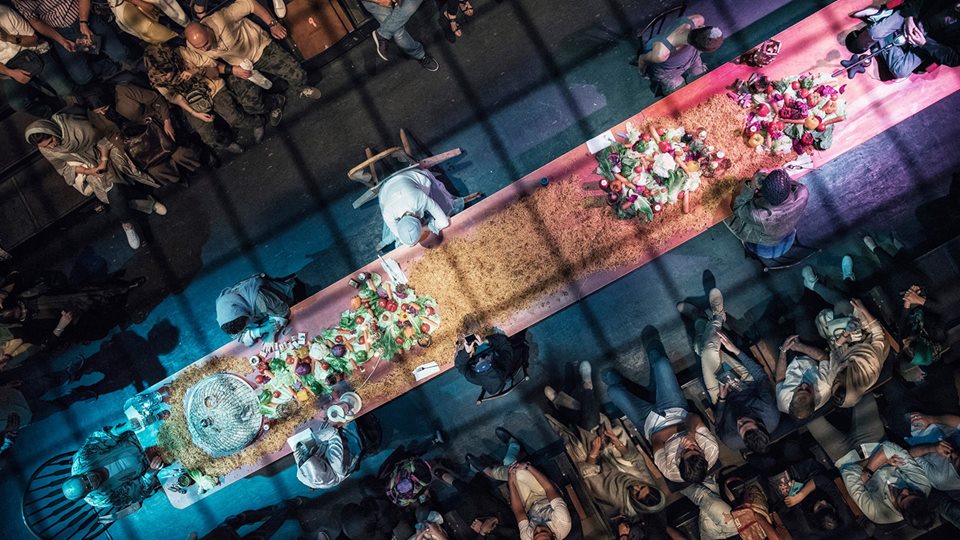 At a family dinner table, no one talks about Mehrnaz. Who was killed as a result of rape.
They open their mouths, not to speak. But to eat spaghetti.
A dark and gripping theatrical performance taking you through intense expressions of suppressed life.
Tehran's very own The Hole in the Wall Theater Group brings light to the subject of pain and melancholy, through silence, due to the existence of a dictator, in this A Southeast Asian premiere.
Director Jaber Ramezani, also director of Slow Sound of Snow which was staged at George Town Festival 2015 to packed audiences, returns with this new production about pain –disgusting, annoying, extracting pain.
Not suitable for under 18 year olds. More information at: https://www.georgetownfestival.com/programmes/we-cannot-talk-about-it
Photo: Ehsan Neghabat
Event Dates
Venue
Website
Tickets Link