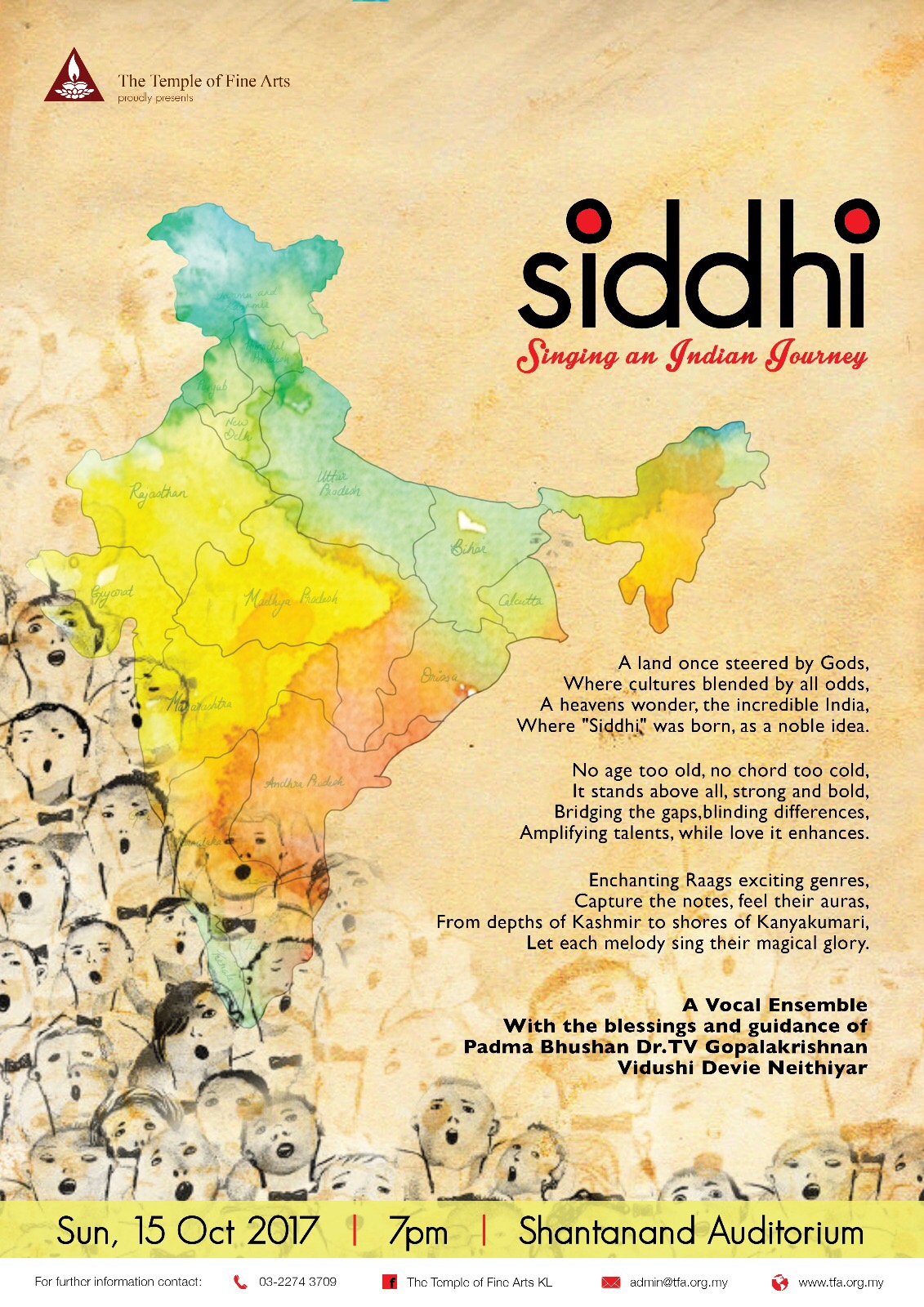 Siddhi is an Indian music extravaganza conceived by Padma Bhushan Sangita Kalanidhi Dr. T.V. Gopalakrishnan and executed by his daughter-disciple, Vidushi Devie Neithiyar in association with The Temple of Fine Arts Kuala Lumpur. Siddhi will showcase songs of various genres and languages from different regions of India.
The call for participation was open to music lovers across the country and received tremendous response. We have 100 students, aged between 3 to 70, who will rediscover and radiate the rich heritage and aura of Indian music beyond genres and geographical borders.
Come experience this brilliant audio-visual treat of music and colours!
Facebook: https://www.facebook.com/siddhitfakl/
Please contact 03-2274 3709 or [email protected] for more information.
Event Dates
Show Times
Venue
Website
For Enquiries
Tickets