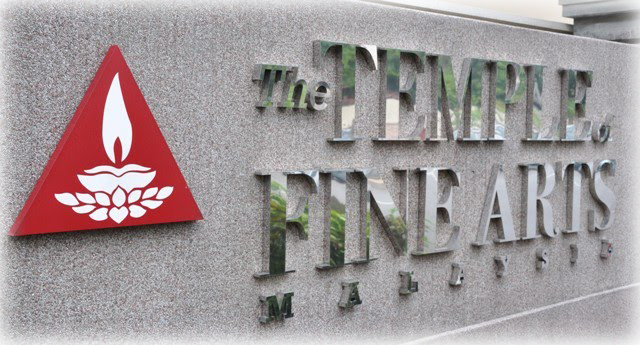 The Shantanand Auditorium is a choice performance venue suited for cultural and artistic events. It has also served well as a venue for weddings, seminars, workshops and corporate events.
"HEARTSPACE FOR CREATIVE EXPRESSION"
Shantanand Auditorium occupies the second and third floor of The Temple of Fine Arts.
Besides being able to accommodate a capacity of 600 people, the auditorium is acoustically designed and treated, which provides a high performance effect of evenly dispersed sound – with no significant dead or live spots – thereby, creating a 'musical presence' that is remarkably enjoyable.
It is managed by a team of dedicated individuals with decades of experience and technical proficiency. We have a track record of managing performances of varying scales and variety, both locally and abroad.
The Temple of Fine Arts has actively contributed to Malaysia's multicultural heritage through the performing arts for more than three decades. In recognition of this fact, our TFA building is designated as part of the Kuala Lumpur Cultural Heritage Route. Our close proximity to KL Sentral – the capital city's transportation hub – makes us easily accessible.We invite you to visit our auditorium and talk to us and we will be more than happy to give you a tour of the facilities and provide you with a customised package.
Our experience, dedication, and passion for quality event management will ensure the success of your event.