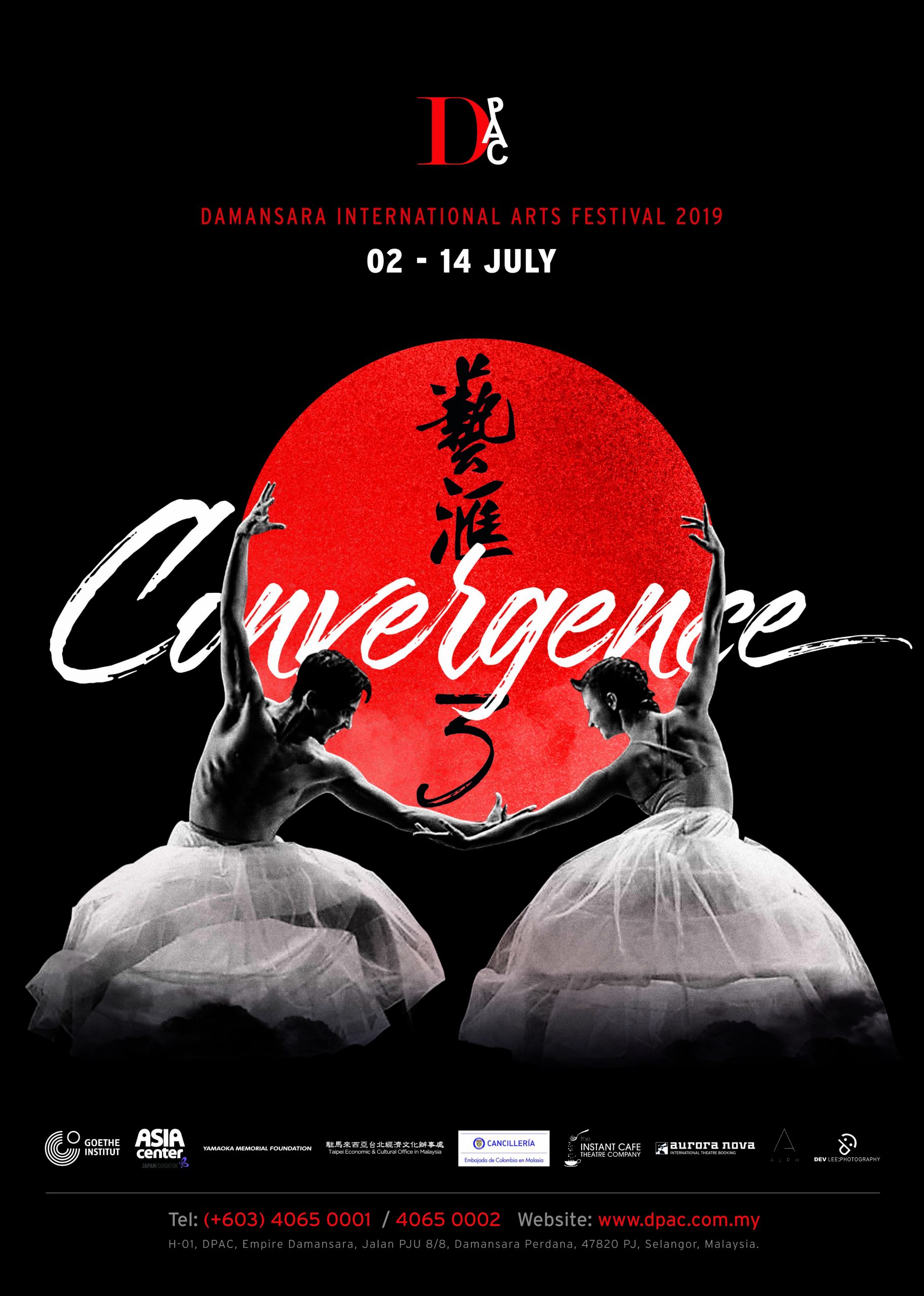 Inconjuction to pursue our dream to make DPAC an art hub where artists and the public can converge to share their passion and joy, the Damansara International Arts Festival 2019 (DIAF 2019) "Convergence 3".
The Damansara International Arts Festival 2019 will be held in July by the Damansara Performing Arts Centre. The performance list is particularly exciting, bringing together artists from Spain, Italy, Portugal, Netherland, Vietnam, Luxembourg, Columbia, Taiwan, Japan, Korea, and Malaysia to join in a series of 13 days from July 2nd to 14th, 2019. It is bound to make the audience enjoyable!
DIAF 2019 will be divided into two weeks and will be presented to the public on different themes every week. The first week will focus on various types of performing arts and the second week will focus on dance performances. In the first week, "Sublime Musical Journey" was brought by the leading Malaysian first Chinese female singer-song writer Paul Wah Chew with WVC Malaysian Jazz Ensemble, then will be followed by the theatre play curated by Jo Kukathas with the renowned story machine script by Nassim Soleimanpour "BLANK", a World-class performance that has been recognized across borders and has won numerous awards, "B.OOM International Dance Showcase", and the "Children Story Telling by The Jumping JellyBeans".
The lineup for the second week cannot be underestimated, "Vibra el folclor Colombiano" the ONLY music concert with strong Colombian culture by Concha Bernal. To wrap up of the festival we brings to you renowned cross-country dance theatre "The Strangers" directed by The renowned director Leandro Kees and organized by The Goethe-Institut Malaysia and The Japan Foundation, Kuala Lumpur. The highly acclaimed dance theatre performance will marks a perfect end for DIAF 2019.