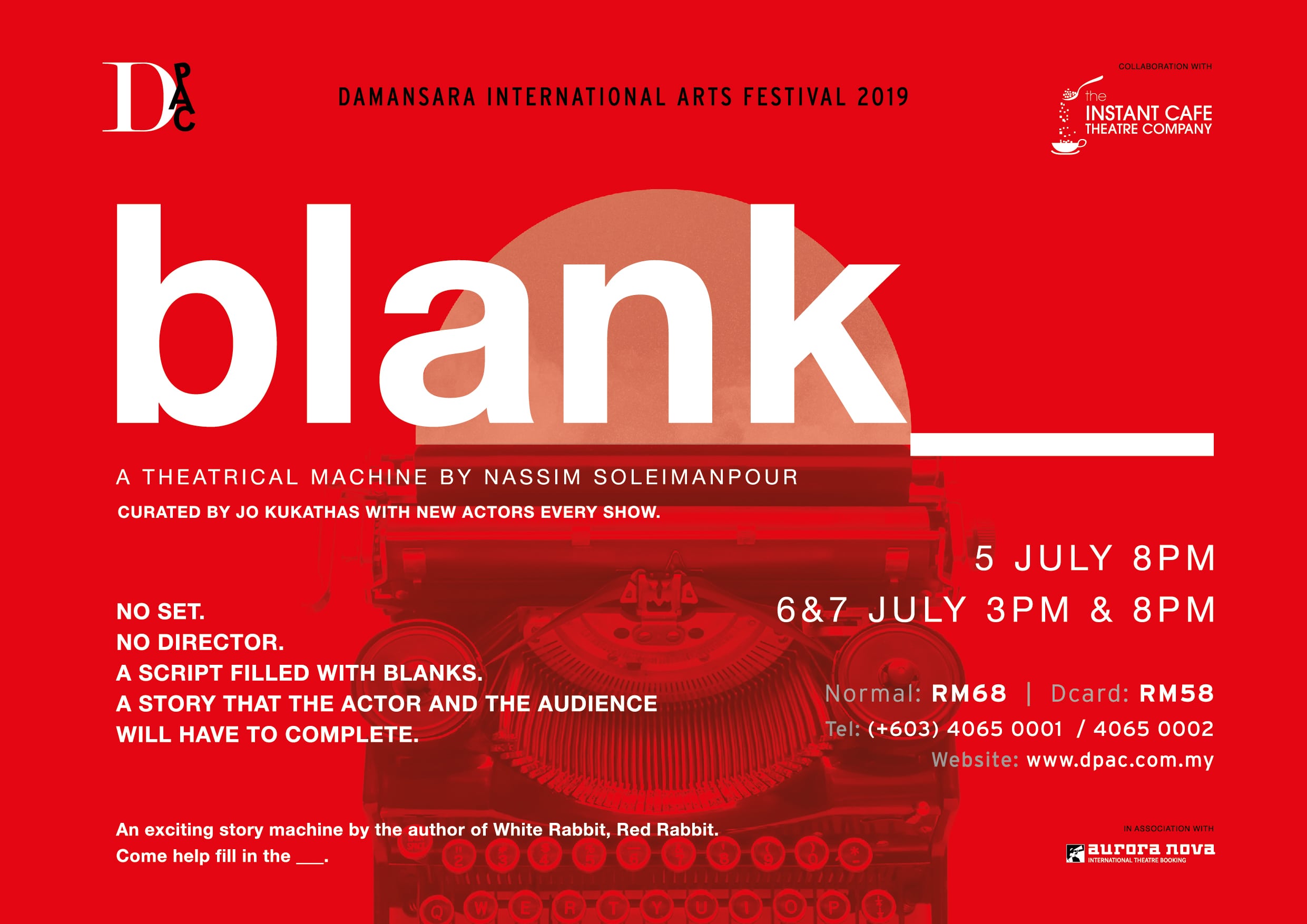 DPAC, in association with Aurora Nova, and in collaboration with The Instant Café Theatre Company presents BLANK, by Nassim Soleimanpour
curated by Jo Kukathas
No set. No director. A story open to the public and completed by the audience.
A story machine to create new stories every night. Come join us and help us fill in the Blanks.
Date/Time:
5th July 2019 (Friday), 8.00 PM
6th July 2019 (Saturday), 3.00 PM
6th July 2019 (Saturday), 8.00 PM
7th July 2019 (Sunday), 3.00 PM
7th July 2019 (Sunday), 8.00 PM
Theater, DPAC
Ticket Information:
RM68.00 (Normal)
RM58.00 (Dcard)
RM50.00 (7-Day Flash Sales)
To Purchase: http://www.dpac.com.my/page/ticket/bookTicket/view/967.html