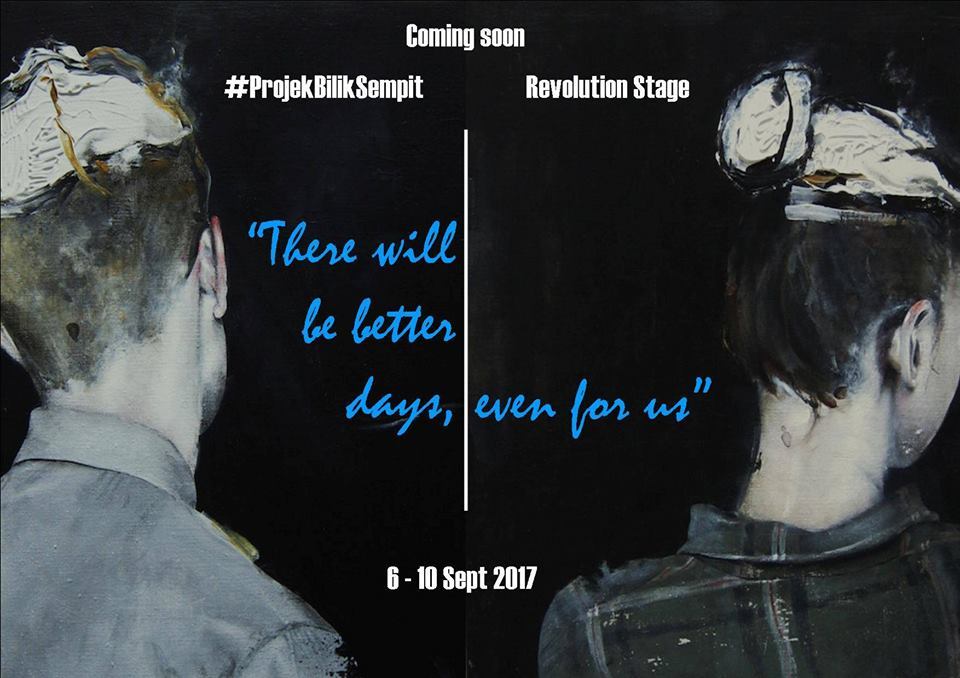 This is the first attempt English Theater, written by Remy eldhani. The playwright will be perform in a form of combination stage performance and a film projection as a story.
'There will be better days, even for us'
Synopsis – A story that really focus on two characters tells of four years of a relationship between them after meeting by chance at a cafe. Their journey through a relationship of its biggest moments meet, break up, get back together, break up again. The narrative is not chronologically ordered and the story shows the progression and depression of their intricate relationship.
Venue: Projek Bilik Sempit, Revolution Stage, Damansara Utama
Date: 6 – 10 September 2017 | 8.45 pm | Night Show
9 & 10 September 2017 | 3.00 pm | Matinee Show
Ticket: RM 20
**Seat are limited
To buy ONLINE, just click to this link
https://www.jrz-entertainment.com/purchace
OR
To reserve seat, please contact/ whatapps: +06 012 507 9887
Thank you. #JOMTENGOKTEATER #JOMWATCHTHEATER