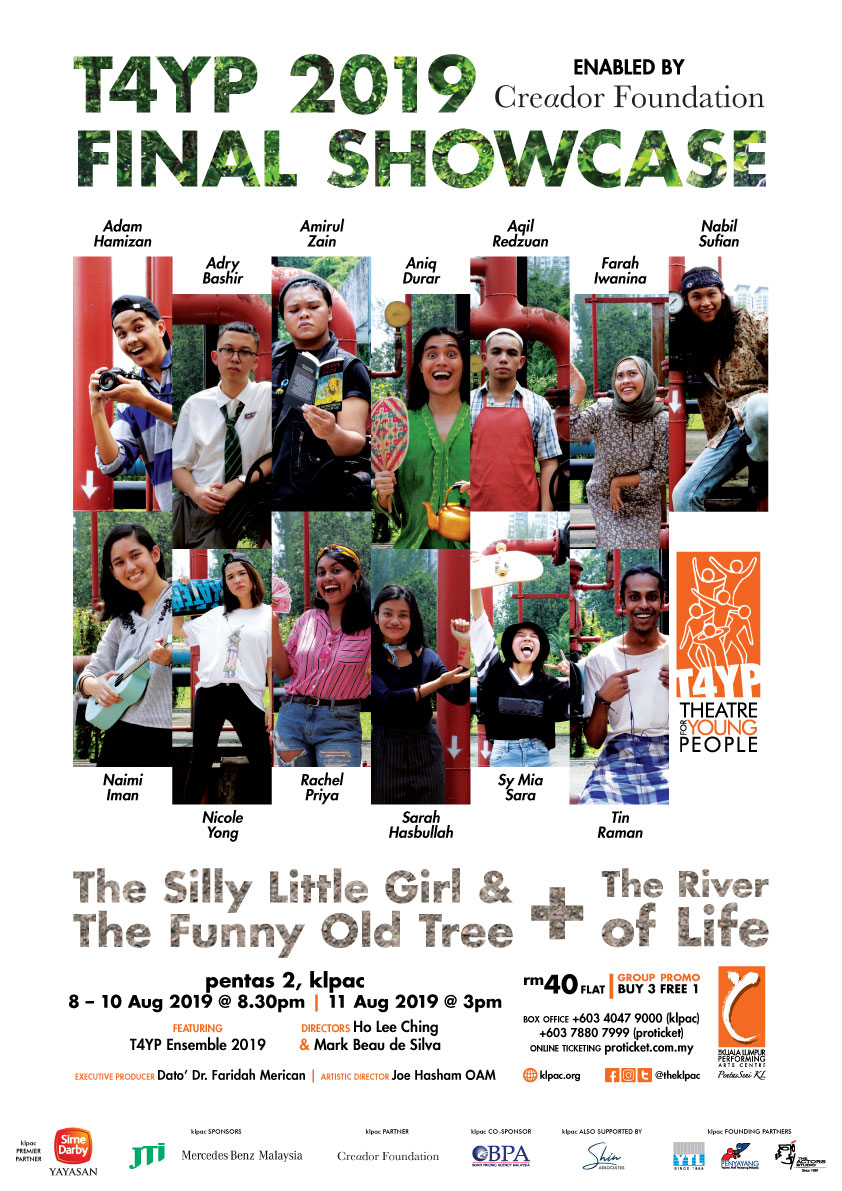 Theatre for Young People 2019 presents a double bill of reinvention and mayhem!
Fresh from a workshop performance in June, the first play is the young ensemble's take on a Kuo Pao Kun classic, The Silly Little Girl and the Funny Old Tree. The utilisation of a 13-member ensemble promises an energetic and physical take on the much loved story.
Inspired by space, belonging, and the land we call home, the second play 'The River of Life' is a devised piece that asks the ensemble to question, excavate, and design a Kuala Lumpur, that is their own. The members spent time along the Klang River, inspired by the stories, ghosts, and leftovers of the city…
Both plays feature original soundscape/ music by Coebar Abel.
T4YP 2019 season is enabled by Creador Foundation.
SHOW DETAILS
Presented by The Actors Studio Seni Teater Rakyat & klpac
Date & Time:
8th – 10th August 2019 @ 8.30pm
11th August @ 3pm
Venue: Pentas 2, klpac
Tickets: RM 40
THE TEAM
Executive Producer | Dato' Dr. Faridah Merican
Artistic Director | Joe Hasham OAM
Directors | Mark Beau De Silva, Ho Lee Ching
Lighting Designer | Boy
Music Designer | Coebar Abel
Ensemble | Adam Hamizan, Adry Bashir, Amirul Zain, Aniq Durar, Aqil Redzuan, Farah Iwanina, Nabil Sufian, Naimi Iman, Nicole Yong, Rachel Priya, Sarah Hasbullah, Sy Mia Sara, Tin Raman