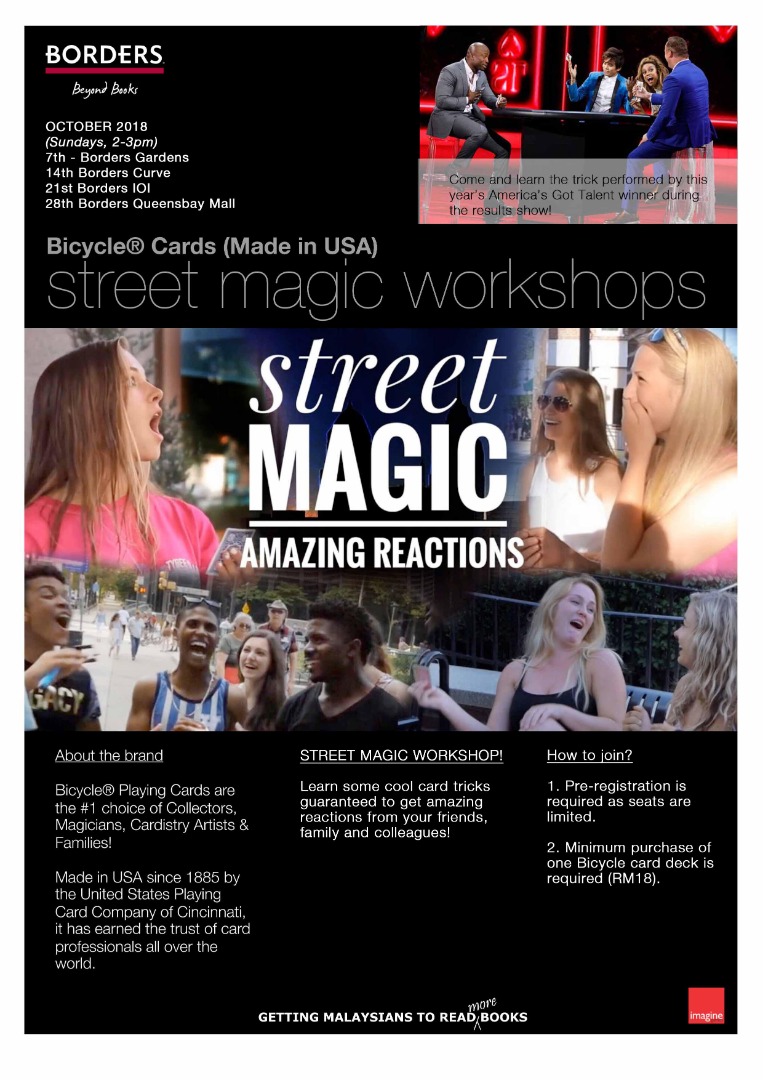 STREET MAGIC WORKSHOP –
Learn some cool card tricks @ the BICYCLE STREET MAGIC WORKSHOP guaranteed to get amazing reactions from your family, friends and colleagues, including the trick this year's America's Got Talent winner performed on the Results Show!
Registration* is required as seats are limited.
"Minimum purchase of one deck of BICYCLE cards is required (RM18 – Rider Back, Blue Seal). No prior experience in card magic is required.
BICYCLE playing cards is the #1 choice for Collectors, Magicians, Cardistry Artists and Families, and have been made in USA since 1885.
October 2018
(Sundays, 2-3 p.m)
Event Dates