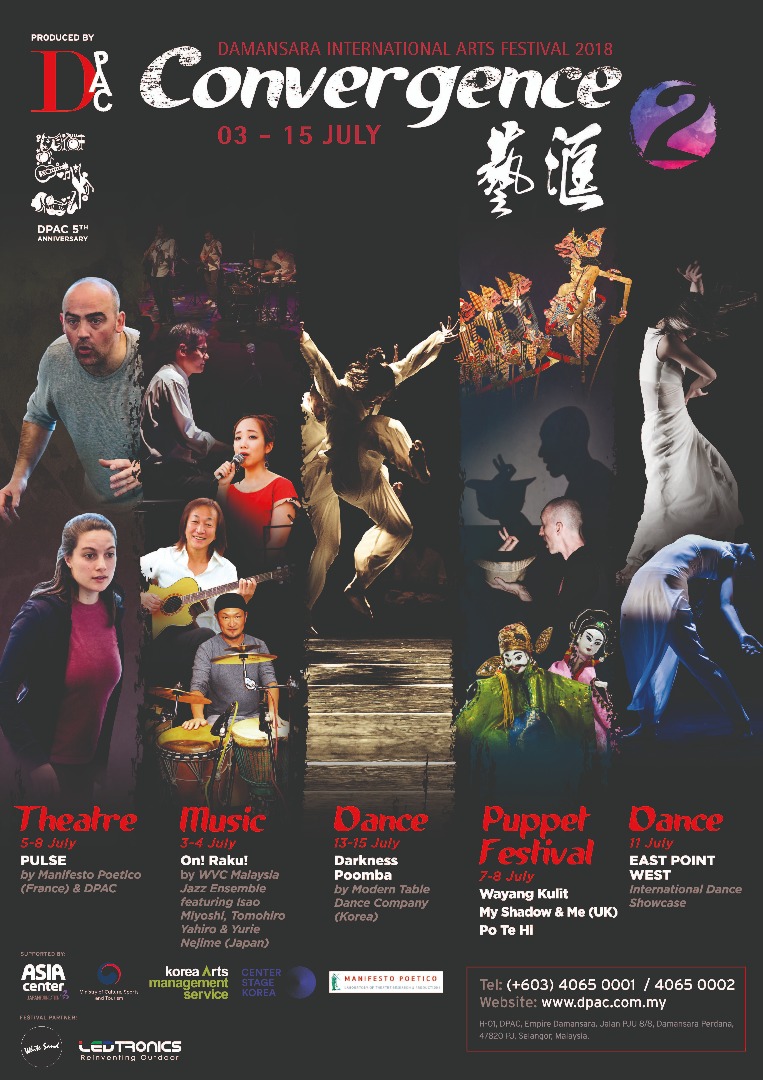 A new creation led by the renowned French director Carlos Garcia Estevez (Manifesto Poetico) and Paige Allerton (Manifesto Poetico) together with Malaysian artists.
ABOUT Manifesto Poetico
Manifesto Poetico showcases a 20 years of international research and productions conducted by its Artistic Leader and Founder, Carlos García Estévez. He hosted and taught at L'École Jacques Lecoq in the Laboratory for the Study of Movement (L.E.M.) where he was an associate artist and co-contributor to the unique research undertaken in Paris. Also, he performed and directed in more than 20 different countries. Over his career span, he developed his research into multi-style mis-en-scene, inter-disciplinary productions and contemporary devised theatre. The success of his work and positive response from audiences generated a reinvention of traditional-popular theatre. Carlos keeps the spirit of popular theatre in order to create new contemporary theatrical languages that speak to audiences today.
Trans Poetico brings you through the course of daily life in a creative inspiration. This Trans Poetico project will focus on some of the basic issues encountered in daily life such as; how does it feel? Does anyone like me? What is the beat of the heart in normal situations? The director wants to explore these innermost doubts from multiple angles and provide a space for the public to think about. The main goal of PULSE is to allow and provide viewers with different ways to experience the dramatic space, music, and storytelling.