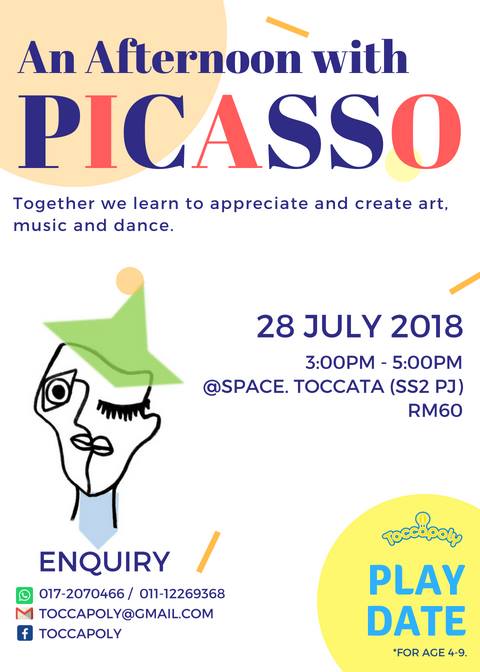 PLAY DATE: An Afternoon with Picasso
Who is Picasso? What does he do?
How does he look at the world?
Will you come see as he sees?
Rearrange the world with Picasso,
and record it as you see it!
Join us in an afternoon of delving into the world of Picasso and his art! Learn about colour, emotions, and new ways of seeing, then create a world in your vision. This Toccapoly Playdate features collaging, collaborative story-telling and art-derived music composition.
Date: 28 July 2018
Time: 3:00pm – 5:00pm
Venue: Space. Toccata (PJ SS2)
Fee: RM60 /child
For registration/enquiry please WhatsApp 011-12269368 / 017-2070466 or DM our page.