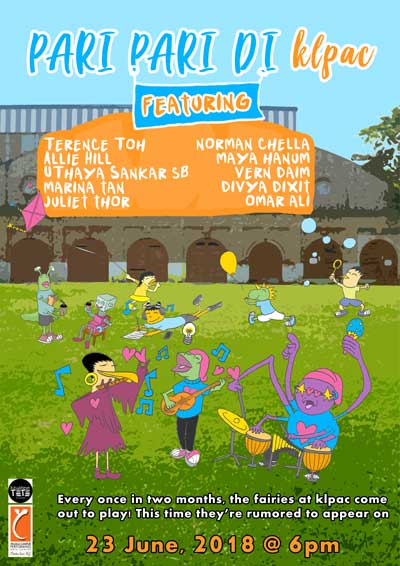 Every once in two months, the Pari-Pari (or fairies as you would say) come out to play at The Kuala Lumpur Performing Arts Centre (klpac). Many of them are writers, poets, singers, musicians, artists, illustrators, and yes, even curious people like you.
If you're drawn to the magic of the Pari-Pari, come on over to klpac for the second gathering of its kind on 21 April at 6pm. ENTRY IS FREE OF CHARGE.
Psst!! If you are a fairy who writes short stories, poems, makes music, beats a drum, does miming, belly dancing (that'll be swell), fire ball juggling, disappearing, plucking a bunny out of a hat, making an elephant disappear, making the klpac security guard who guards Sentul Park disappear.. well, you get the drift. Drop [email protected] an e-mail.