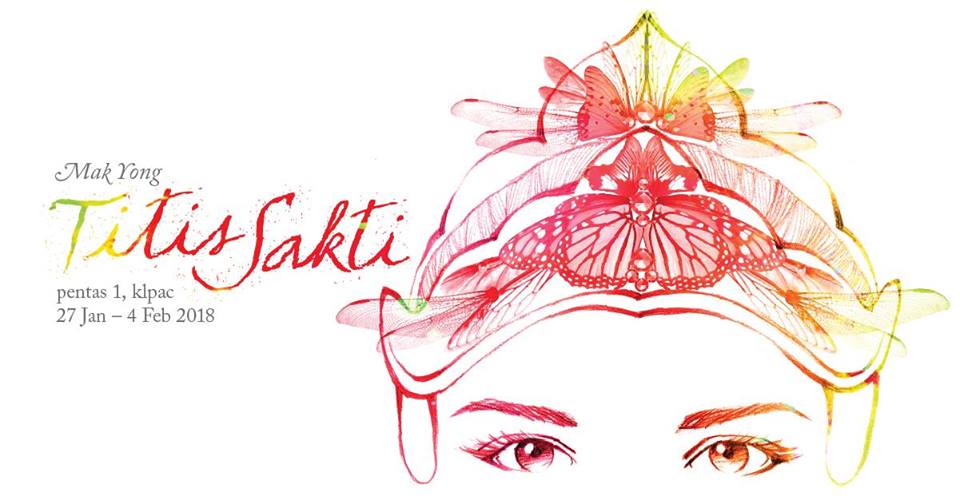 What happens when you take a classic written by one of the greatest English playwrights ever and re-tell it through one of the oldest traditional art forms from Malaysia?
After eight long years, The Actors Studio Seni Teater Rakyat will be bringing back the magical Mak Yong Titis Sakti, a Mak Yong performance based on the story of Shakespeare's A Midsummer Night's Dream under the direction of visionary director Norzizi Zulkifli.
With its mystical setting in an enchanted forest, Mak Yong Titis Sakti's story on the three types of love – the perfect love, the forbidden love and the unrequited love – is an appealing one. Add to singing, dancing and an element of comedy, it is an entertaining watch even for those who are not familiar with Mak Yong.
Presented by: The Actors Studio Seni Teater Rakyat
Executive Producer: Dato' Faridah Merican
Artistic Director: Joe Hasham OAM
Director: Norzizi Zulkifli
Music Director: Kamrul Hussin
Set Designer: Bayu Utomo Radjikin
Costume Designer: Nur Afifi Mohamed Taib
Performers:
Mardiana Alwi (Raja Besar / Pak Yong Tua)
Ezdianie Hayatie Omar (Puteri Indah Permata / Mak Yong)
Zamzuriah Zahari (Raja Dewa Kayangan / Pak Yong Muda)
Asrulfaizal Kamaruzaman (Peran Tua)
Rosdeen Suboh (Peran Muda)
Shahanaros Shahruddin (Cempaka Sari)
Safia Hanifah (Iskandar Muda)
Putri Hanan Shahidah (Seri Laksana)
Elza Irdalynna (Indera Putera)
Rosnan Rahman (Memanda Bijaksana)
Siti Farrah Abdullah (Bunga Kasih Sakti)
Date & Time:
27 Jan, 1 – 3 Feb 2018 @ 8.30pm
28 Jan, 4 Feb @ 3pm
Venue: Pentas 1, The Kuala Lumpur Performing Arts Centre (klpac)
TICKETS ARE NOW AVAILABLE!