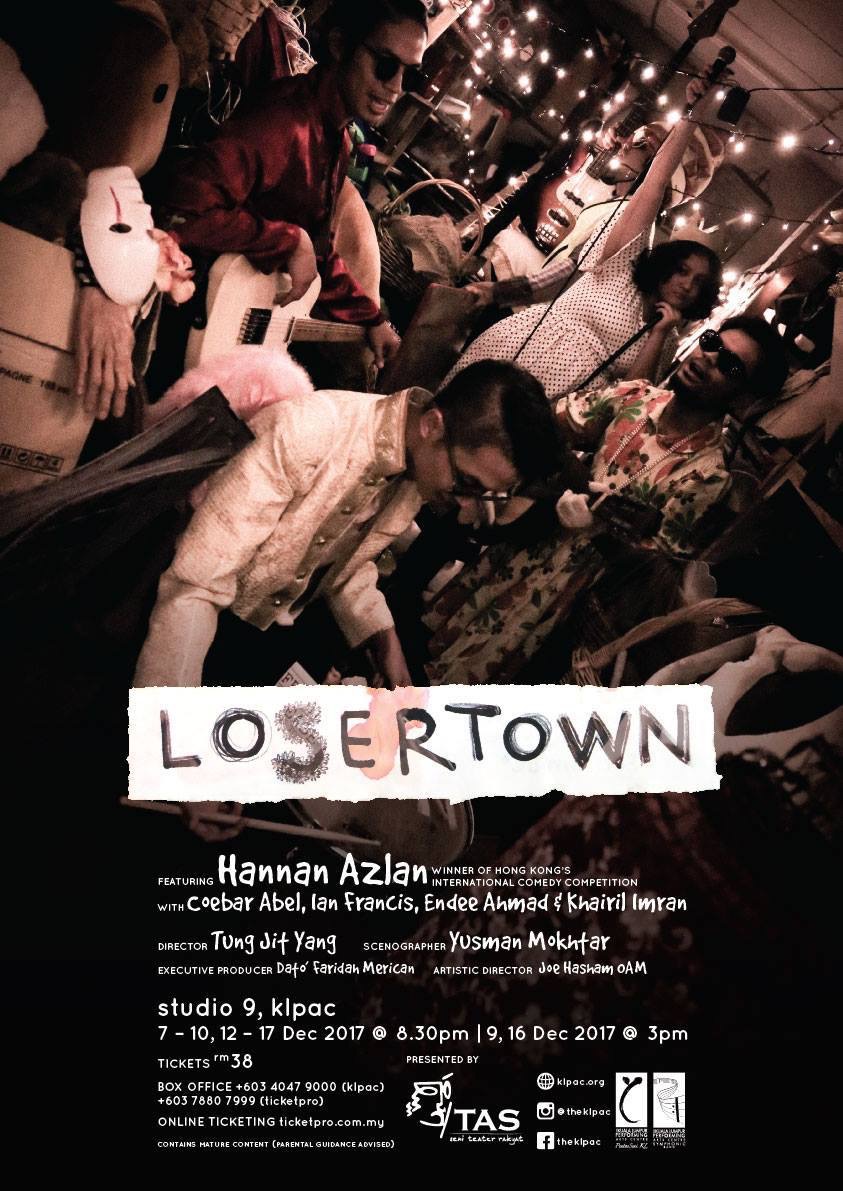 Losertown is a devised and original musical piece of theatre taking on the Hero(ine)'s Journey from The Call to Adventure to a tragi-comical stumble into the Belly of the Whale.
Featuring award-winning (HK International Comedy Festival) and internationally touring (Edinburgh Fringe, Melbourne Intl Comedy Festival, Berlin, Bangkok, Oxford lol) stand-up comedian, performer, and musician – Hannan Azlan, with a band that is about to break up.
Presented by | The Actors Studio Seni Teater Rakyat
Executive Producer | Dato' Faridah Merican
Artistic Director | Joe Hasham OAM
Director | Tung Jit Yang
Scenographer | Yusman Mokhtar
Senior Production Manager | Gan Eng Cheng
Production Manager | Soo Choy Wah
Asst. Production Manager | Olivia Saw, Benedict Chin
Featuring | Hannan Azlan
With | Coebar Abel, Ian Francis Khoo, Endee Ahmad & Khairil Imran
Date & Time |
7th – 10th December & 12th – 17th December @ 8.30pm
9th & 16th December @3pm
Tickets | RM 38
TICKETS LAUNCHING SOON!