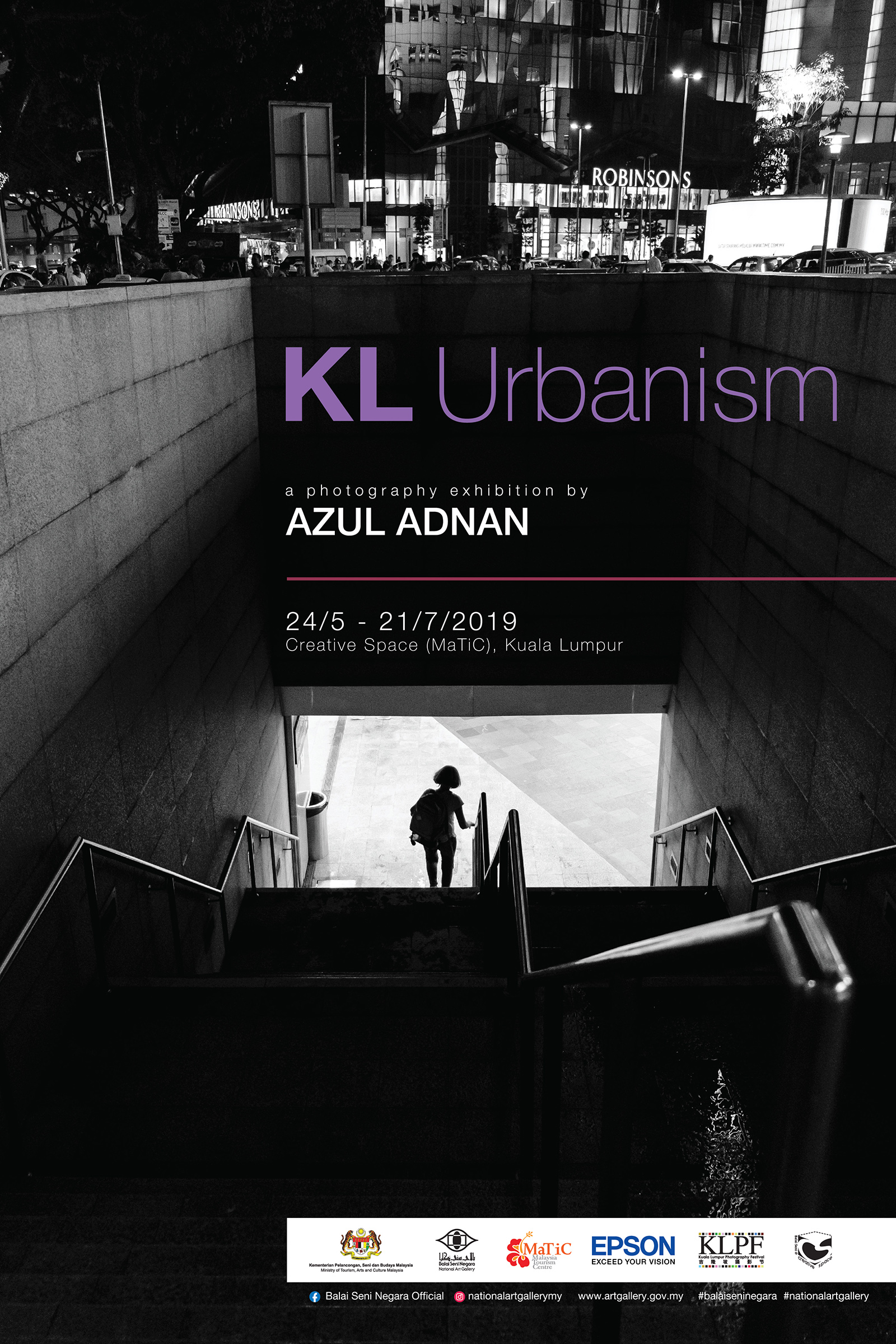 Freelance photographer and educator Azul Adnan has been walking and shooting the streets of KL for several years. One of the themes he has been focusing on is observing and capturing the lone KLite within the urban landscape of this fast developing city of 1.8 million people.
The 35 black & white photos on display, most of them sized at 2 x 3 feet, show individuals going about their daily lives. Azul juxtaposes areas like pathways, stations, or parks with solitary faceless figures, creating visions of shapes, light and shadows sparring with concepts of 'significance', 'purpose' and 'sense of being'.
The images capture a narrative which focuses on, or even questions, the relationship between the KL urbanite and his/her environment.
Venue: Malaysia Tourism Centre (MaTiC), 109, Jalan Ampang,, 50450, Kuala Lumpur
Admission is FREE.