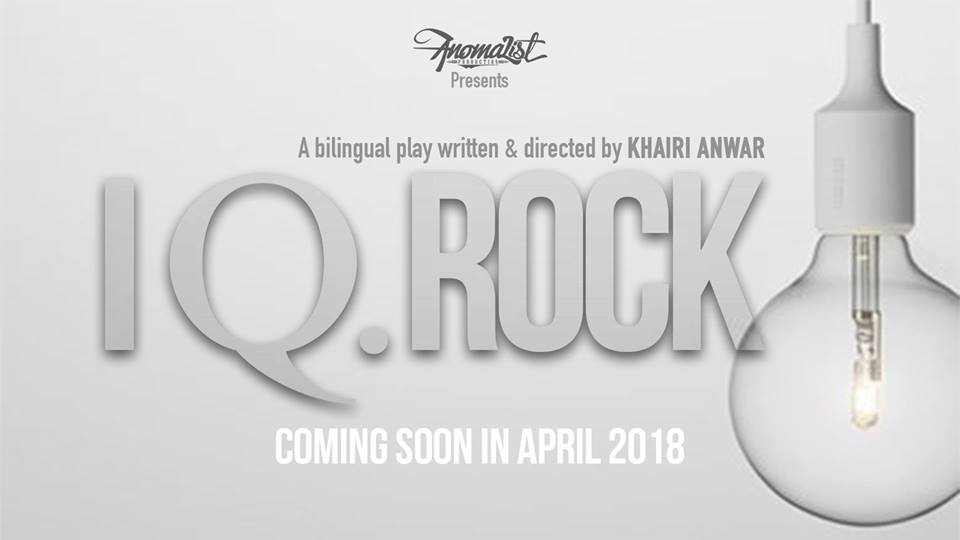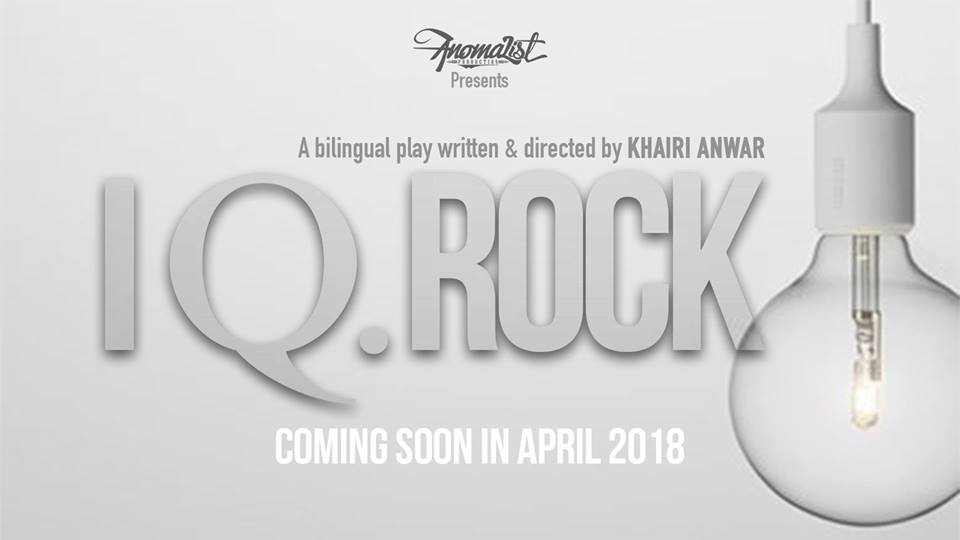 IQ.Rock
Anomalist Production presents,
a new original play written and directed by Khairi Anwar
IQ.Rock is a play that tackles the issue of education, family and race in Malaysia.

The story revolves around a teacher who has been teaching for over 20 years in a few elite schools all over Malaysia, made some changes that benefited the school, and even the Ministry of Education.
But one day, she comes to a realisation that she has been teaching with comfort and secure, because of the privileges and support from the people all around her that are from a highly regarded demographic society.
She witnessed that students that were given less support and attention in the schools located in rural areas, were supplied with teachers who aren't not passionate about educating the young generation, and who don't care about the well being of the students.
Risking her reputation, name and comfort, she ask for herself to be relocated from the most highly regarded school in the city, to one of the most fearful school in the country.
AUDITION
Anomalist Production will hold an audition session in search for the actors in the play. The audition will tentatively be held around end of January 2018.
We will give further updates moving forward.
DPAC VENUE SPONSORSHIP 2018
We get the opportunity to stage IQ.Rock in DPAC because we got the Venue Sponsorship. Without DPAC continuous support to Anomalist, we will not be able to keep on creating our work for the industry.
Stay tuned for updates by following Anomalist Production's social media platforms!
Facebook. https://www.facebook.com/anomalistproduction
Instagram: @anomalistproduction
Twitter: @anomalistprod
#IQRock
#DPAC
#AnomalistProduction
#Anomalist
#SeniUntukSemua
#IniTeaterKita
Box Office Opens
From 12th April 2018 to 15th April 2018
Performance Date & Time
12 th April (Thu) 8:30 pm
13 th January (Sat) 8:30 pm
14 th April (Sat) 3:00 pm
14 th April (Sat) 8:30 pm
15 th April (Sun) 3:00 pm
15 th April (Sun) 8:30 pm

Venue
H-01, DPAC, Empire Damansara, Jalan PJU 8/8, Damansara Perdana, 47820 Petaling Jaya, Selangor, Malaysia.
WEBSITE
Other Events You May Like
GETTING THERE