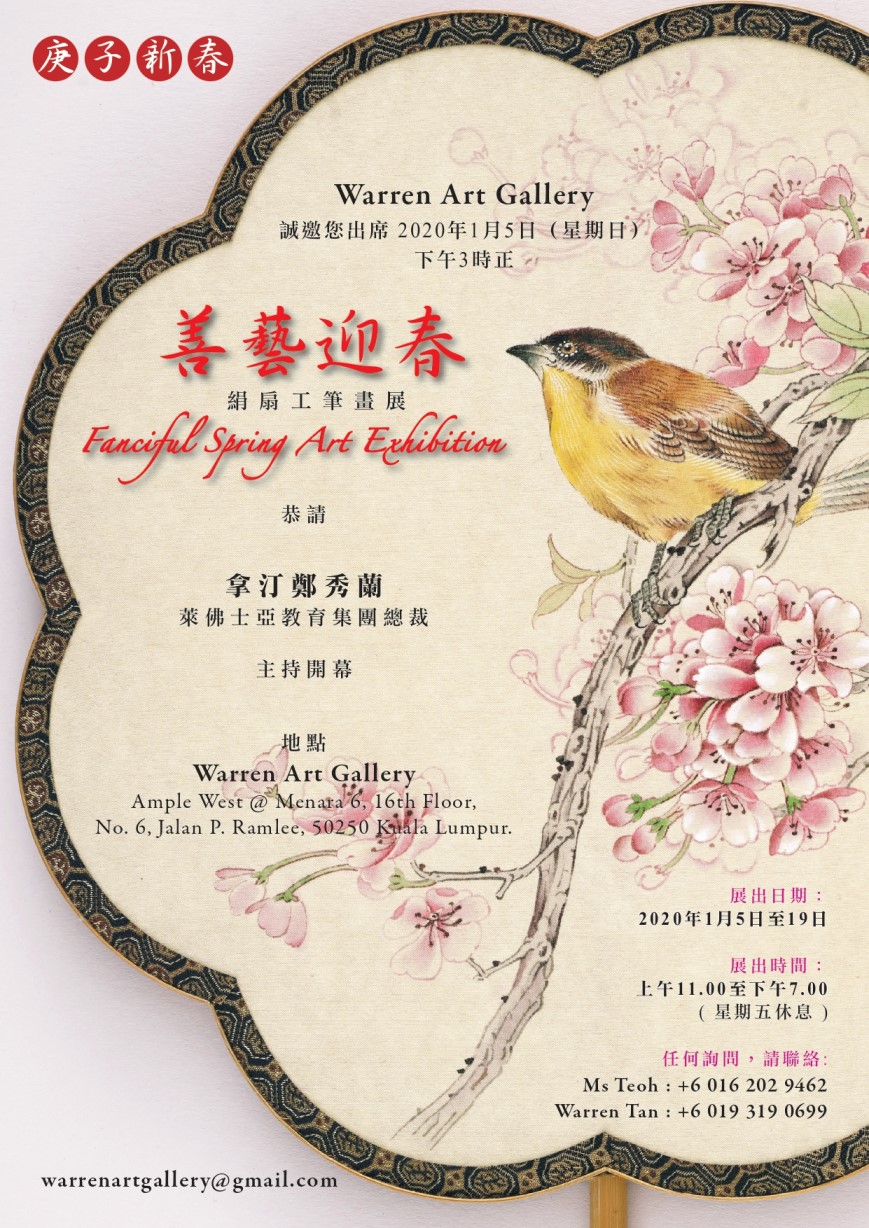 A Magnificent Feast of Chinese Art with Gongbi Silk Fans
In conjuction with the coming festive season to celebrate the Year of the Metal Rat 2020, Warren Art Gallery in Kuala Lumpur is proud to present an art exhibition featuring Gongbi silk fans (Chinese meticulous painting), which showcases a grand collection of more than 70 masterpieces from various local artists.
庚子新春将近,为了配合营造喜庆祥和节日气氛,吉隆坡WARREN画廊精心筹办一场绢扇工笔画展,汇聚了来自本国多位工笔画爱好者,共展出近70多件的优秀绢扇作品。
Opening Ceremony: 5th January 2020 , 3pm
Exhibition Date/Time: 5 – 19th January 2020, 11am – 7pm
Warren Art Gallery
Ample West @ Menara 6, 16th Floor,
No. 6, Jalan P. Ramlee, 50250 Kuala Lumpur.