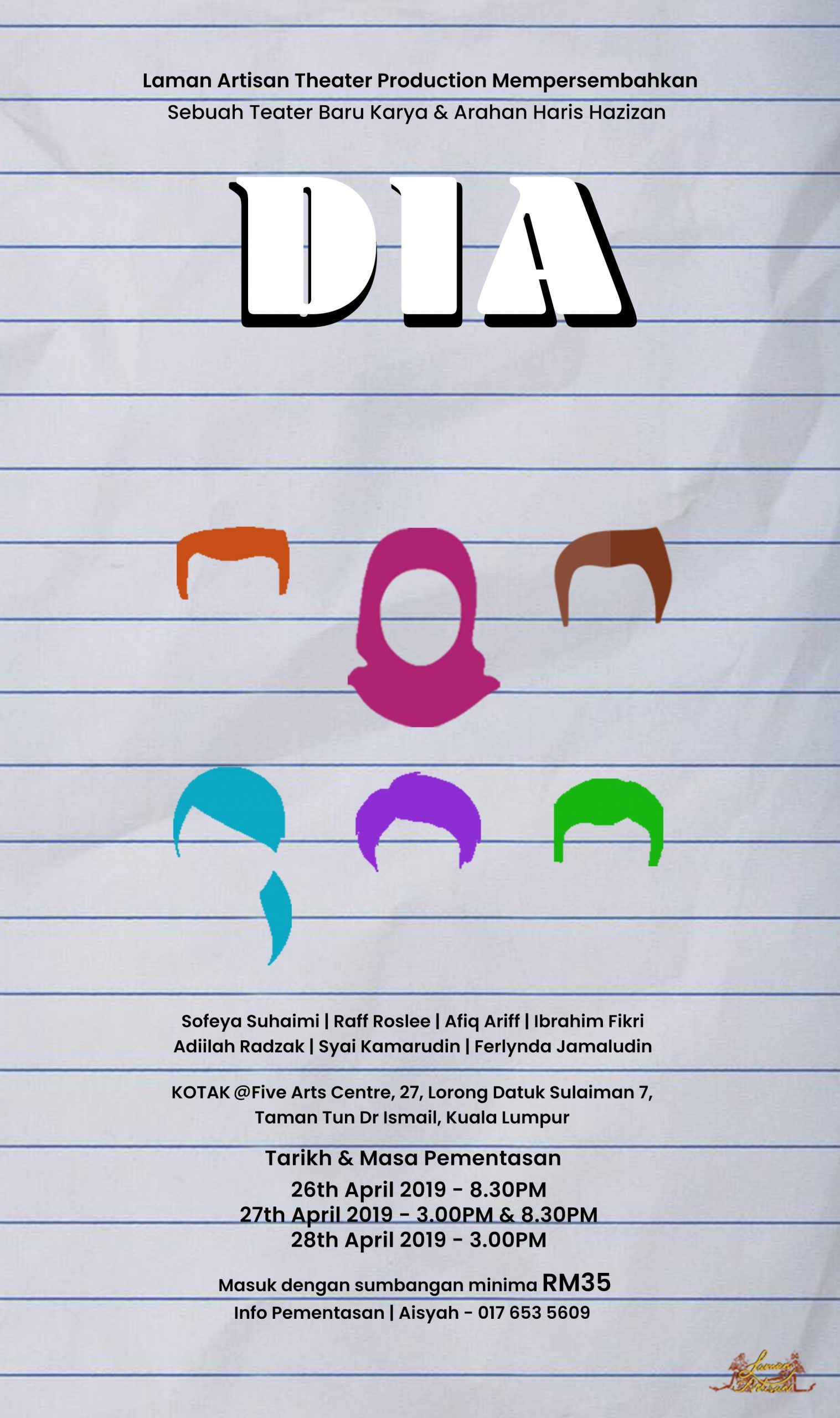 LAMAN ARTISAN THEATER PRODUCTION is back with a brand new piece titled 'DIA'.
Another brilliant script by our creative brain (he made me wrote this), 'DIA' is written and directed by Haris Hazizan and is brought to life by a group of talented fresh faces with a collective passion in the performing arts.
– DIA –
The play 'DIA' follows the lives of 6 interrelated characters that happened to share unexpected feelings and relationships in a manner that none would have ever expected. What more? It all happened within the boundaries of a normal school setting but don't let this fool you.
There's always more!
Explore the extent of what a person would do in the name of love, friendship, and sacrifice when faced with a tough decision that could change literally everything – in this play, 'DIA'.