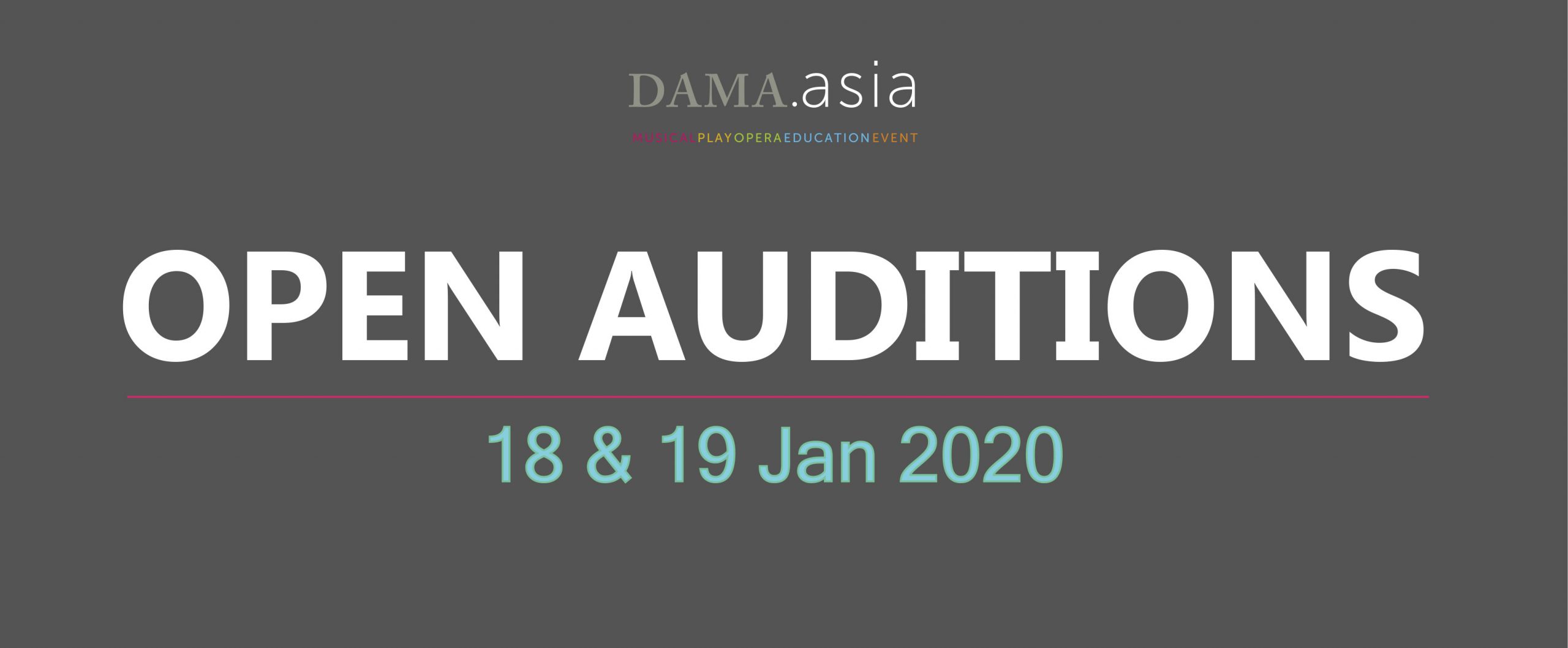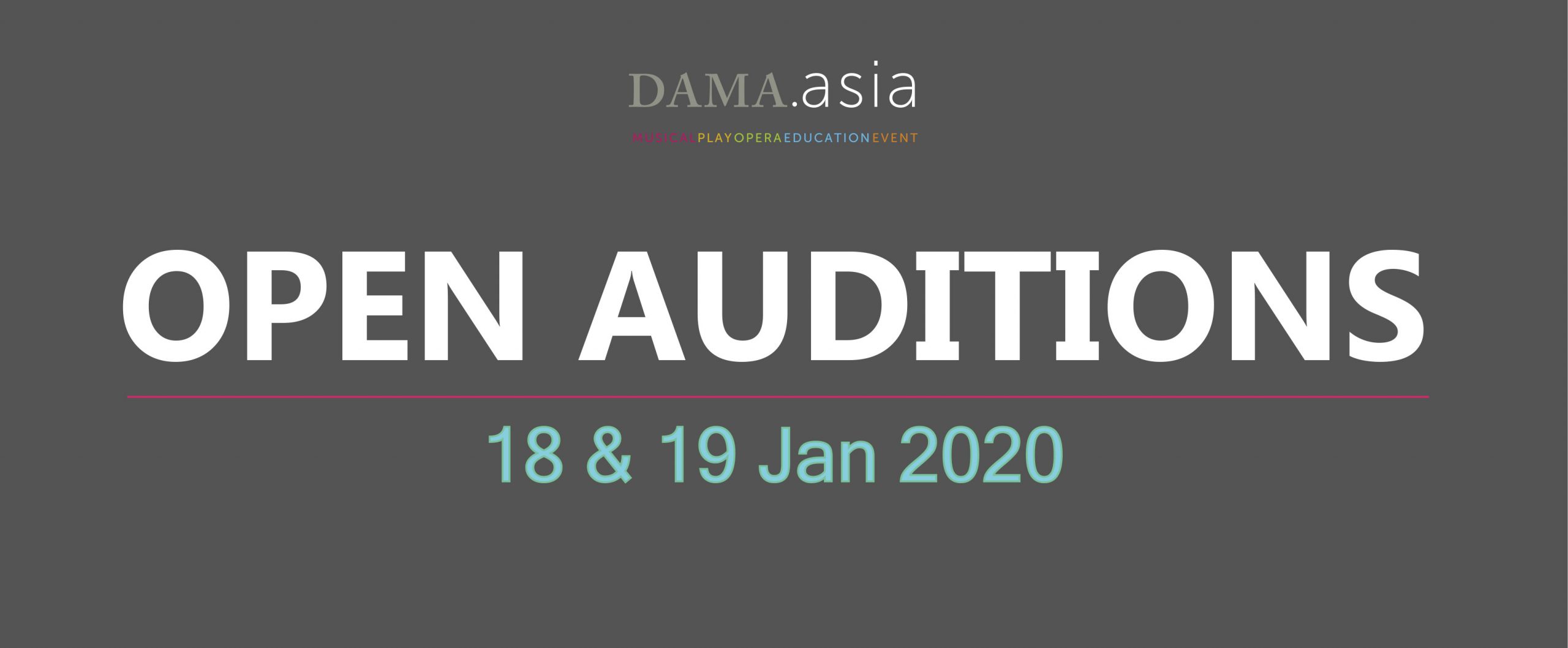 DAMA ASIA OPEN AUDITIONS FOR 2020
We are auditioning for a number of shows throughout 2020.
- An all-male two-hander Broadway musical to be staged from the 1st-3rd May 2020.
- A musical theatre concert to be staged from the 14th-27th September 2020.
AUDITION DATES & TIME
January 18th 2020, 2pm - 6pm
January 19th 2020, 2pm - 6pm
AUDITION VENUE
Dama Studio, M-2-10 Plaza Damas, 60 Jln Sri Hartamas 1, Sri Hartamas, 50480 KL
PERFORMERS REQUIRED
SINGERS
Male and Female (Any ethnicity). Must move well. Strong acting ability and experience singing in other languages a plus.
DANCERS
Male and Female (Any ethnicity). Must be able to sing.
AUDITION PREPARATION
SINGERS
Please prepare the following:
2 contrasting songs of which 1 has to be an English musical theatre song and 1 has to be a pop/rock song and may be in any other language.
Please also have your repertoire book available upon request.
DANCERS
Please prepare the following:
1-2 minutes of dance (any style)
1 pop/rock song
Please wear clothes that show your figure/physique.
All candidates may bring a backing track CD for the audition.
AUDITION IS BY APPOINTMENT ONLY
To schedule an audition slot, kindly fill up the audition form and email to [email protected] The audition form must be accompanied by resume and headshot.
If you are shortlisted, you may be required to attend callbacks on Saturday 15th February 2020 (2pm - 6pm)
If you are unable to attend, please submit all the above plus an audition video (details as above) before the 19th of January 2020. Please state clearly the part you are auditioning for.
For audition form, kindly write to [email protected]
Event Dates
From 18th January 2020 to 19th January 2020
Venue
M-2-10, Plaza Damas, 60, Jalan Sri Hartamas 1, Sri Hartamas, 50480 Kuala Lumpur
WEBSITE
For enquiries:
Wong Peck Lin
Tel: 60122369100
Email: [email protected]
Other Events You May Like
GETTING THERE