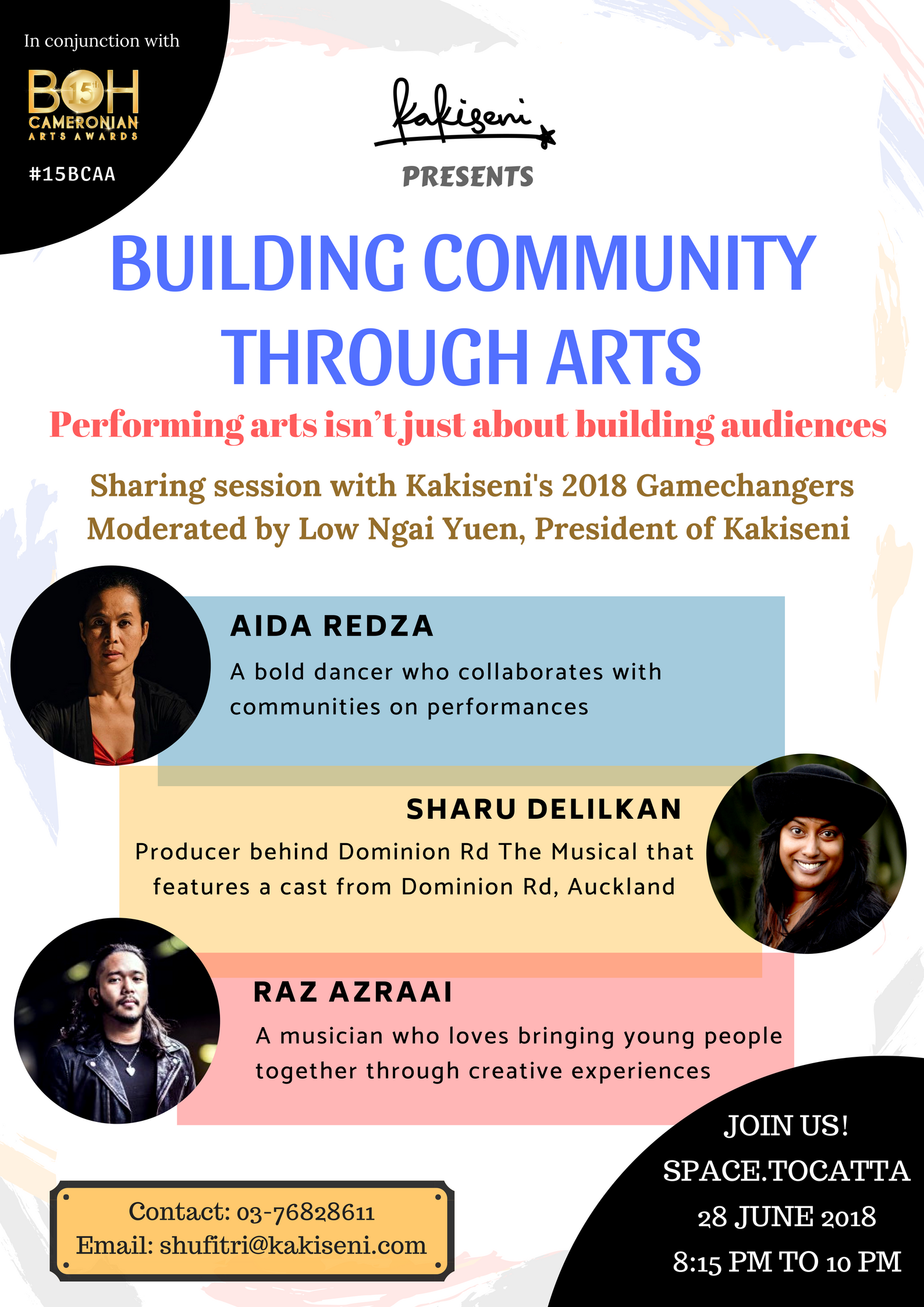 How do you place yourself and your work with the communities around you?
In conjunction with the 15th BOH Cameronian Arts Awards, Kakiseni would like to invite  you to meet our 2018 Gamechangers, who we've picked for their involvement in the performing arts.
The gamechangers this year changed the game in involving the communities around them, and placing themselves in the community, wherever they may be. Producer and publicist Sharu Delilkan involves new audiences in New Zealand when it comes to her projects. For LA-based Raz Azraai, through his nightlife project Geo Metro party culture held once a month with his band retro pop band Meen Streets, involves multidisciplinary performances and a creative hub in itself. Choreographer and performer Aida Redza is notable for her involvement in the development of young people, and care for the environment.
We hope that through this sharing session, practitioners, audiences and even students would have a better idea in involving their art with the community around them. Hand in hand with the theme of City of Creation this year, we look into the act of creation itself, and how artists could do their part in engaging with the community.
All are welcomed!
Light refreshments will be served.
Attendees will also have a chance to get the 15BCAA limited edition Gold Blend canister. The pyramid teabags are not sold in stores!
Please let us know if you're coming!