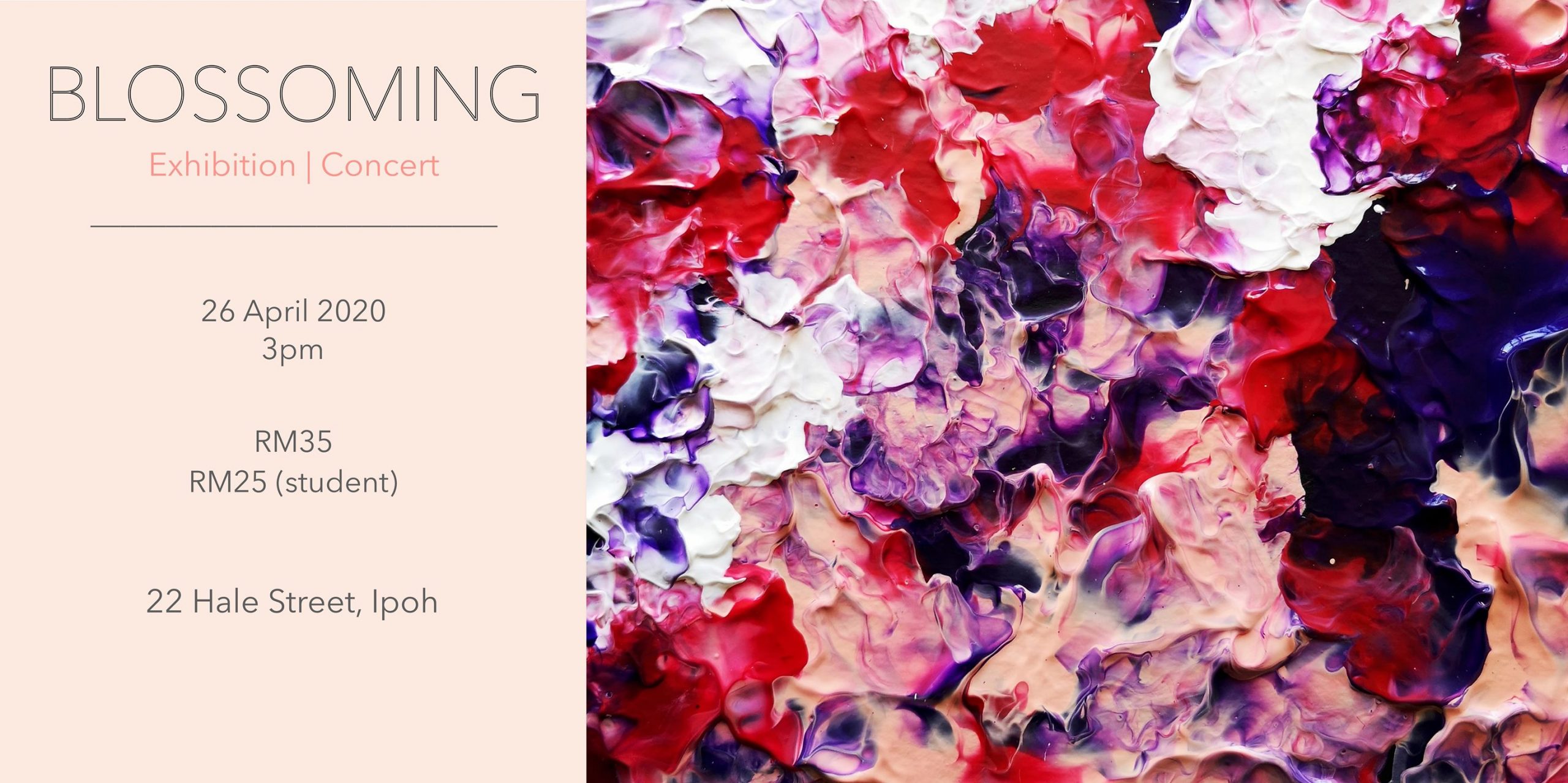 Blossoming – Exhibition | Concert
26 April 2020 (Sun) 3pm
Tickets : RM35 | RM25 (student)
Venue : 22 Hale Street, Ipoh
Following the success of last year's premiere in KL, we decided to bring Blossoming further to different states, to reach more people.
Blossoming is a recital based on the theme of domestic violence and mental health. In the aftermath of her ordeal with domestic violence, local artist Prabh Lahari found freedom of expression through the arts to portray the insights she gained through that difficult period of time and the time after. Her artwork will be accompanied by music exclusively composed by local composer Lawrence Chiu.
Domestic violence and mental health are still very much social stigmas in our community. Through our presentation we hope to shed a different light on them and open a new window of thought not only to those who have personal experience with these issues but also everyone in the community.
The main message we want to convey is that there is always a positive opportunity in any situation, and in order to grow, we need to shift our awareness inwards to our Self and nurture our own inner potential. Hence the title 'Blossoming' was chosen because we believe that every individual has the capacity to spring forth their inner potential.
Artist – Prabh Lahari
Composer – Lawrence Chiu
Performers – Alwin Wong (Piccolo, Flute)
– Emily Tiow (Clarinet)
– Lawrence Chiu (Flute, Alto Flute, Tongue Drum