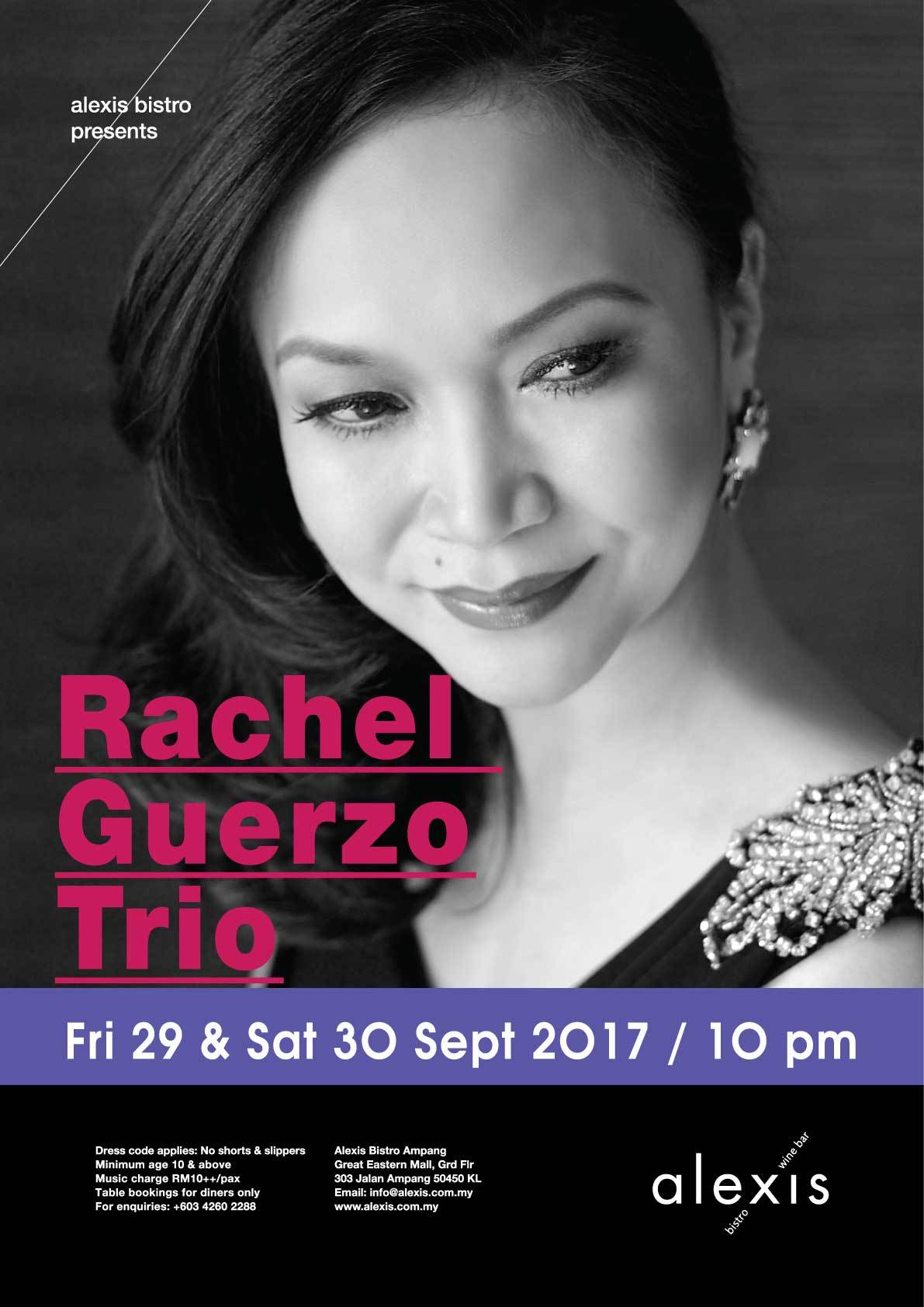 Alexis Bistro
presents
Rachel Guerzo
Fri 29 & Sat 30 Sept 2017
Born into Malaysia's most influential music family – The Solianos and granddaughter of legendary Alfonso Soliano, Rachel has emerged as one of the most exciting and innovative jazz musicians in her own right; honing her art and cementing her reputation by playing to discerning live audiences over the past two decades.
A fluid pianist with a rich and sultry voice to match, a charming personality with a great sense humor, Rachel is a naturally gifted entertainer in a class of her own.
Rachel's unique ability to breathe new arrangements to popular jazz standards, R&B and chart topping tunes is her winning trademark. She has worked with some of the best musicians in the region, including Jeremy Monteiro, Michael Veerapen, Pascoal Mirelles, Steve Thornton, Valtinho Anastascio and Lewis Pragasam.
Having recently produced the album "Alfonso25", a resume that includes a sell out performance at Dewan Filharmonik Petronas (DFP); 2 solo albums that have garnered local and international buzz, Rachel continues to strengthen her portfolio and remain relevant to the regional jazz circuit.
Dress code applies: No Shorts & Slippers.
Showtime 10pm. Table bookings for diners only.
Minimum age 10 & above.
Music charge RM10++/pax
For more information, please call 03 4260-2288
or log on to www.alexis.com.my
Alexis Bistro Ampang
Great Eastern Mall
303 Jalan Ampang, Kuala Lumpur