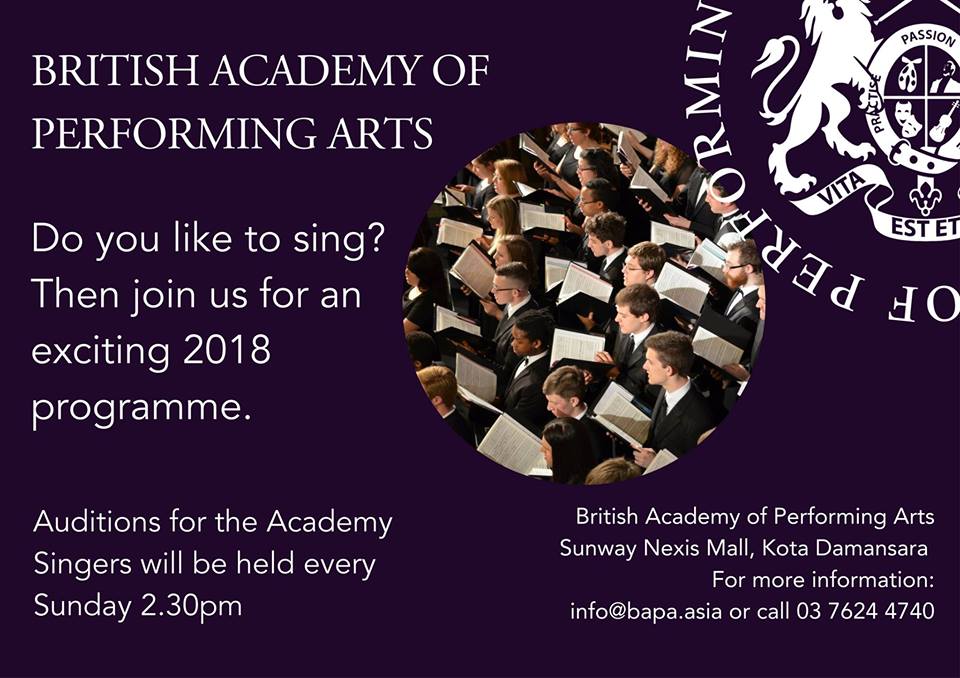 The Academy Singers' Senior Choir are looking for new members .
To register your interest, please email [email protected] stating your voice type and any singing experience you have. Voice checks to establish range and voice quality will be held prior to your first rehearsal.
Choir Practice is on Every Sundays from 3.00 pm to 5 pm at Windsor Hall, the British Academy of Performing Arts in Kota Damansara.
You do not need to be able to read music, but you do need to be able to sing in tune and to be punctual and committed in your attendance at rehearsals.
We have a varied and interesting programme planned to commemorate the 100th anniversary of the ending of World War 1, for which we are staging Malaysia's first Festival of Remembrance on November 10th and 11th 2018, supported by The British High Commission in Malaysia. We will be performing a major work. For this we need YOU.
Later, we will be performing a 2018 Christmas Repertoire. Looking ahead, we will be preparing for next year, which will include a full musical, and several concerts and recitals on Country Themes at various venues.