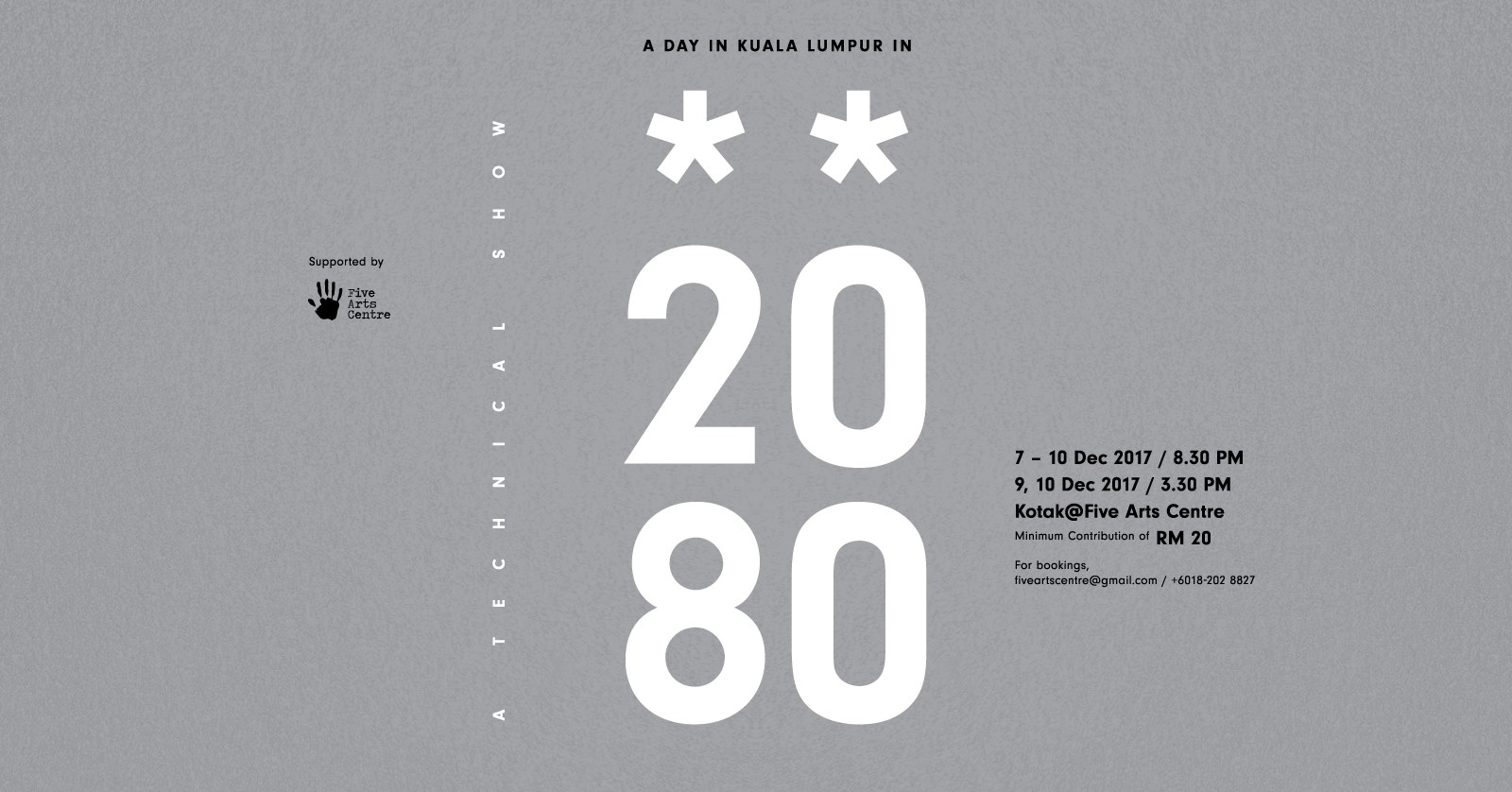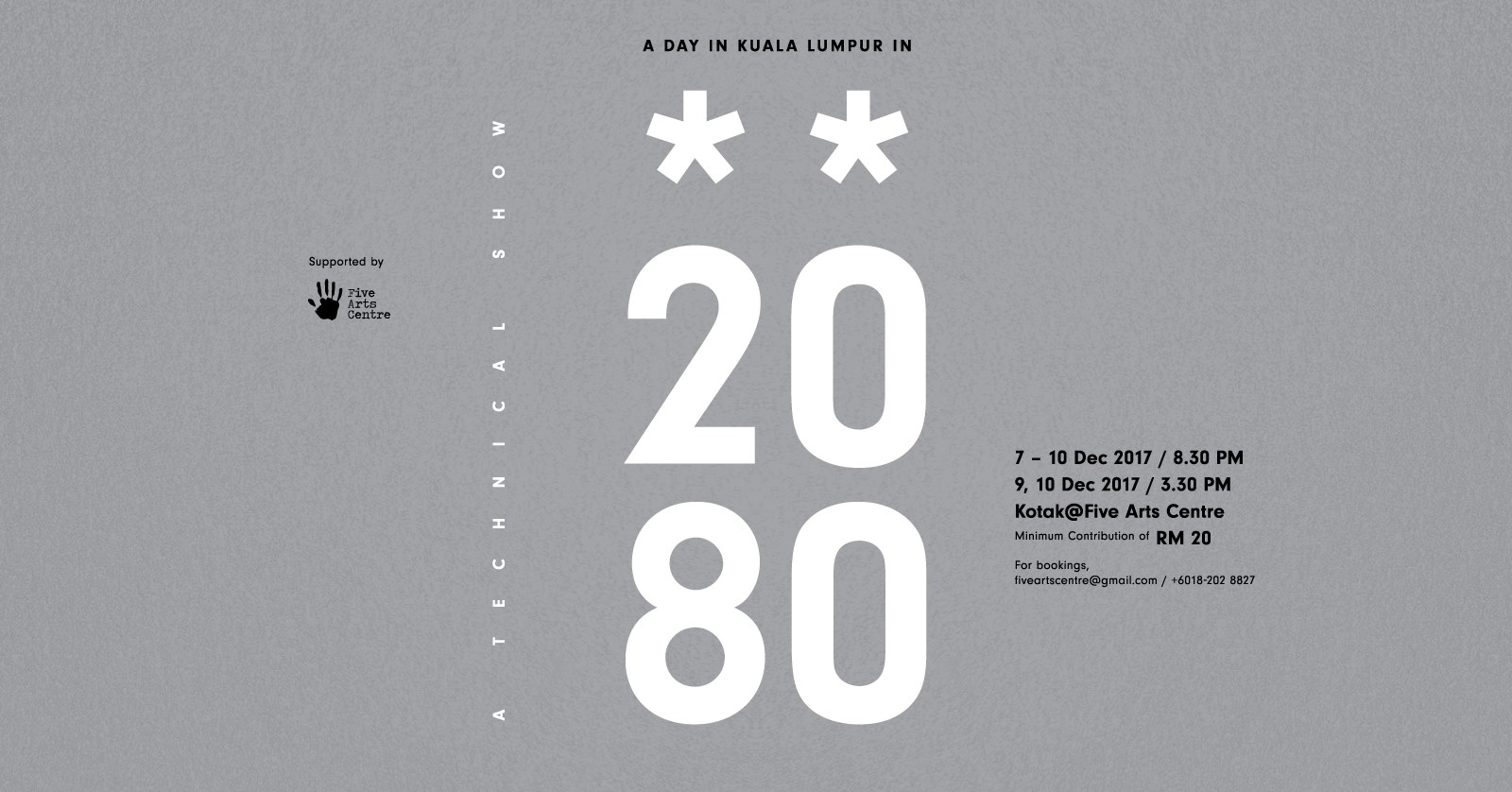 2080 – A Day in Kuala Lumpur
**2080 imagines a day in a life in future Kuala Lumpur through the lens of consumerism, mortality, relationships and home—What happens when there's more wealth than natural resources? Will transhumanism be socially accepted? What is it to love in the future? Imagining a future Kuala Lumpur, narrated through the senses using projections, lights, installations and sound.
**2080 marks the first collaboration between 6 young artists, designers and theater practitioners. The project seeks to explore and develop alternative languages to performing and storytelling through experimentations with technical medium such as lights, projections, installations, sound and the manipulation of the space or set, in which the technical means above will take centrestage, in lieu of performers.
SYNOPSIS
The year 2080 in Kuala Lumpur – 100 years since the internet was introduced to mankind and the birth of the information age. Computers are getting smaller. Digitizing information is a norm. Online social interaction is part of everyday life. What does humanity look like with the constant gathering of information in a day?
ARTISTS
Ali Alasri, Bryan Chang, Izzat Azmi, Syamsul Azhar, Woon Siew Yin, Zak Azrs
ENTRY BY DONATION: RM20
As capacity is limited, please reserve your seats via:
EMAIL: fiveartscentre@gmail.com
HOTLINE: +6018-202 8827
Box Office Opens
From 7th December 2017 to 10th December 2017
Performance Date & Time
07 th December (Thu) 8:30 pm
08 th December (Fri) 8:30 pm
09 th December (Sat) 3:30 pm
09 th December (Sat) 8:30 pm
10 th December (Sun) 3:30 pm
10 th December (Sun) 8:30 pm

Venue
27, Lorong Datuk Sulaiman 7,Taman Tun Dr Ismail, 60000 Kuala Lumpur.
WEBSITE
https://www.facebook.com/events/1491166794272048/
For enquiries:
Five Arts
Tel: 0182028827
Email: fiveartscentre@gmail.com
Other Events You May Like
GETTING THERE