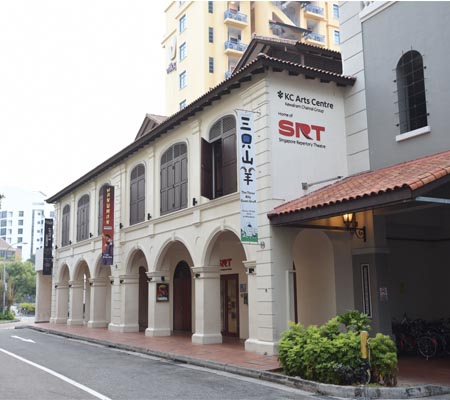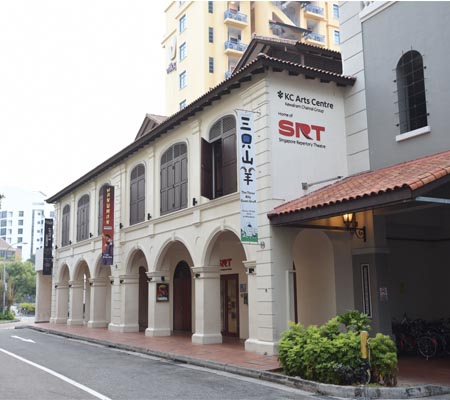 KC Arts Centre – Home of SRT
Located along the Singapore River at Robertson Quay, this state-of-the-art 380-seat theatre is a hub for the performing arts.
The venue is perfect for all occasions from performances to corporate events. For rental enquiries, contact Deborah at office@srt.com.sg.
Possible Seating Configurations & Capacity With all the seating in place, this is a 380 seat theatre. The first two rows of seats in the auditiorium are removable for extension of stage depth. Total of nineteen (19) seats from Row A and nineteen (19) seats from Row B. Additional Sound Console brought in by hirer can be placed at Row Q/6-12. That position will take up six (6) seats of the ticket sales.
ADDRESS
20 Merbau Road Singapore 239035
CONTACT
Singapore Repertory Theatre(65) 6221 5585
GETTING THERE