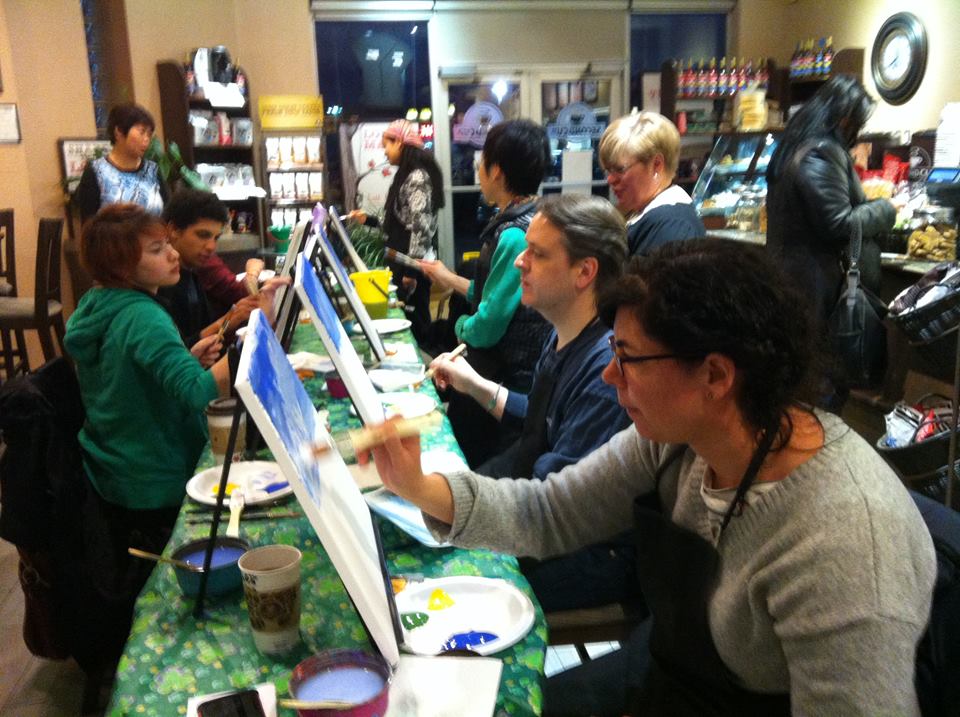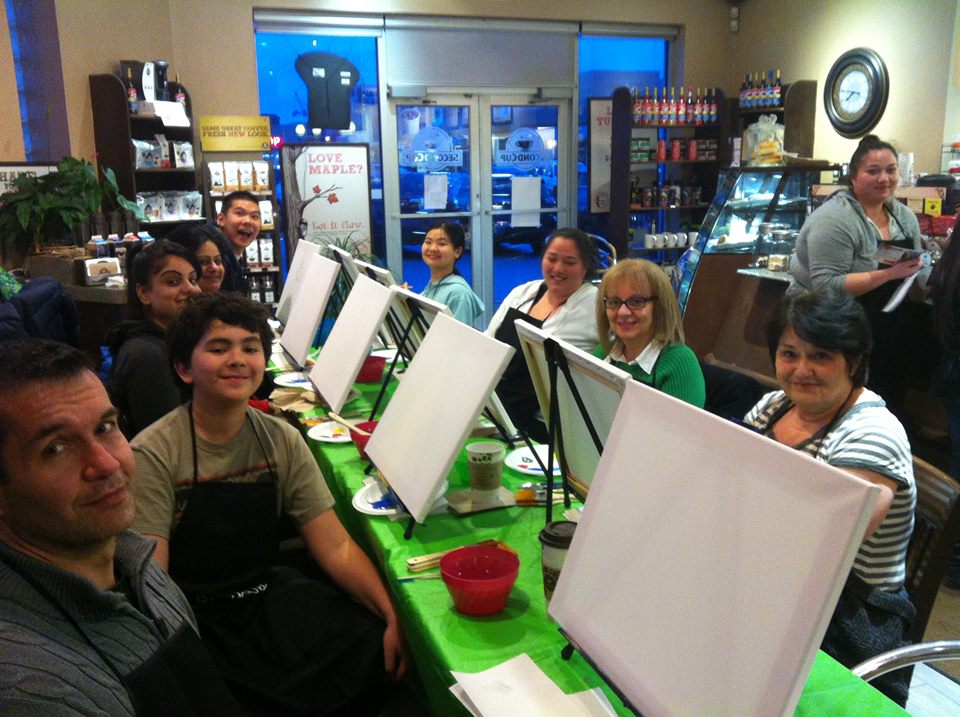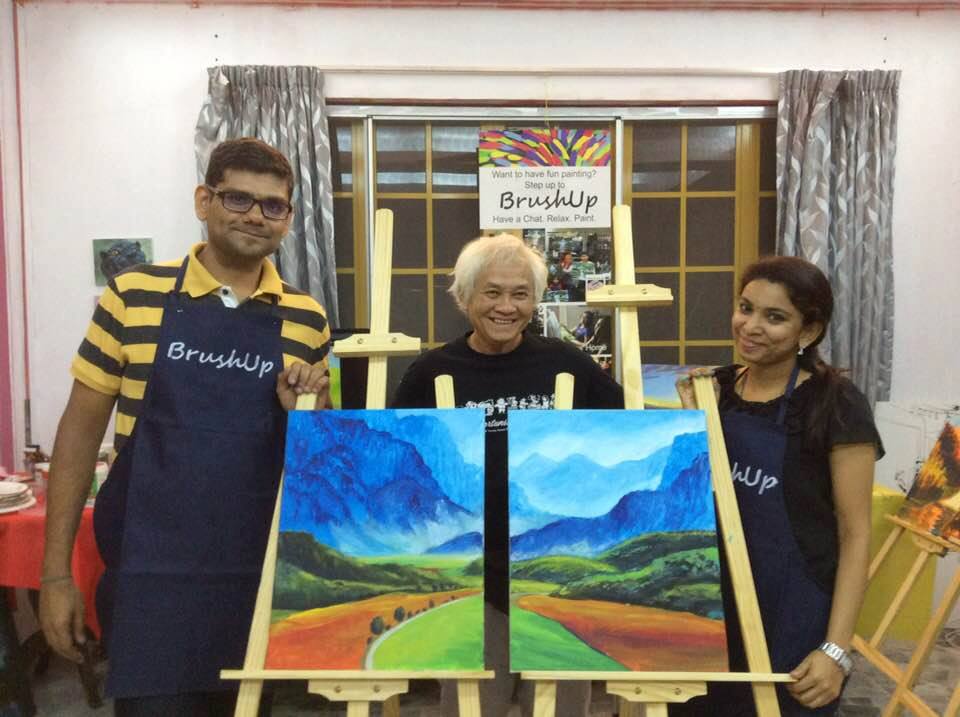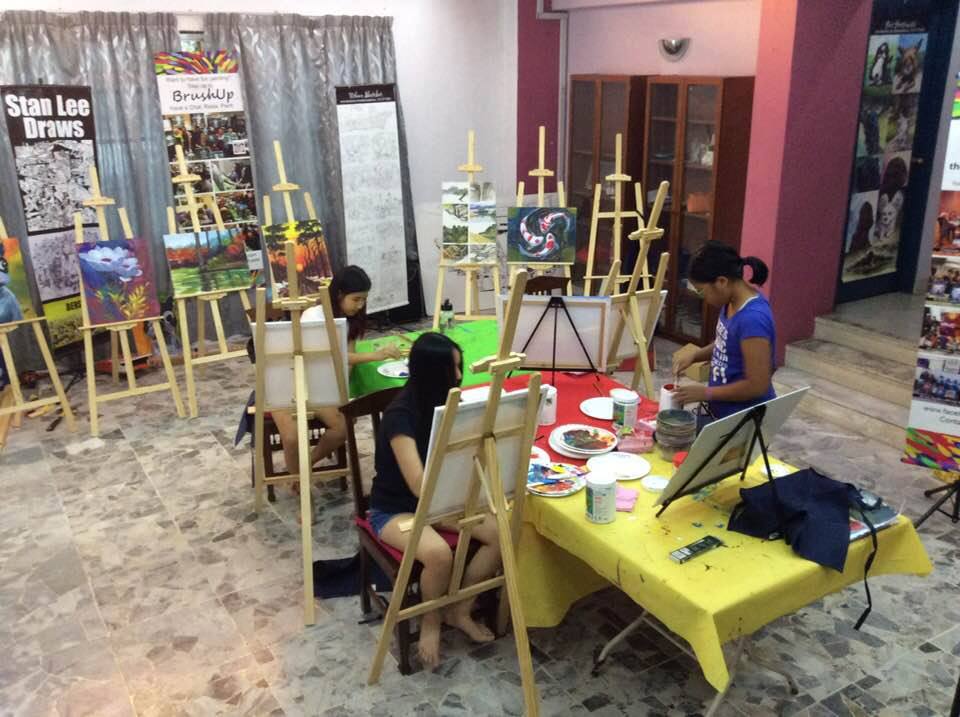 BrushUp
Stan started BrushUp when he was in Toronto. Having been painting alone as a professional artist all his life, he was astounded by the joy of painting in a social setting. It is therapuetic and very relaxing . With an experienced instructor to guide you, you are assured you do not get "stuck". Art need not be a lonely hobby. Through BrushUp, art can be a social pursuit that brings people together – much like music and dancing does. Many "would be artists" who have joined BrushUp have in fact told him they have bought and stored paints, canvasses, easels and brushes at home but never painted because they find it so difficult to get started. Or if they get stuck, they abandon their project.
Well now, all they have to do is BrushUp and they will be well on their way to creating that Masterpiece they have been planning all this while. And have fun while making new friends doing it.
Our services:
Paint Nights
Social Painting
Corporate Team Bonding
Art & Craft Workshop (for kid & adult)
Private Event (such as birthday party, private paint night etc)
Family Bonding – Art Commissions
ADDRESS
BrushUp Arts & Entertainment 2, 20/18 Paramount Gardens, 46300 Petaling Jaya, Malaysia
CONTACT
Stan0123778023
AMENITIES
We are 3 minutes walk from the Paramount LRT station. Upon Exit from station, turn right and walk through the park till you see Maz International School. Our place is the corner bungalow directly across the road. No signboard, but has Eastwind on Pillar.

GETTING THERE