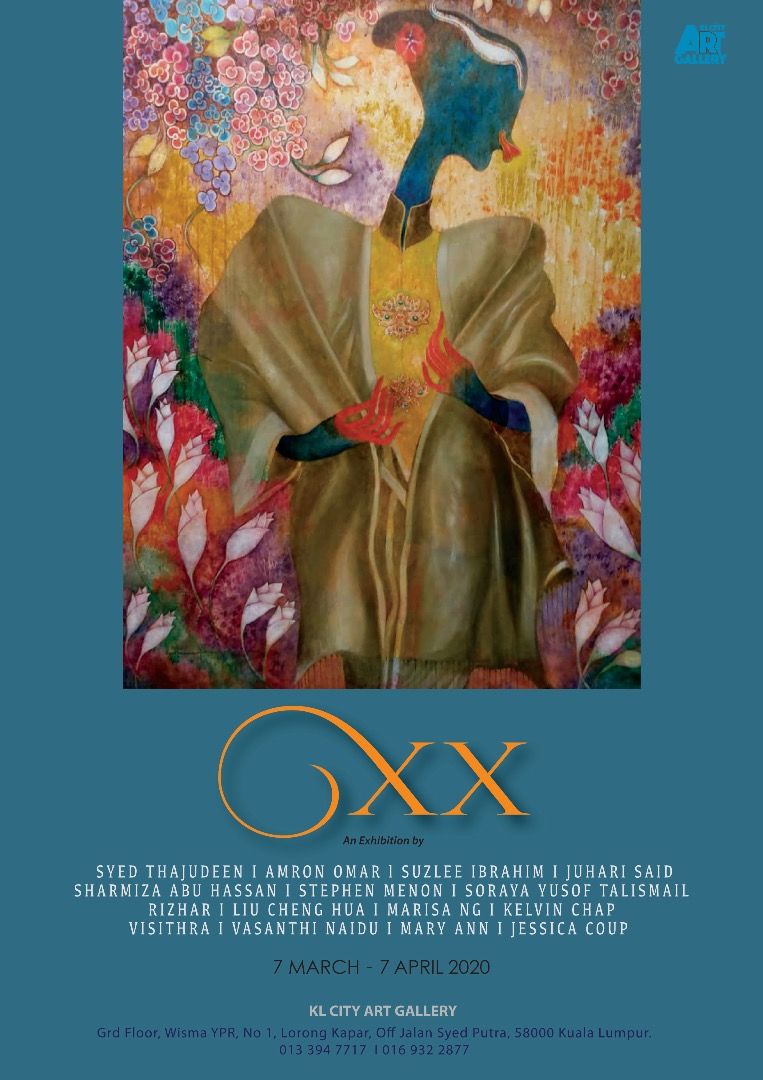 XX is an exhibition under the curation of Stephen Menon for his Art Voice Collective. The exhibition features 16 artists.
The artists are Syed Thajudeen, Amron Omar, Suzlee Ibrahim, Juhari Said, Sharmiza Abu Hassan, Stephen Menon, Soraya Yusof Talismail, Rizhar, Liu Cheng Hua, Marisa Ng, Kelvin Chap, Visithra Manikam, Vasanthi Naidu, Mary Ann, Jessica Coup, Hazrul Bakar.
XX will take place from 7 March – 7 April 2020 at the KL City Art Gallery, Wisma YPR, Seputeh. Entrance is free. Opening hours 10am – 9pm everyday.