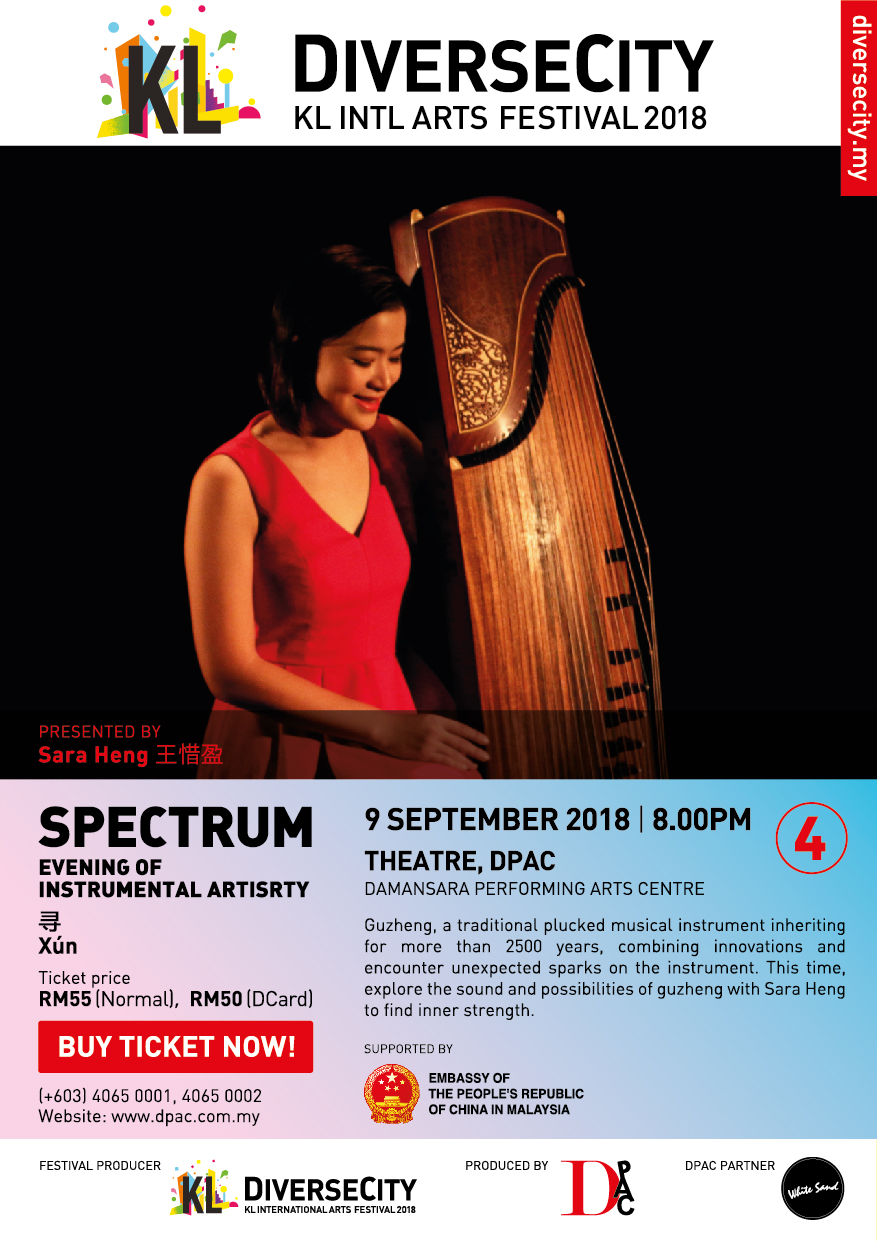 Guzheng, a traditional plucked musical instrument that inherits for more than 2500 years.
"Poor life, just to find yourself", stated the performer, Sara Heng. Do not underestimate Sara based on her age for she recently has been a "treasure" in the music industry. She is well known as the new generation of Guzheng playing with full of momentum as well as her sweet and pleasing appearance when she plays Guzheng.
Sara received a scholarship to study Guzheng Musicology at Beijing four years ago and despite her well-being, she buries a mission of inheriting Guzheng music. The sound of the Guzheng can be beautiful like the creek of spring, and sorrowful like the orchids of the valley. However, the sound of the Guzheng is changeable, depending on the mood and feeling of the people who are playing, the Guzheng is a kind of melody that makes people feel deeply intoxicated.
This coming September, we invite you to experience different sounds of Guzheng, exploring musical possibilities, and finding inner strength through Guzheng.