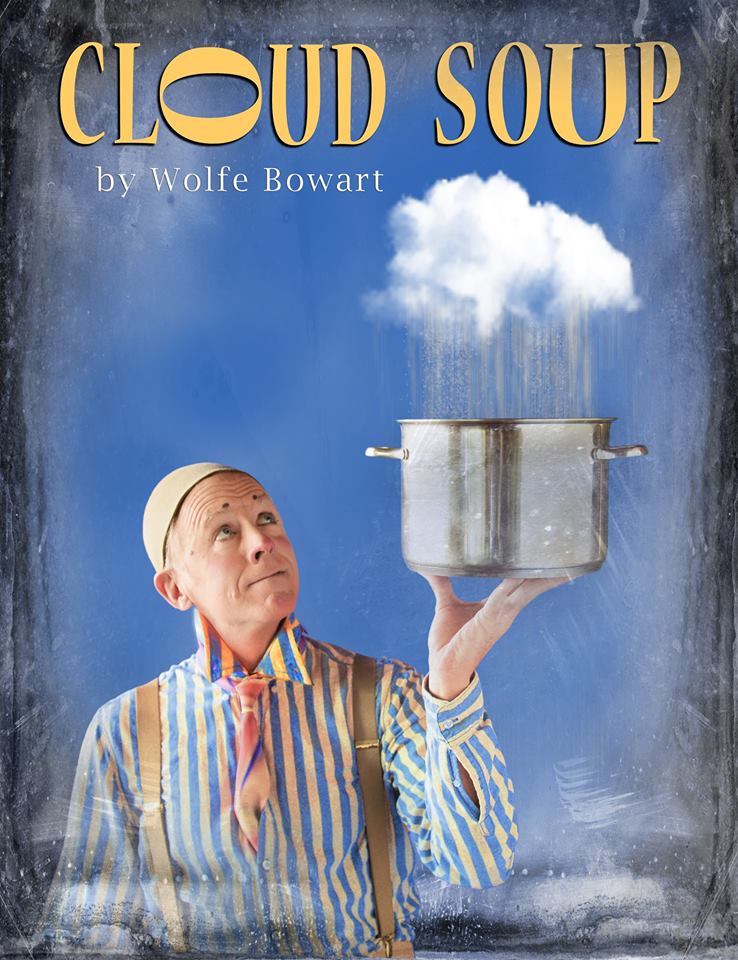 The new production from renowned physical theatre performer Wolfe Bowart, Cloud Soup tells the story of a tailor who discovers that the adventure he longs for lies at his feet – in his pile of laundry.
The tailor's humble shop becomes an undiscovered world as fabrics magically morph, found objects transform into curious beings and puffs of steam remind us of a time when we saw faces in the clouds.
Wear mismatched socks, put your shoes on the wrong feet, turn your shirt inside out and you'll be perfectly dressed for Cloud Soup.
Wolfe Bowart has enchanted audiences in 22 countries around the world with his family-friendly physical theatre productions that are heartwarming, hilarious and thought-provoking.
Bowart's award-winning LaLaLuna, Letter's End (both previously at KLIAF) and The Man the Sea Saw have received international critical and public acclaim.
His latest creation, Cloud Soup, marks his most intimate work to date.
Event Dates
Show Times
Venue
Website