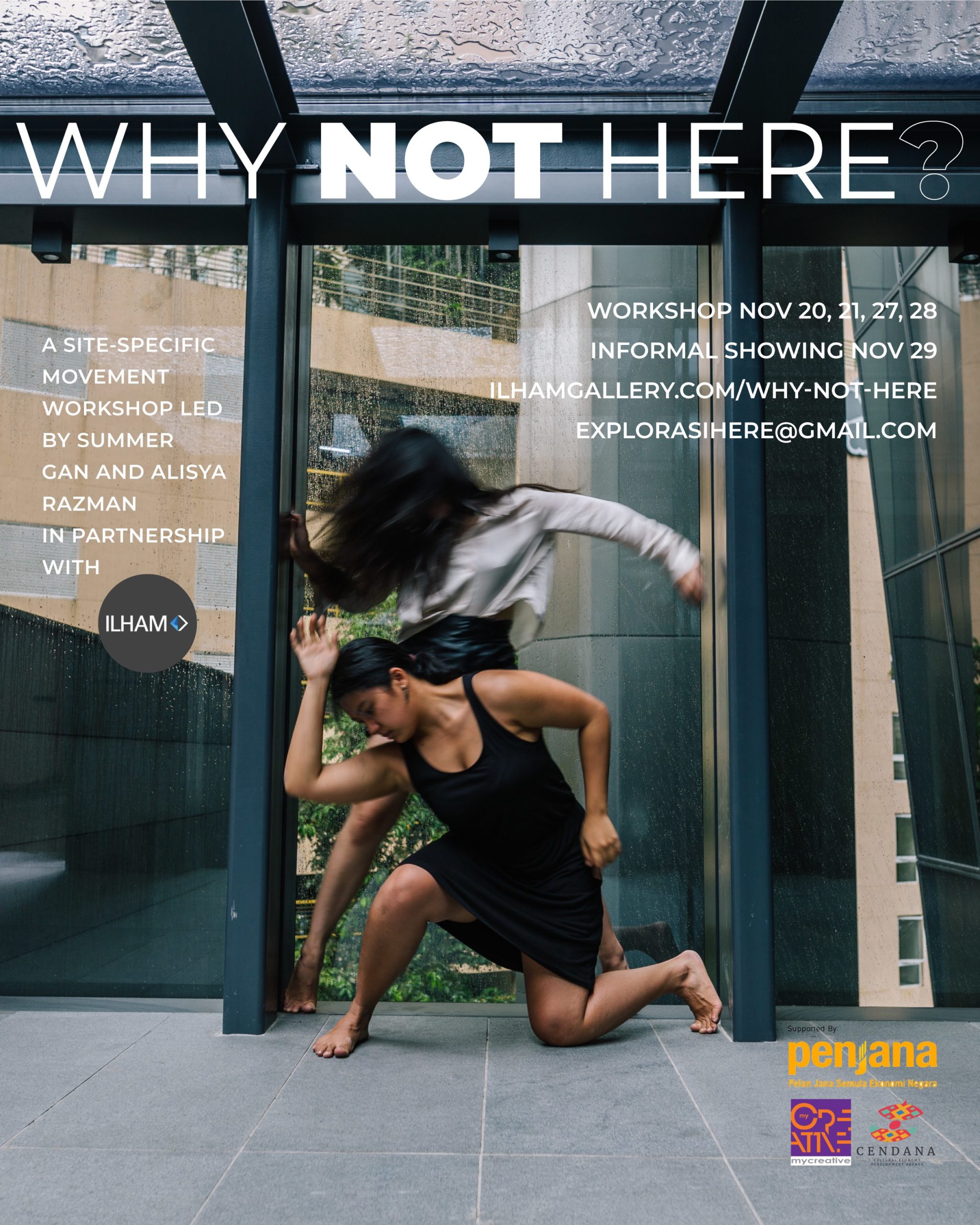 WHY NOT HERE? is a site-specific movement workshop that invites inquisitive movers and shakers to unleash their imagination in an open and inclusive space. They will be guided through a series of movement tasks and exercises that relate inhabitants to each other and the space they inhabit.
WHY NOT HERE? at ILHAM Gallery will immerse itself in the unique architecture, sculptures of ILHAM Gallery, and themes from the current exhibit, Bayangnya Itu Timbul Tenggelam , to contrast the staying power of visual art with the transient state of live performance. Through this creative play, participants can expect to engage in a socially distanced environment where community, collaboration, and discussion are embraced.
Workshop details: This workshop will take place over two weekends and will be limited to 12 participants. Full commitment is required.
Dates & Time:
20-21 Nov 2020 (Fri & Sat): 3-6pm and 2-5pm respectively.
27-28 Nov 2020 (Fri & Sat): 3-6pm and 2-5pm respectively.
Informal Showing:
29 Nov 2020 (Sun): 11am-2pm (to be confirmed)
Price: Rm300*
*financial assistance available