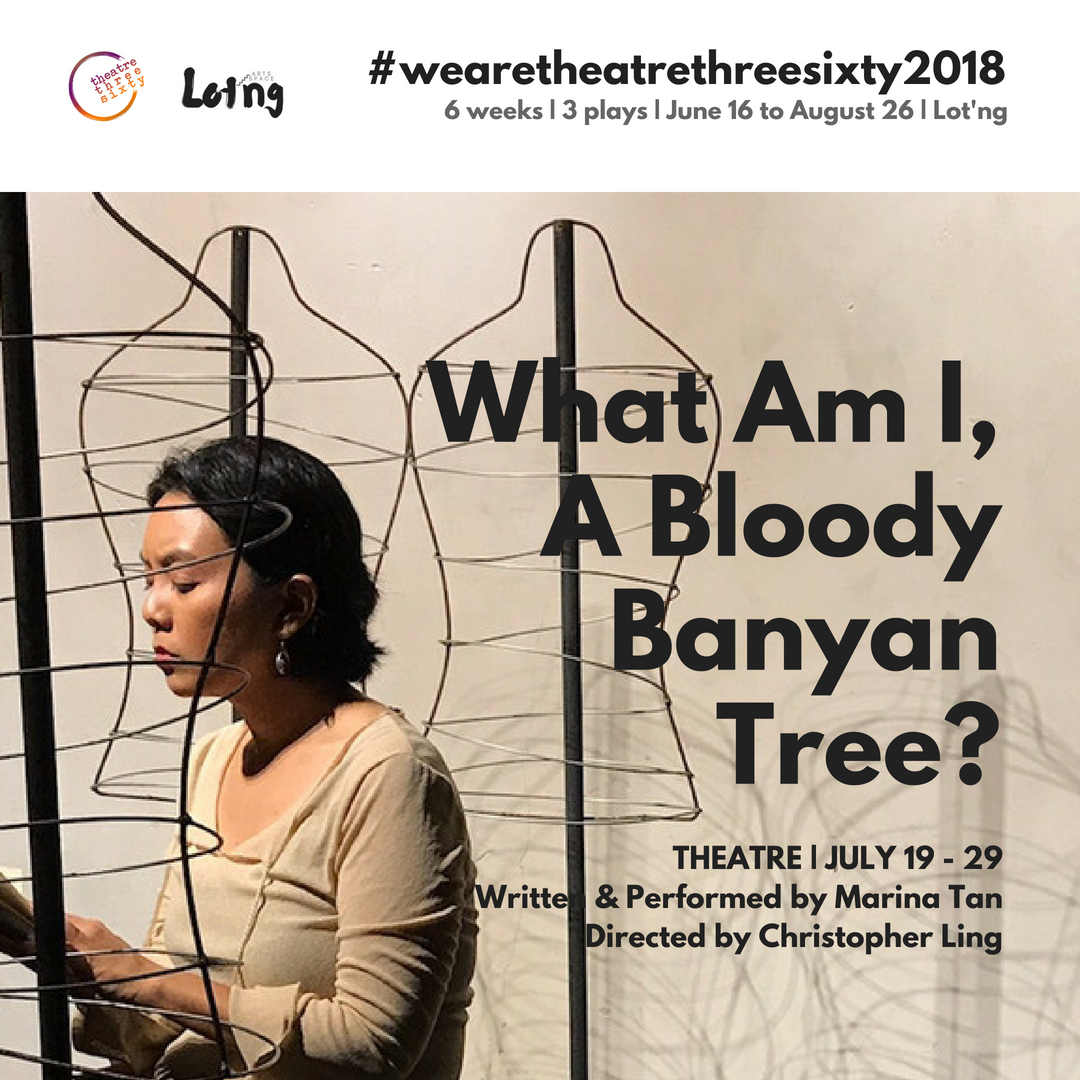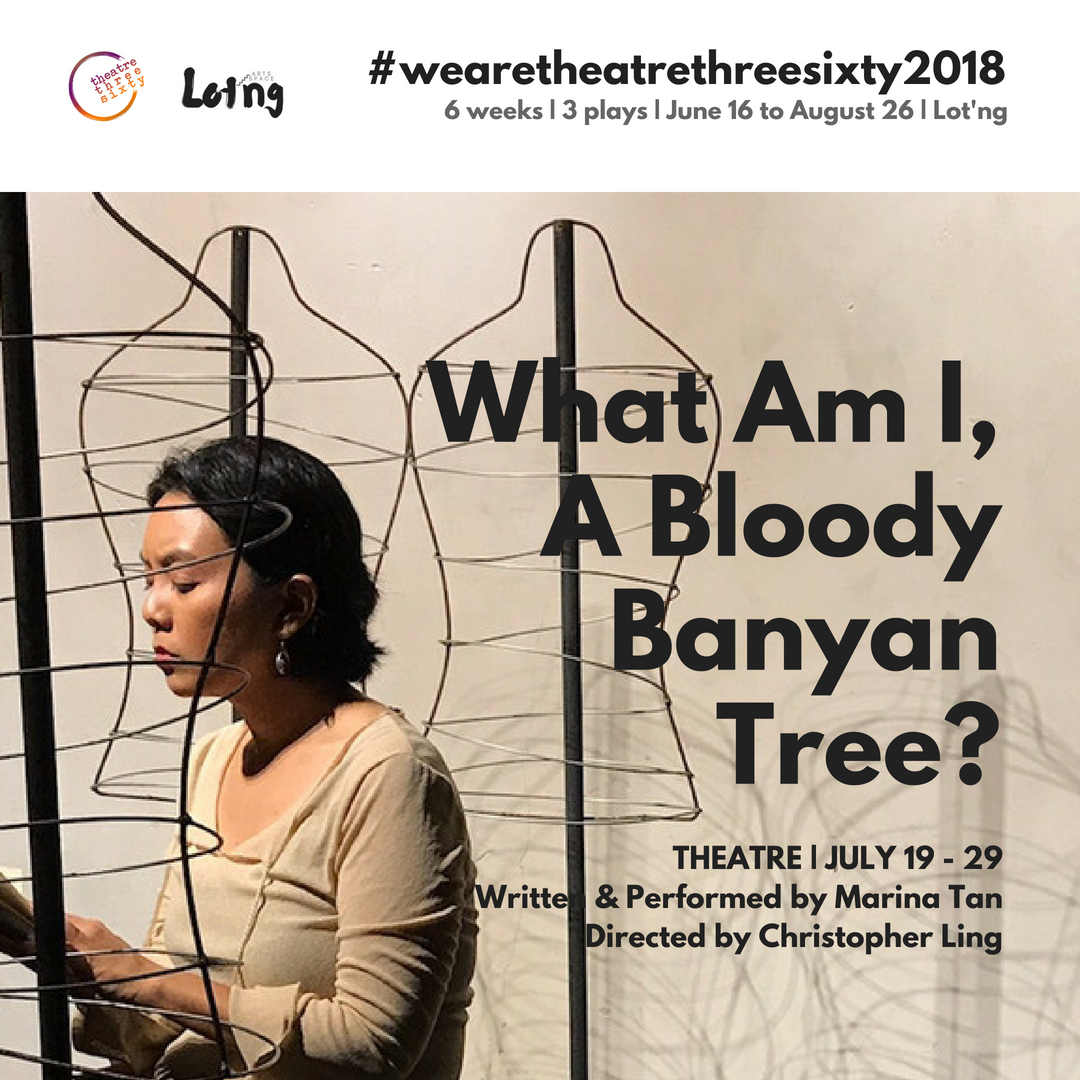 WHAT AM I, A BLOODY BANYAN TREE?
Theatre:
WHAT AM I, A BLOODY BANYAN TREE?
Presented by theatrethreesixty
in English, Bahasa Malaysia and Hokkien
Written and performed by Marina Tan
Directed by Christopher Ling
Soundscape designed by Harits Agustin
#watts2018banyantree
A teacher struggles with her beliefs when characters from the past and the future collide with the realities of the present in this story of meaning, identity and human worth. Her eyes wide shut, her desperation at a peak, Teacher Mimi digs even deeper and harder than before! Will she learn something by encountering these diverse women from the past? Who is the mysterious character who bursts her bubble? Can she find hope again, in the midst of poignant, darkly humorous futility and despair? What's up with the tree? Join Mimi on this quest she doesn't know she's on.
Thu, 19 - Sat, 21 July and Tue, 24 - Sat, 28 July @ 8.45pm, Matinees: Sun, 22 & 29 July @ 3pm | Lot'ng | Tickets: RM43, RM33 (Concs), RM33 (Flat rate for Tuesday and Wednesday midweek performances)
FB event page: https://www.facebook.com/events/1963908527232974/
Box Office Opens
From 19th July 2018 to 29th July 2018
Performance Date & Time
19 th July (Thu) 8:45 pm
20 th July (Fri) 8:45 pm
21 st July (Sat) 8:45 pm
22 nd July (Sun) 3:00 pm
24 th July (Tue) 8:45 pm
25 th July (Wed) 8:45 pm
26 th July (Thu) 8:45 pm
27 th July (Fri) 8:45 pm
28 th July (Sat) 8:45 pm
29 th July (Sun) 3:00 pm

Venue
Lot'ng Arts Space
WEBSITE
https://www.facebook.com/upstairsatlotng/
For enquiries:
Nandang Tutiman Abdul Rahman
Tel: 0193297307
Email: info@theatrethreesixty.com
Other Events You May Like
GETTING THERE