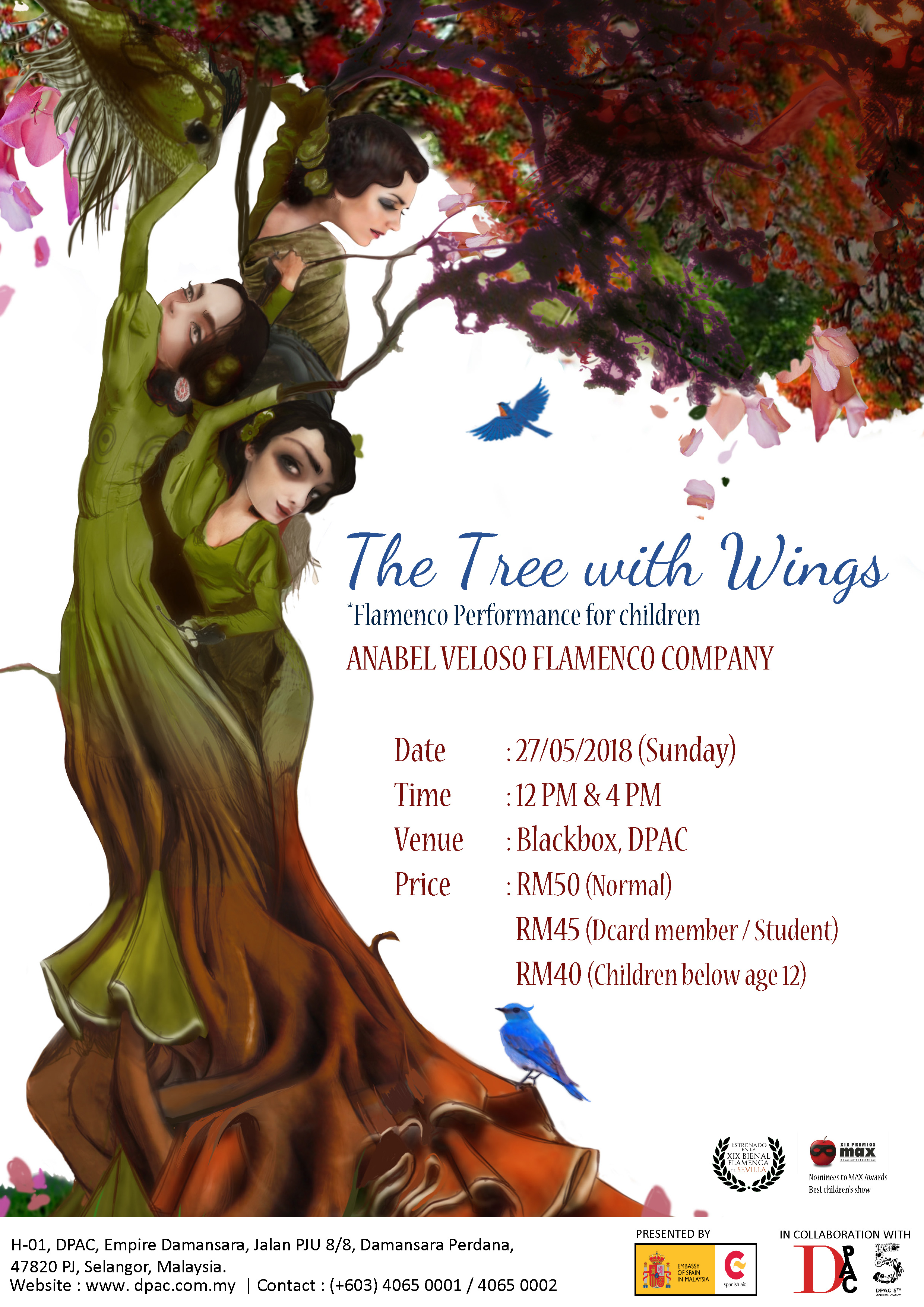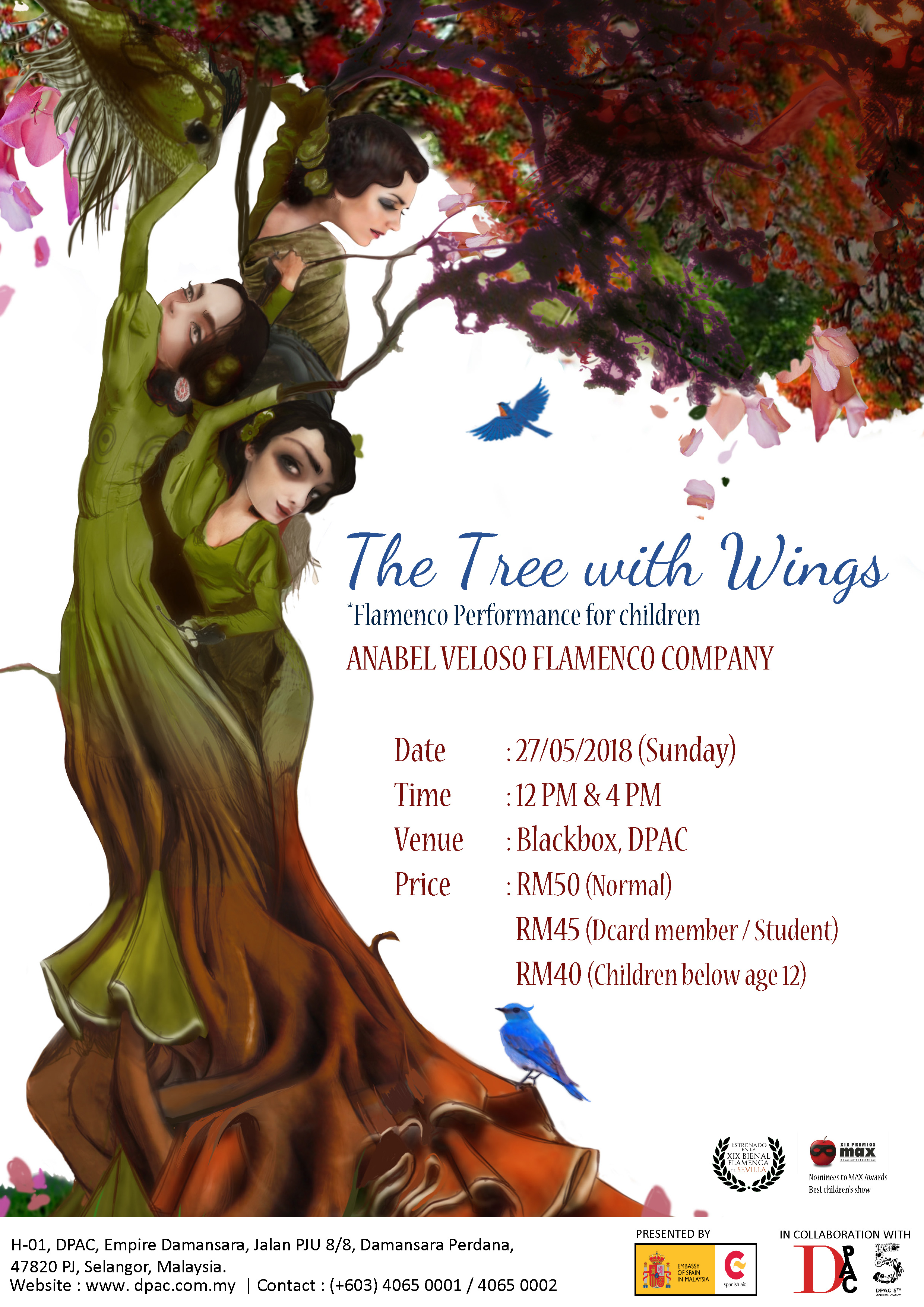 The Tree with Wings
The Embassy of Spain in Malaysia together with the Damansara Performing Arts Centre (DPAC) has the pleasure to jointly present the show: "The tree with wings" by the Anabel Veloso Flamenco Company. This show is a fantastic opportunity for children to experience the traditional Spanish art of flamenco, which has achieved worldwide renown, being declared as part of humanities intangible cultural heritage by UNESCO.
The Anabel Veloso Flamenco Company, a renowned Spanish group, will be in charge of bringing "The tree with wings" to the Malaysian public for the first time. "The tree with wings" brings this traditional spectacle of music and dance to children (From 0 to 12 years old), giving them their first experience with flamenco. The show first premiered in 2016, during the last Flamenco Bienal of Seville, the most representative Flamenco event worldwide, to great acclaim, and has been nominated to multiple awards. The show aims to incite children curiosity not only with Flamenco, but also in music and dance in general, with a very visual, colorful, rhythmic, and delicate performance.
Box Office Opens
From 27th May 2018 to 27th May 2018
Performance Date & Time
27 th May (Sun) 12:00 pm
27 th May (Sun) 4:00 pm

Venue
H-01, DPAC, Empire Damansara, Jalan PJU 8/8, Damansara Perdana, 47820 Petaling Jaya, Selangor, Malaysia.
WEBSITE
For enquiries:
DPAC
Tel: 0340650001
Email: damansara.dpac@gmail.com
Other Events You May Like
GETTING THERE