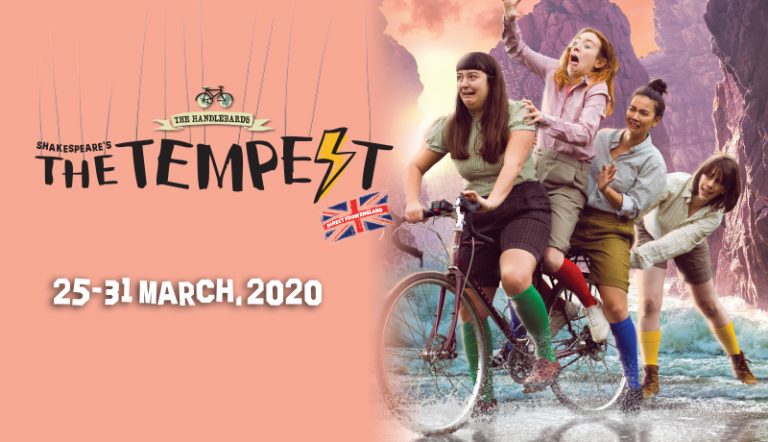 We are such stuff as dreams are made on, and our little life is rounded with a sleep.(Act IV Sc 1)
A shipwreck washes the court of Milan up onto a mysterious desert island, inhabited by magicians, sprites and monsters, where nothing is as it seems… The Handlebards' all-female troupe present their latest riotous bicycle-powered production, filled with magic, musicality and Shakespearean mayhem!
Content Advisory: 12 years and above. Show duration about 90 mins.