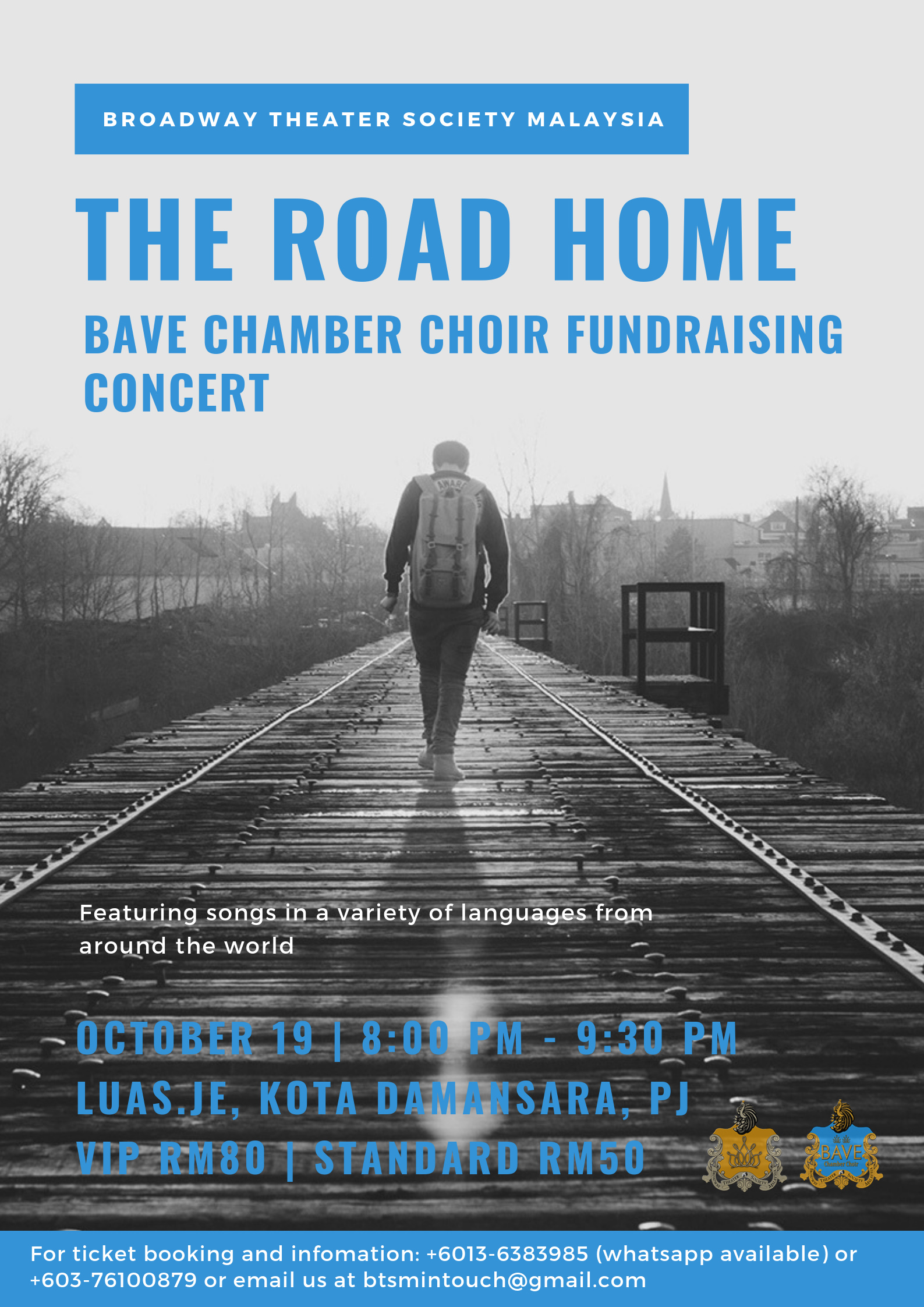 This October, BTSM presents you with our BAVE Chamber Concert – The Road Home.
This Concert will be a fundraising event for BAVE Chamber Choir's trip to Czech Europe in 2020. They will be the first and only choir representing Malaysia and Asia in the Czech International Choir Festival 2020. Help us make our trip come true!
The concert will feature songs in a variety of languages from around the world. Sit back, relax and enjoy!
This choir recently recorded and performed for the recent Axiata Celcom "Getaran Pertama" Short Film, and has been reviewed as the best rendition of Negaraku you have ever heard! Come and see them LIVE in action!