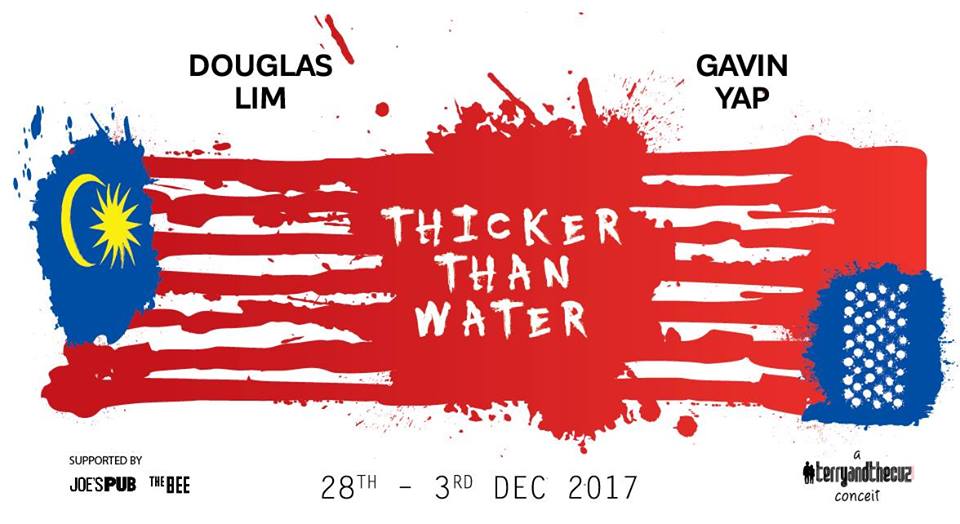 In countries all over the world, very different people share the same dream: The American Dream. They don't just want to live like Americans: they want to BE AMERICAN.
After decades of absorbing American pop culture, two Malaysian screenwriters set out to write the perfect American film but which is it? The liberal-arthouse-movie which America needs or the white-saviour-summer-action blockbuster movie which it wants?
Low on sleep, high on caffeine and short on time, these two dreamers must find common ground quickly if they are to achieve their pursuit of identity, fame and fortune.
Can these two Malaysians convince America that they are more American than apple pie? It's go time! Take me out to the ball game and bring the rain! USA! USA! USA!
Starring Douglas Lim and Gavin Yap.
ADMISSION:
RM125 per ticket includes F&B
RM105 per tickets includes 1 drink
Choice of:
– chicken pizza set w/soft drink (RM125.00)
– seafood pasta set w/soft drink (RM125.00)
– vegetarian set w/soft drink (RM125.00)
– 1 beer/wine or soft drink (RM105.00)
Thicker Than Water will premiere at Joe's Pub, The Public Theater, New York City in May 2018. This version in Kuala Lumpur will be part of a month long creative development culminating with 8 showings where audiences will be invited to give their feedback after each show.
Genre: Comedy (theatre)