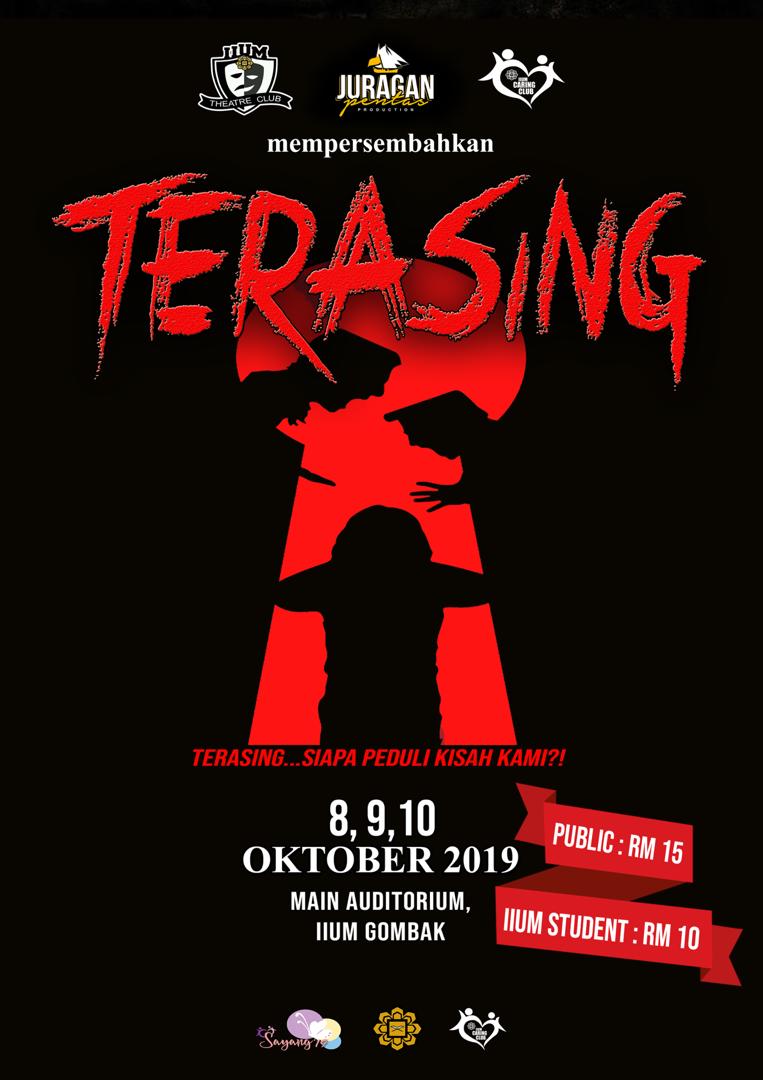 Caring Club IIUM presents TERSASING.
This theater performance is about a problematic family where their father is a drug addict and their mother is the sole  breadwinner for their family. Rania and her sister are the victims of this problematic family.
This theater production will welcome orphans to enjoy the theater and raise funds for them. This theater is in collaboration with Juragan Pentas (JP), one of the theater clubs in IIUM.
Tickets are RM 10 for IIUM students and RM 15.00 for the public.