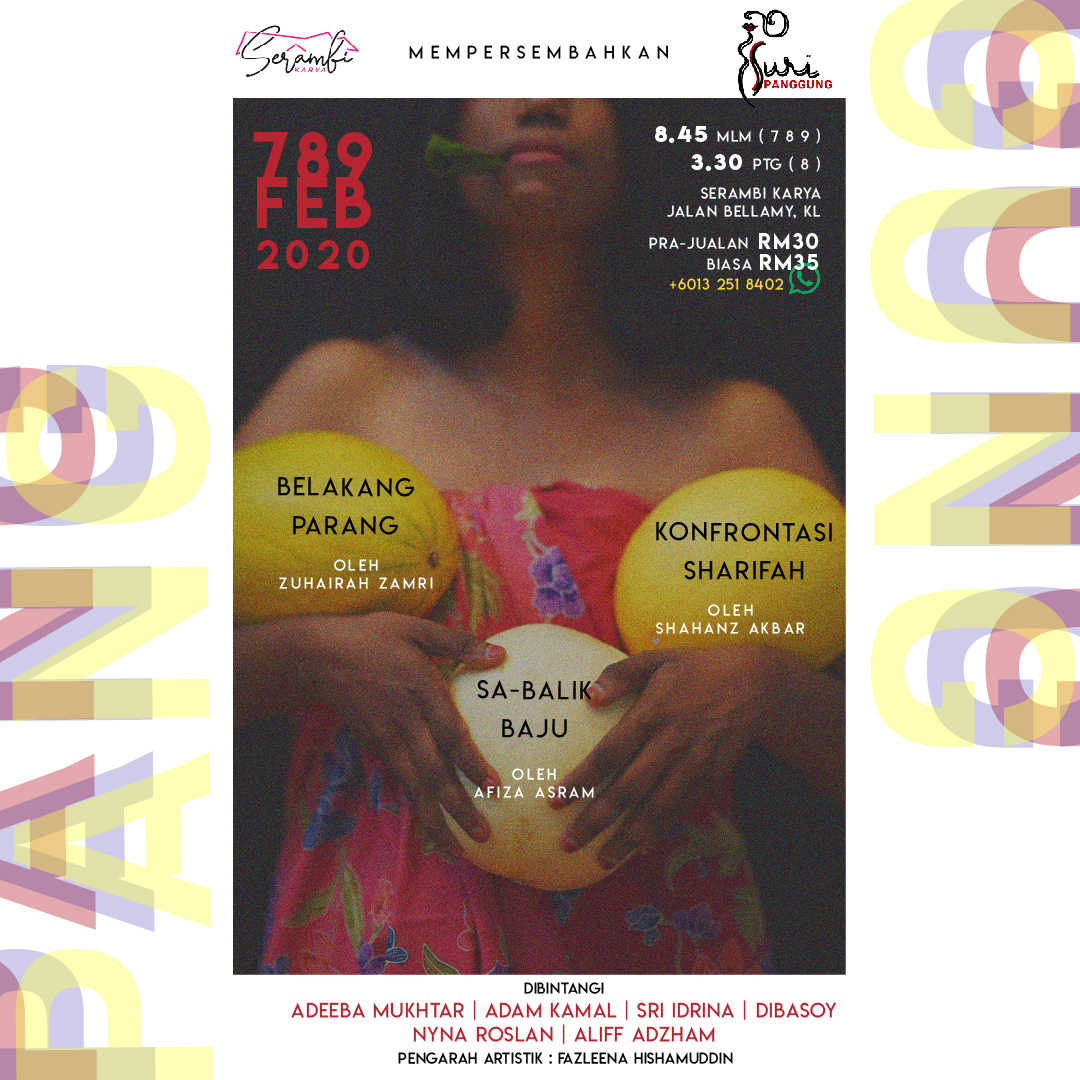 It is aimed to celebrate women and their untold experiences; Suri Panggung Vol 1 is presented to let female directors and scriptwriters share their stories in a compilation of three plays. The three plays; Belakang Parang, Konfrontasi Sharifah and Sa-Balik Baju are going to be staged by a group of passionate people whose living in and currently handling women issues in their everyday lives.
Pre-sale ticket is RM30 (valid until 27/1/2020). Normal ticket priced at RM35.
We wish to educate our society by raising up small, light and unpopular subject matters which are bomb-like issues in women's adventures. All the truth, bitter and sweet are to be shared, celebrated and understood together. Let's explore the quiet area of ​​women!