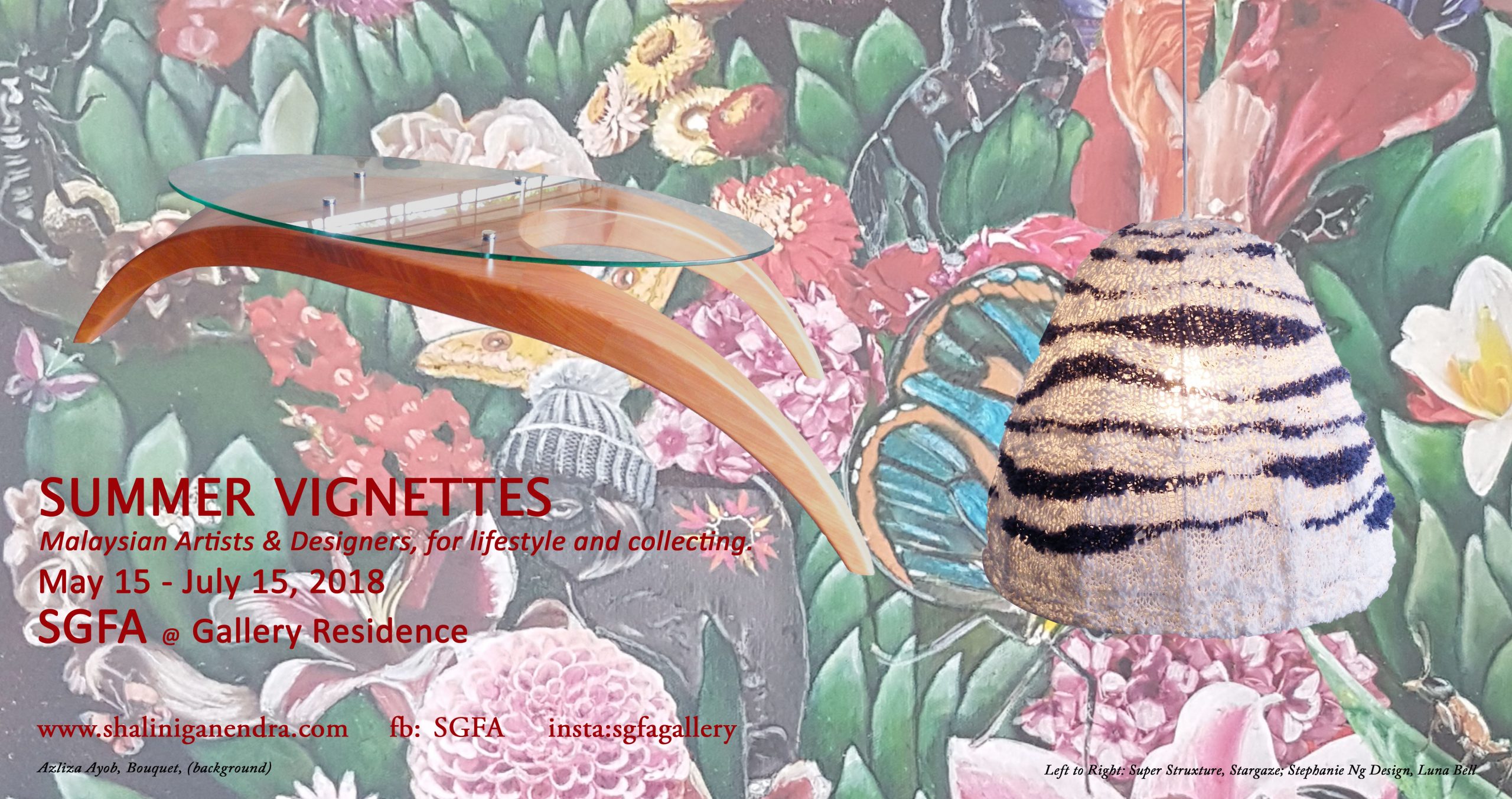 SGFA @ GALLERY RESIDENCE hosts The Summer Vignettes 2018 (SVE) , featuring a selection of dynamic Malaysian artists and designers.
Established and emerging Malaysian artists, includes Haris Abadi, Azliza Ayob, Al-Khuzairie Ali, Shaq Koyok, Zac Lee, Zulkifli Lee, Kim Ng, Zelin Seah, Elias Yamani Bin Ismail, and new comer, VinSze Yong, (recently returned from UK graduate art study) – present exciting works in a mixture of mediums (print, canvas, wall sculpture and ceramic).
SVE will also feature works by Malaysian design firms Super Struxture, SND and The Green Carpenter – super lighting structures, elegant feasting ware and funky furniture design.
SGFA's Summer Vignettes show Malaysia's dynamic creative art practises coming together to celebrate quality lifestyle.
All welcome to experience a wide range of aesthetic, for lifestyle development, at collectable pricing.
We also launch the new Shalini Ganendra Fine Art Advisory site on www.shaliniganendra.com.
SGFA celebrates 20 years this year and aim to continue delivery of Quality Distinction.
SGFA Advisory @ Gallery Residence.
Tues – Sat: 11am – 6pm. Free admission.
8 Lorong 16/7B, Section 16 PJ
www.shaliniganendra.com E: [email protected] FB: SGFA Insta: sgfagallery