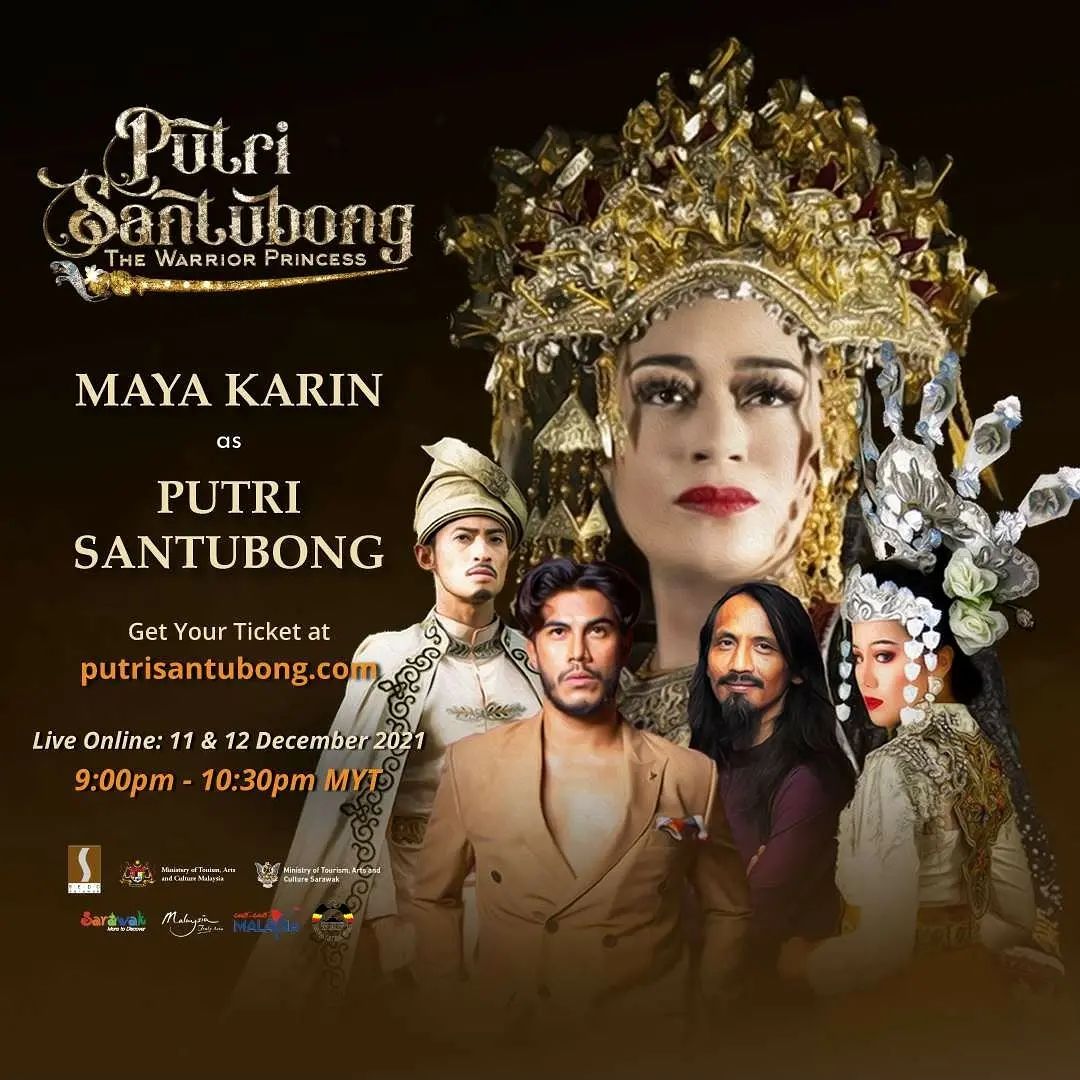 Putri Santubong Musical Drama, "The Warrior Princess" where legend comes to life. By using the latest technology of 3D content mapping, the musical is set against the backdrop illustration of the legendary Santubong mountain. This masterpiece tells an enthralling epic story of unrequited love, passion, sacrifice and redemption and it reveals storytelling through a rich tapestry of songs and dances that has not been seen for centuries.
Starred by Maya Karin as Putri Santubong, Azrel Ismail, Soffi Jikan, Dewi Seriestha and Anding Indrawani.
Watch it from the comfort of your home or anywhere in the world! Virtual at its best and bring us closer!
– Live Streaming on 11 & 12 Dec 2021
– Showtime will be 9.00pm to 10.30pm MYT (UTC/GMT + 8 hours)
– RM20.00 per ticket for each viewing
– Official Website: https://putrisantubong.com/
– Purchase Ticket: https://putrisantubong.com/ticket-pass/
Note:
– One ticket pass is only valid per view, either on 11th or 12th of Dec 2021.
– Once you purchase the online ticket pass, you will receive an email with the Link to watch the show, or alternatively to login to our website to have the link.
Don't miss out on this chance and experience "Putri Santubong" like never before on a virtual stage!