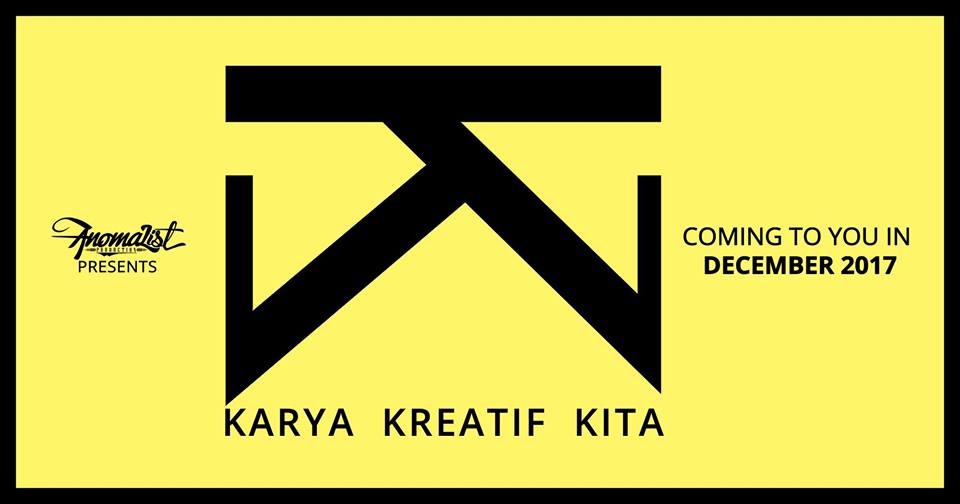 PROJEK K3 (Karya Kreatif Kita) is an initiative by Anomalist Production to groom young artists, especially playwrights and directors in our theatre scene in Malaysia.
This year, we gathered six passionate artists who will be participating in our 13 weeks intensive training focusing on playwriting, directing & acting. The Artists will then have a showcase at the end of this project, to present their new original plays that was written during the training.
+++
MENTOR
Khairi Anwar
THE ARTISTS
Azmi Hud
RIhdwan Malik
Nyna Roslan
Ayda Hussin
Mustari Dahlan
Farhan Aripin
+++
THE PLAYS
~tbc~
(We are entering the final stage of Scriptwriting phase. The plays will be announced soon!)
+++
SUPPORTED BY THEATRETHREESIXTY
Anomalist Production would like to thank theatrethreesixty for the tremendous support towards PROJEK K3. TheatreThreeSixty generously provided us their very own space, Lot'ng in Taipan, for us to conduct our workshops and rehearsals. Our upcoming showcase will also be held in Lot'ng.
GUEST MENTORS
We would like to extend our gratitude to the following guest mentors for their time and knowledge.
Khairunazwan Rodzy
Christopher Ling
Fasyali Fadzly
Esther Liew
Meng Kheng Tan
Nabil Zakaria
SPECIAL THANKS to
Nandang Abdul Rahman
Tarrant Kwok
Kelvin Wong
Fay Rhatmanee
TheatreSauce
Lot'ng, Taipan
TICKET
RM35 (Public)
RM25 (Student, Senior Citizen & Disabled)
Any enquiries on the whole project, show or ticketing, please do reach us through email at [email protected], or contact 012-5903830.
+++
More details to come, so stay tuned! Do follow Anomalist's social media platforms (Anomalist Production) for more updates!
#ProjekK3
#K32017
#AnomalistProduction
#SeniUntukSemua
#IniTeaterKita