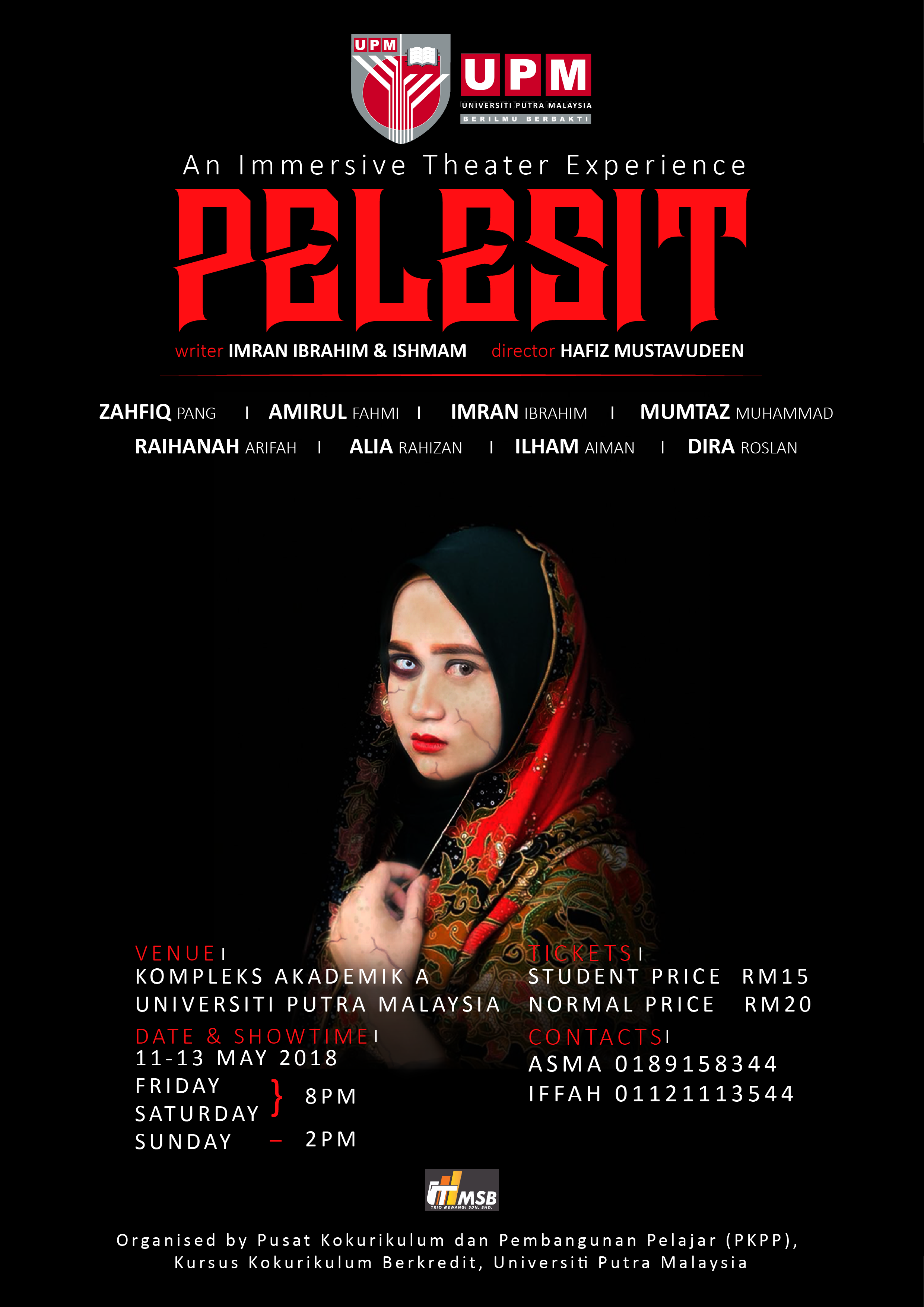 "Pelesit tu kan hantu! Diorang ni bukan hantu, diorang ni kawan kita!"
Indulge yourself in the newest immersive theatrical performance in town as you follow the story of a play within a play………gone wrong.
All Amirul and his fellow casts and crews want is to perform their play without knowing a virus infection lurking around their rehearsals, stealing the life of their friends one by one. They are trapped for hours  and begin losing faith towards each other. However, fate has another plan for them. This is a blood-and-gut story about friendship, teamwork, love, brotherhood, and most important of all, survival.
The ultimate question remains, who would remain alive in the end? Who will trust you ?  Will you survive and be one of them? Come and join us to PELESIT and experience a tragedy that you will never find anywhere.
WARNING: Audience is required to wear comfortable shoes as the performance involves mild movements. Pregnant ladies, people fear of blood, and people who suffer from heart attack are not advisable to participate as audience. 
Ticket Price
Normal: RM20
Student: RM15
Don't forget to follow our social media platforms below for updates, flash sales and more!
#Pelesit
#ComingSoon
#May2018
#UPM
#TeaterMalaysia2018
#TeaterMalaysia
#WeAreMalaysianMade