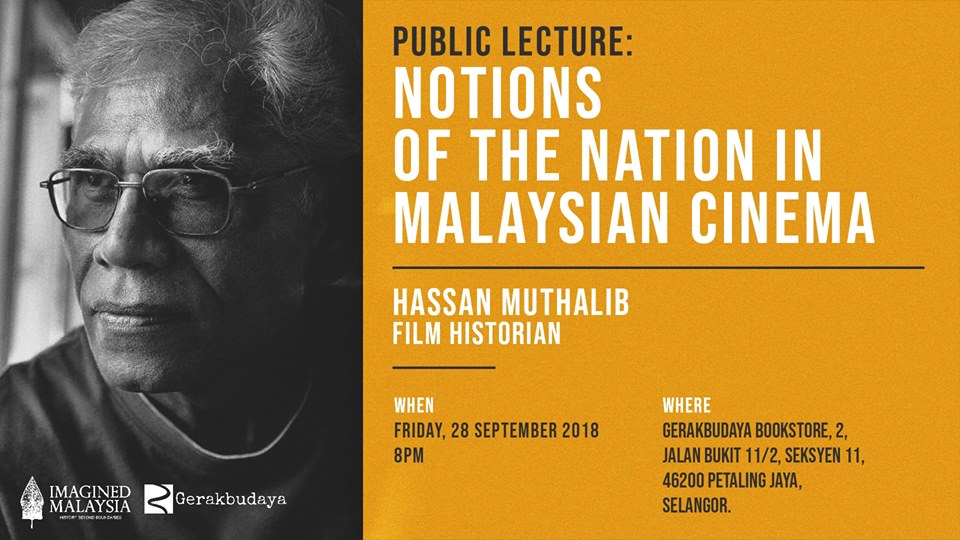 Notions of the Nation in Malaysian Cinema –

To conclude our "Filming Merdeka" series, film historian Hassan Muthalib will speak on the origins of Malaysian cinema and how it developed in a period of colonial rule and finally explore if any, notions of nationalism have appeared on screen over the last six decades.

Hassan Abd. Muthalib is a historian, writer and filmmaker who has been active in the local film industry for 50 years. He directed the popular animated Sang Kancil series & the first Malaysian animated feature film, Silat Legenda (1995).

A prolific writer, he has written extensively on Malaysian cinema including two books "Malaysian Cinema in a Bottle" and "From Mouse Deer to Mouse: 70 Years of Malaysian Animation".

His research papers on early Malaysian cinema have appeared in various international publications. He is officially recognized as the Father of Malaysian Animation and was among the recipient of the 2018 Merdeka Award.

In conjunction with the month of Merdeka, Imagined Malaysia will be hosting a series of film screenings exploring the themes of independence, national belonging and decolonisation.

'Filming Merdeka' challenges the idea that 'history'—with its objective narration of facts—should remain the dominant mode of commemorating independence. Can the fictional format of the cinema create unique spaces and vantage point to re-look and rethink nationalism? How can fiction—through the genre of humour, thriller and romance—as well as the cinematic manipulation of time, help reimagine the envelope of nationalism? In short, how is independence narrated through cinema, and does the 'filmic' conditions of visualising postcolonial statehood add to the narrative of independence?

By looking closely at the genre of cinematic fiction that playfully navigates between storytelling of individuals, communities and the state, we aim to tease out the multiplicity of ways in which the ideas of national belonging are contested, de-contested and hegemonised by the embryonic powers of the postcolonial state.
Event Dates
Venue
Website