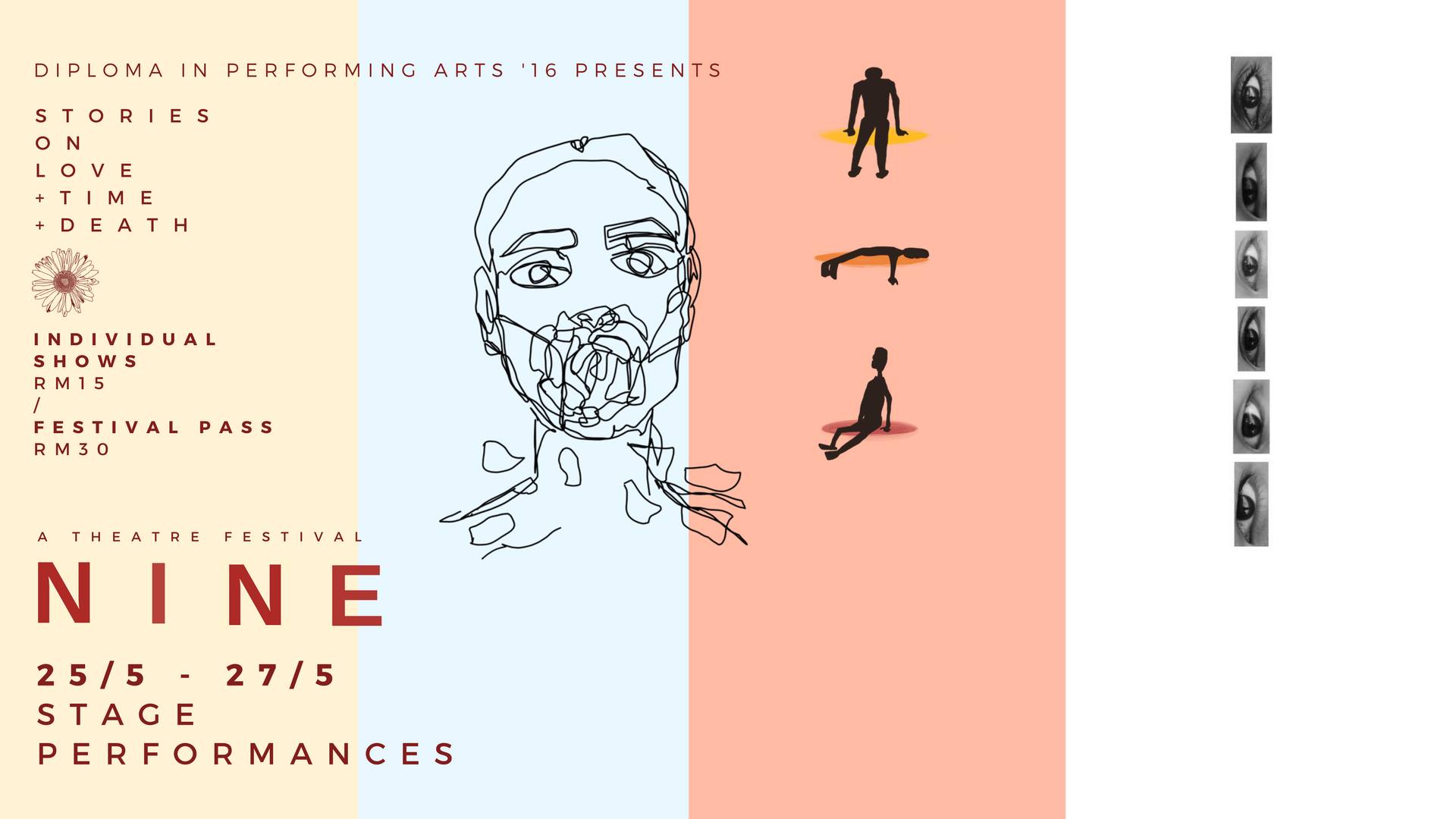 NINE Theatre Festival: Staged Performances
LOVE, DEATH & TIME. These themes are explored through a variety methods and shaped into three pieces waiting to be seen.
PERFORMANCE BREAKDOWN:
WHEN LOVE DIES
Be entranced, be amazed. In a piece where actions are louder than words. Let motions rule your emotions as we explore the loss of love to hope that you will lose your mind.
S I X
WHEN MY FATHER DIED , I WAS TOLD TO LIGHT A CAMPHOR ON A BRASS PLATE AND CIRCLE IT THRICE IN FRONT OF HIS PHOTOGRAPH FOR A MONTH . S I X IS AN EXPERIMENTAL DEVISED PERFORMANCE EXPLORING THICK FUMES OF SECONDS CREEPING AT A FUNERAL CONTRASTED WITH THE INCESSANCE OF LIFE .
KAWANS
4,4,4. Die, die, die. Mati, mati, mati.
TICKETS
Individual Shows: RM 15
Festival Pass: RM 30
Do check out other events that are also happening during the festival:
https://www.facebook.com/events/1395577287215075/
(Site-Specific Installations)
https://www.facebook.com/events/524094937985329/
(Staged Readings)