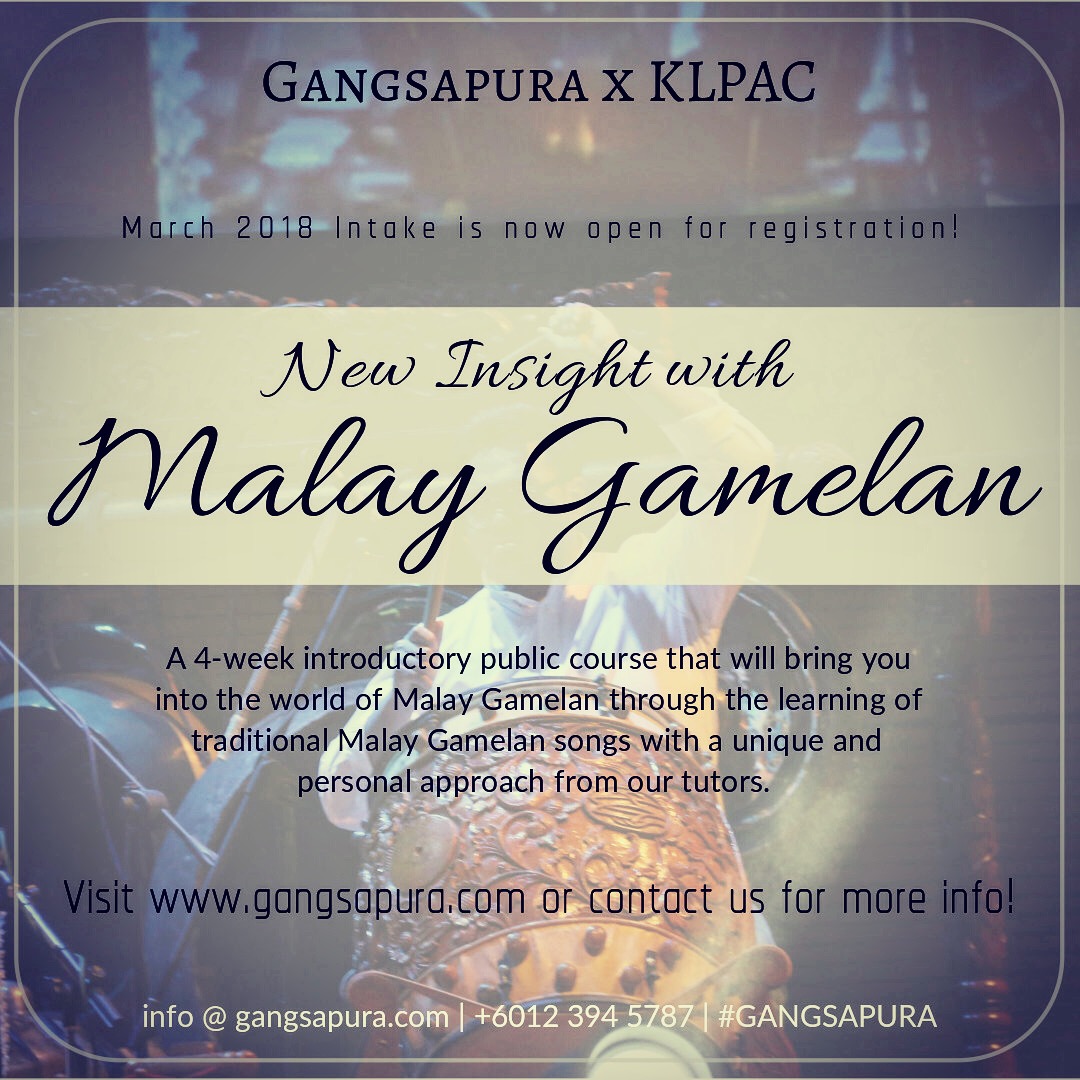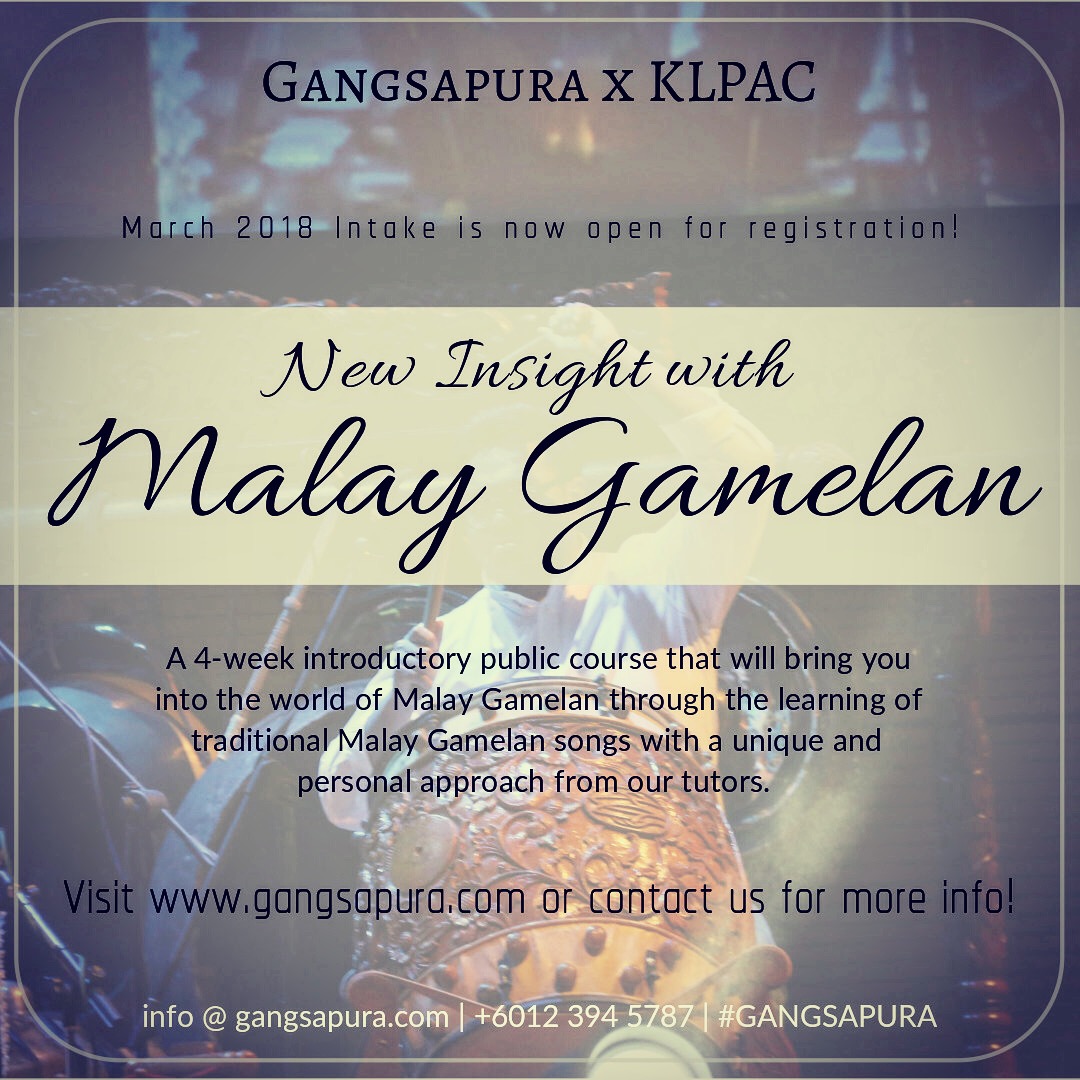 New Insight With Malay Gamelan
Since it was brought into Tanah Melayu from Riau-Lingga in the early 19th century until it was re-discovered in 1967 under "Istana Kolam" (Terengganu Palace), Malay Gamelan has been a great asset and treasure to our cultural discovery. Since then, the ongoing studies have led to the more development and growth in our journey of learning our own long-lost traditional arts culture & heritage.
This class is a 4-week introductory beginner course that will bring you into the world of Malay Gamelan through the learning of traditional Malay Gamelan songs with a unique and personal approach from our tutor, Teuku Umar Ilany for you to experience the wonder first-hand and travel back in time.
Event Dates
From 10th March 2018 to 31st March 2018
Venue
Jalan Strachan, Sentul West, 51100 Kuala Lumpur, Wilayah Persekutuan Kuala Lumpur, Malaysia
WEBSITE
https://www.gangsapura.com/classes
For enquiries:
Nur Diyana Nadirah
Tel: 0123945787
Email: dyanasugar@gmail.com
Other Events You May Like
GETTING THERE