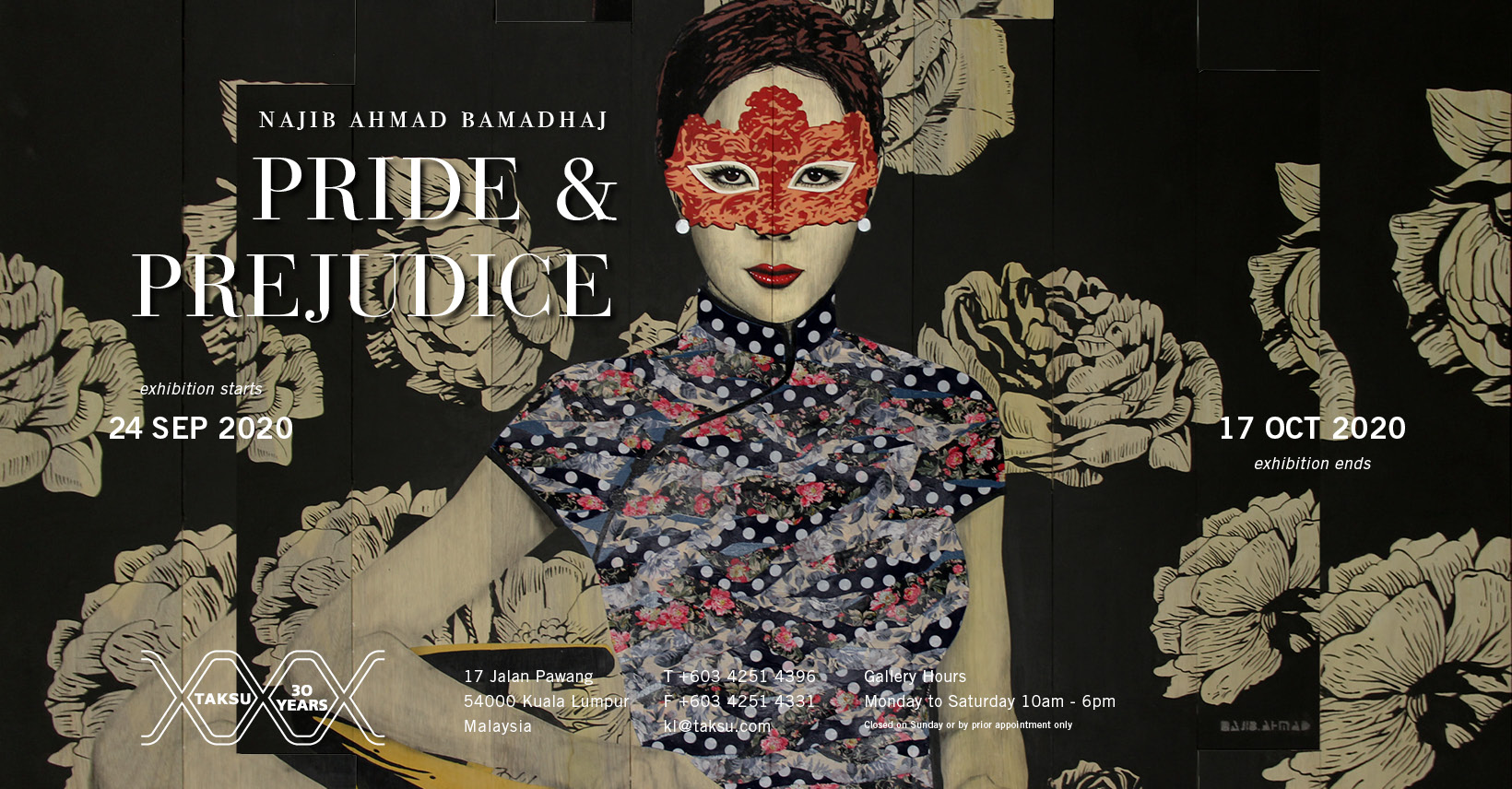 Kindly make an appointment prior to your visit by sending us an email to [email protected]
In this solo exhibition 'Pride & Prejudice', Najib was inspired by the classical novel by Jane Austen with the same title and the movie adaptation of it, he took the challenge to portrayed the characters' facial expressions & body language to his artworks, with his own twist and leave exciting thoughts, ideas, sensation and emotions in the viewer's mind. Najib is an artist based in Kuala Lumpur. In 2012, he successfully had his first solo exhibition, 'Great Migration' with TAKSU Kuala Lumpur. Najib is famous for drawing about endangered animals and animal rights. He adapts stencilling and marking techniques to visualise his feelings onto his artworks.
The 'Pride & Prejudice' art exhibition will surprise the gallery visitors with the colourful accents, picturesque surfaces and elegant finishing touches.
View exhibition e-Catalogue here: https://bit.ly/2F7tSco
#taksugalleries #taksuexhibitions #contemporaryart