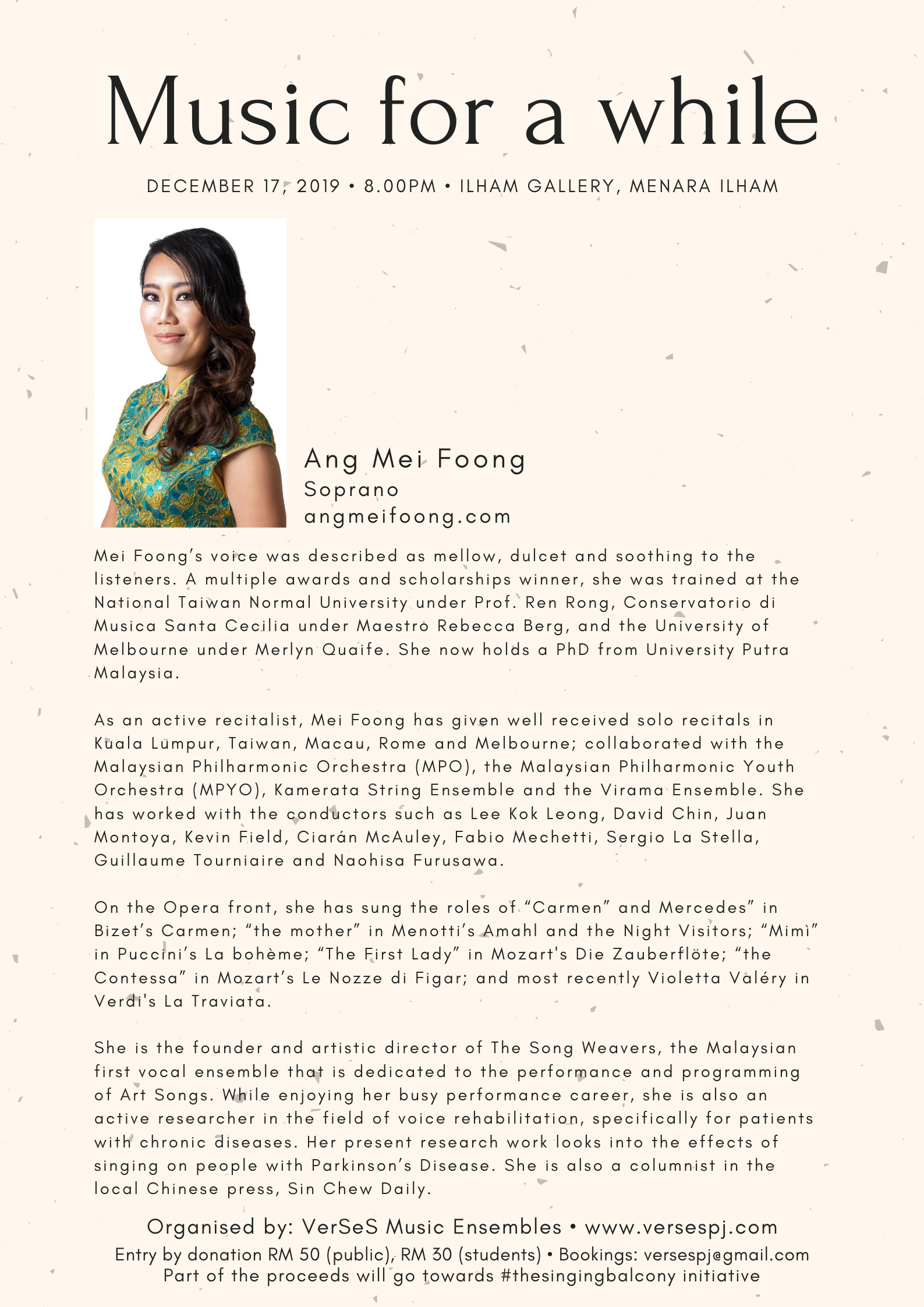 The concert entitled "Music for a while" features International Gamba soloist, Malaysian born but London based Ibrahim Aziz (ibiaziz.com) who have collaborated with distinguished personalities like soprano Dame Emma Kirkby, natural historian Sir David Attenboroughand has performed in BBC Proms and Wigmore Hall in London.
The concert will also feature the wonderful soprano Ang Mei Foong (angmeifoong.com) and local virtuoso classical guitarist YS Tang (ys-tang.com). It will be an intimate evening of music collaboration of the Gamba, the Guitar and the Soprano voice. on music by Purcell, Ortiz, Marais, Bach and more.
The concert is supported by ILHAM Gallery KL, and will be held on the 17th December 2019, 8.00pm. Entry is by donation (RM50 for working adults; RM 30 for students) with prior registration at [email protected] (due to limited seats). Part of the proceeds will go towards The Singing Balcony (https://www.thestar.com.my/lifestyle/culture/2019/01/12/the-singing-balcony-series-zhongshan-street-opera-busking , https://www.sinchew.com.my/content/content_2026932.html) outreach program by VerSeS.
Event Dates
Venue
Website
For Enquiries