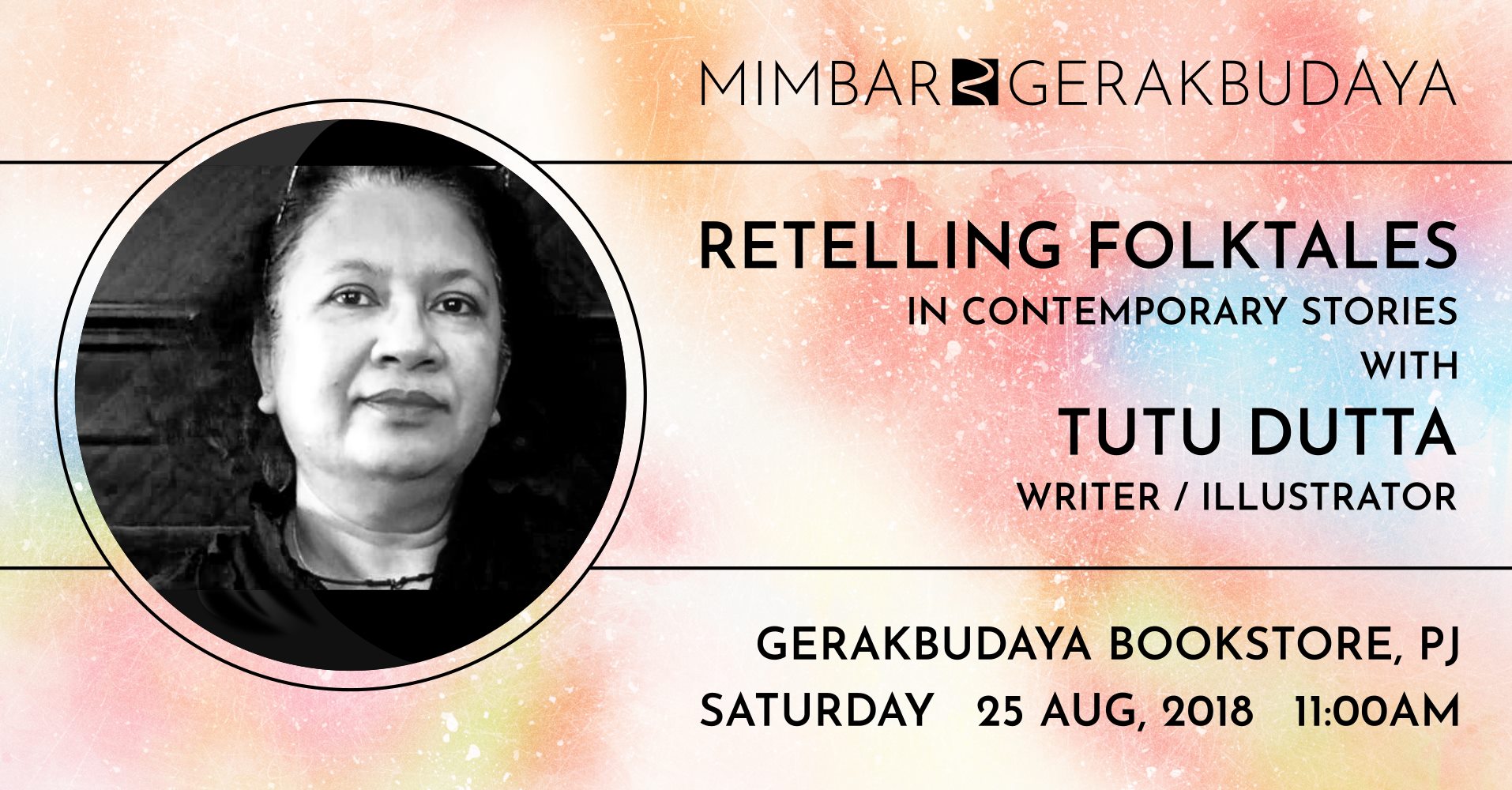 Discover how to incorporate a folktale in your original plot and turn an ancient tale into a modern story! We will analyse a few pieces of Young Adult fiction and explore four ways of using folktales in fiction.
Author of eight children's and Young Adult books, TUTU DUTTA was born in India but grew up in Malaysia. She has travelled and lived in Japan and France as a student and later in Singapore, Nigeria, and New York as the wife of a diplomat. Her lifelong interest in culture, folklore, and children's literature inspired her to research and retell the stories in "The Magic Urn and Other Timeless Tales of Malaysia" (Marshall Cavendish, 2016).
—–
To confirm your spot, please email [email protected].
Entry is FREE, so we encourage you to purchase the author's books.
Mimbar is Malay for platform. MIMBAR GERAKBUDAYA is an informal platform for scholars, writers, artists, activists, and more to share their passion. For more information, please contact 03-79541355 or [email protected].
—–
GERAKBUDAYA — 'movement of cultures' — is a publisher, community hub, and bookstore of critical and alternative perspectives and hidden histories of Southeast Asia and the wider world.
This workshop kicks off Gerakbudaya's Annual Sale and Merdeka Festival 2018. 10% to 100% off on ALL books!