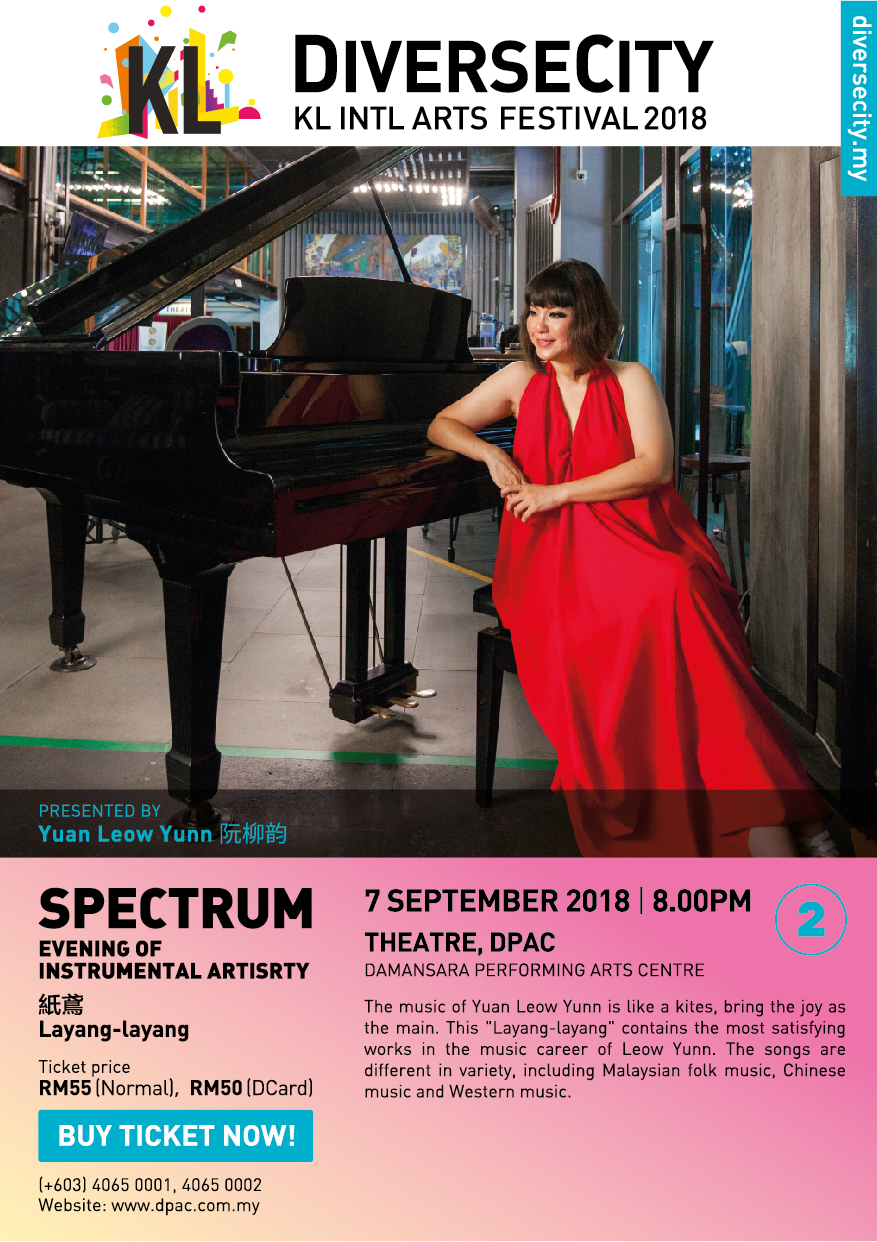 "Layang-layang" in English translates as kites, they are flying elegantly; leaving only vivid colors in the blue sky. Thus, the sky projects the mood of people while the colors describes the trajectory of music.
The music of Yuan Leow Yunn are like flying kites that bring joy. This "Layang-layang" performance consists the most satisfying works in the music career of Leow Yunn. The list of songs includes a variety of different combinations such as Malaysian folk, Chinese and Western music.
In this concert, audiences get to hear and feel the crisp sound of gamelan; the temperament of Zongruan, Guqin and Erhu; the new tunes of piano and cello. A variety of different colors that are mixed to create a lively and harmonious feast.
This musical performance insert melodies that warms the heart, lively tones, as well as being lyrical, elegant, and impressive. This will be a memorable experience for all audiences.