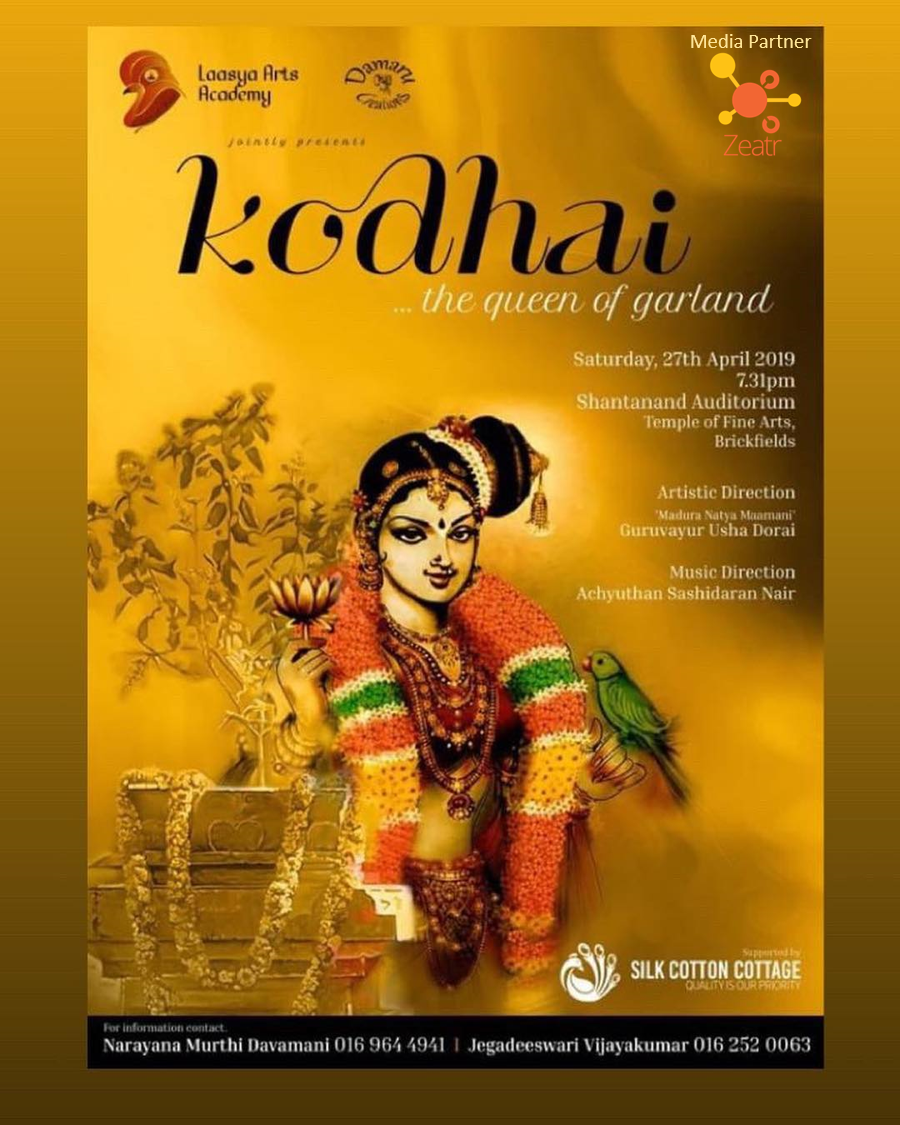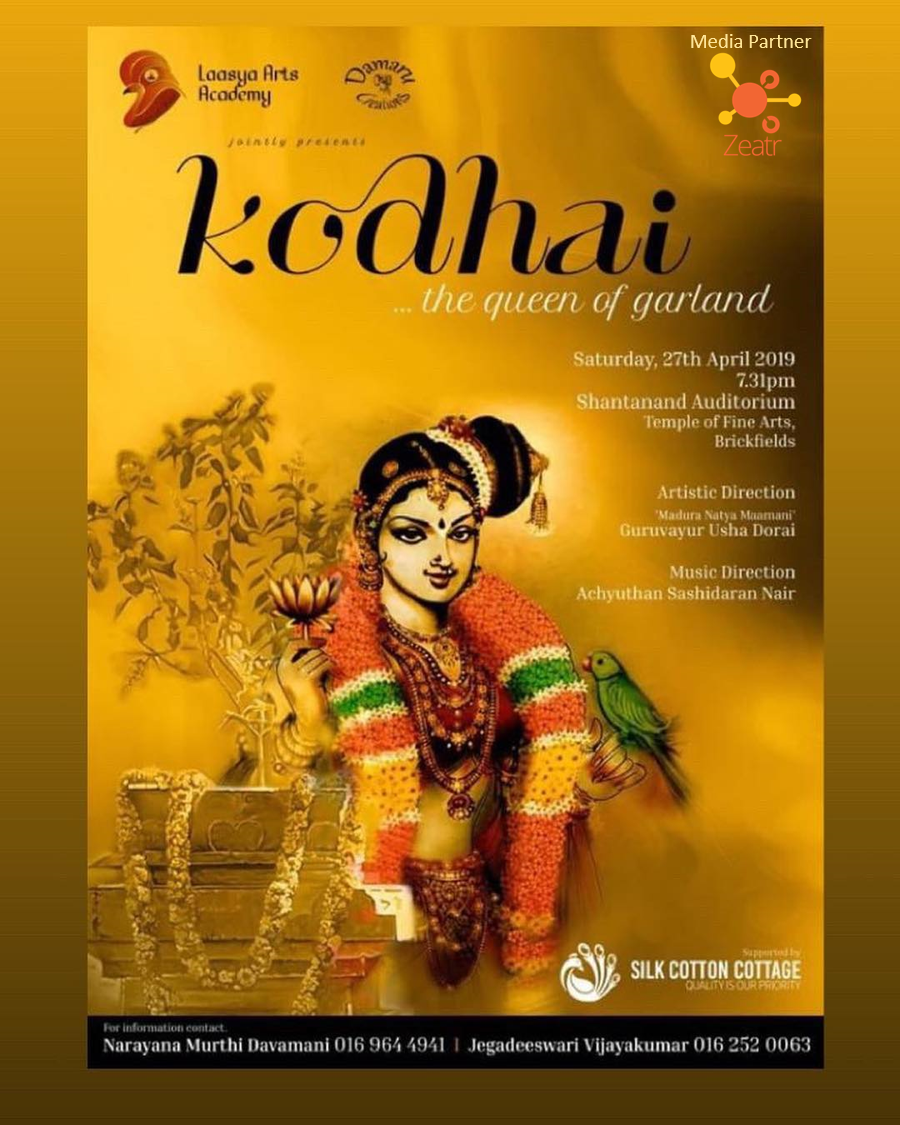 KODHAI …The Queen of Garland
ZEATR
Kodhai...the queen of garland; focuses mainly on the works of Aandal (Kodhai is her birth name), who was known to be the only female Azhlwar (saints) among 12 Azhlwars.
Her works are known to be called Nachiyar Thirumozhi and Thiruppavai which are popular hyms rendered in the month of Margzhi (winter) in Tamil Nadu.
Laasya Arts Academy, in collaboration with Damaru Creations, presents these sacred works of Aandal, under the artistic direction of Madura Natya Maamani Guruvayur Usha Dorai and to the original music score by Achyuthan Sashidaran Nair.
For invites, Please call Mr Narayana Murti at +60169644941 or Ms Jegan at +60162520063
Dates: Saturday, April 27, 2019
Time : 7:31pm
Location: Shantanand Auditorioum, Kuala Lumpur
Coordinator: Laasya Arts Academy
ZEATR is proud to be the Media Partner for this event.
https://www.facebook.com/events/340409456584397
#Zeatr #ZeatrOfficial #Kodhai #laasyaarts_academy #tfa_kl #KL #KualaLumpur #Malaysia #Dance #Theatre #Performance #BharataNatyam #classicaldance #indianclassicaldancer
Event Dates
From 27th April 2019 to 27th April 2019
Performance Date & Time
19 th January (Sun)

Venue
The Temple of Fine Arts, 116, Jalan Berhala, Brickfields, 50470 Wilayah Persekutuan.
WEBSITE
https://www.facebook.com/ZeatrOfficial
For enquiries:
Zeatr Team
Tel: 0127890231
Email: sn@zeeko.com
Other Events You May Like
GETTING THERE